QAW at Printed Matter's Virtual Art Book Fair

We're one of 400+ exhibitors at Printed Matter's first-ever Virtual Art Book Fair, February 24–28, 2021. QUEER MATTERS, launching at the fair, is a new publication written, edited, and designed collectively by the QAW community. An edition of 100 will be distributed at the fair on a sliding scale (free/trade/purchase).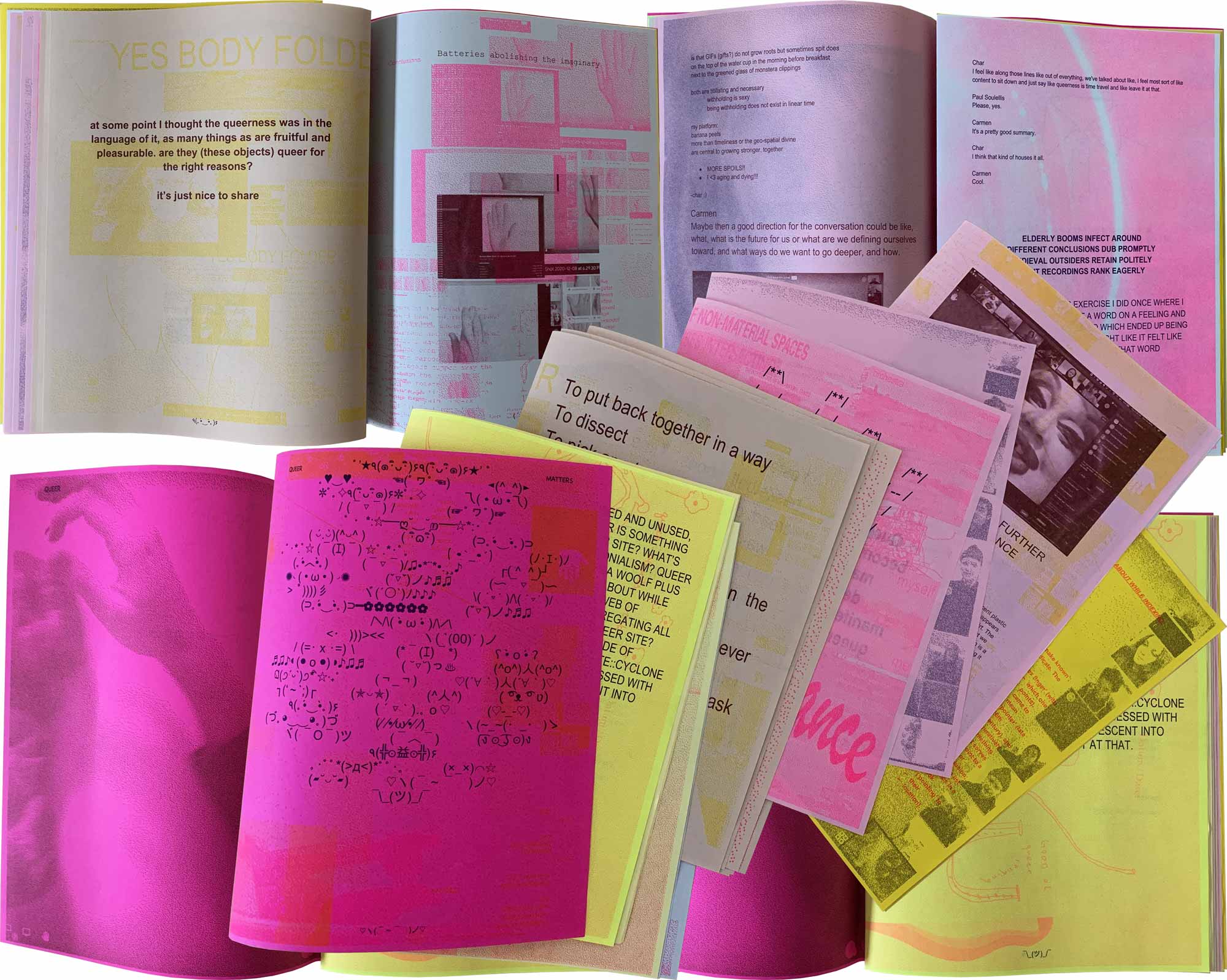 Our fair website goes live when the fair opens at 4PM on Wednesday 2/24. QAW will be STREAMING LIVE in our QUEER ZOOM ROOM every day at 6PM—come by to hang, relax, chat with us and request a copy of QUEER MATTERS.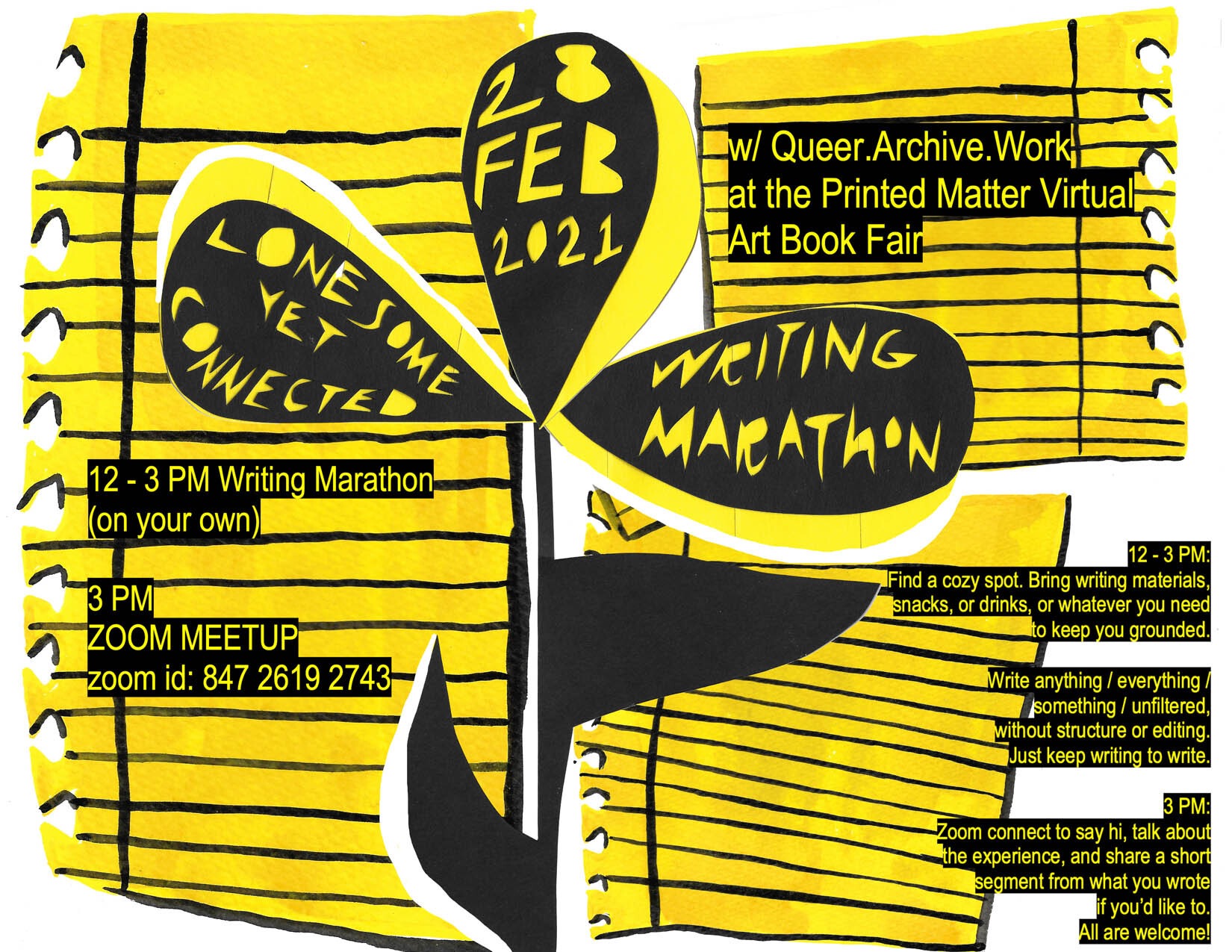 Here's our QAW x PMVABF schedule——
Wednesday 2/24 4PM—FAIR OPENS and QAW's fair site goes live
Thursday 2/25 6PM—A TOTAL MESS with MIZZ. WORMHOLE
Friday 2/26 6PM—DRAW ON THE WALLS with SEL
Saturday 2/27 6PM—CRUISING with LAUREN
Sunday 2/28 12–3PM—WRITING MARATHON (on your own)
Sunday 2/28 3PM—MEETUP with CARMEN & AGNES

All events are FREE and open to the public in QAW's QUEER ZOOM ROOM! All times USA eastern.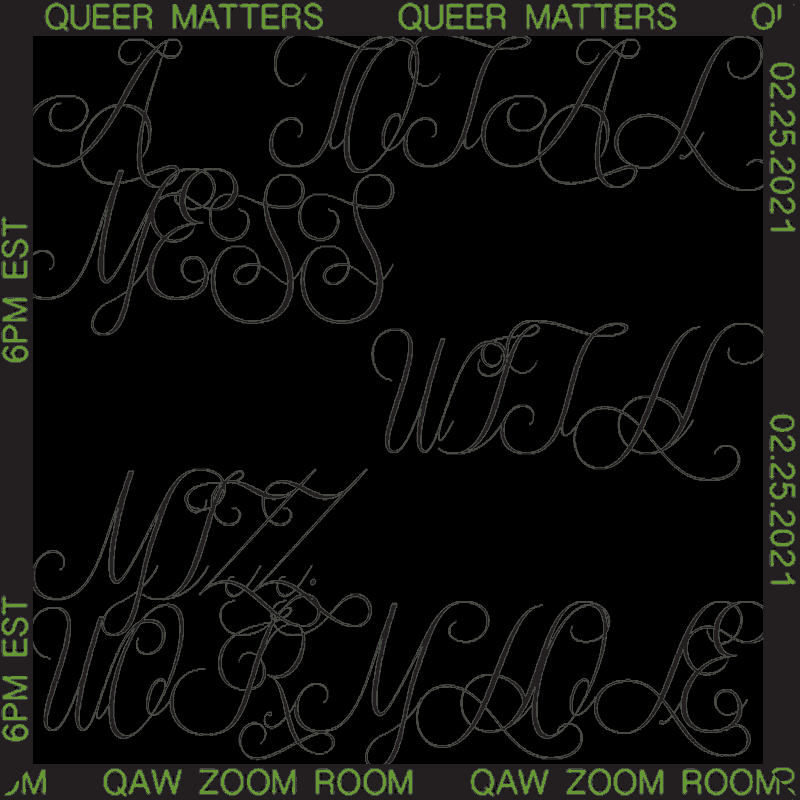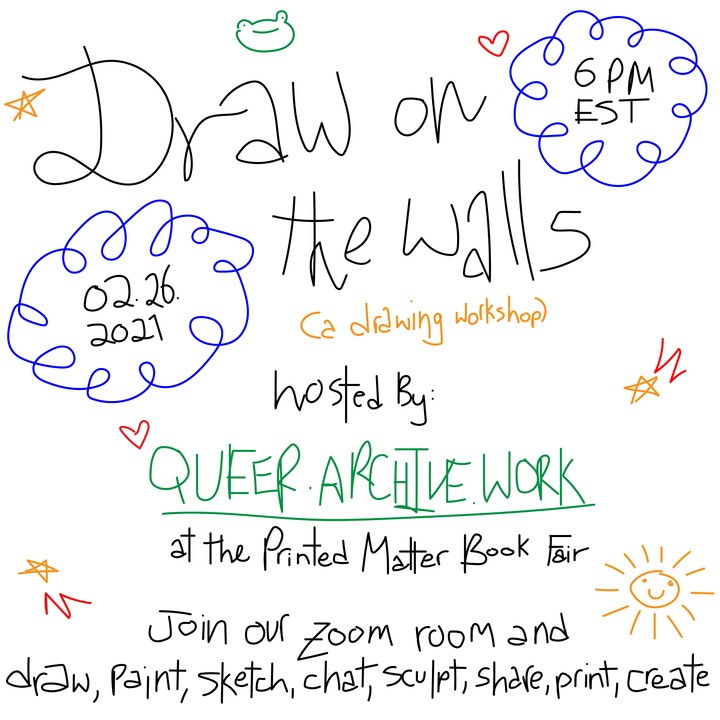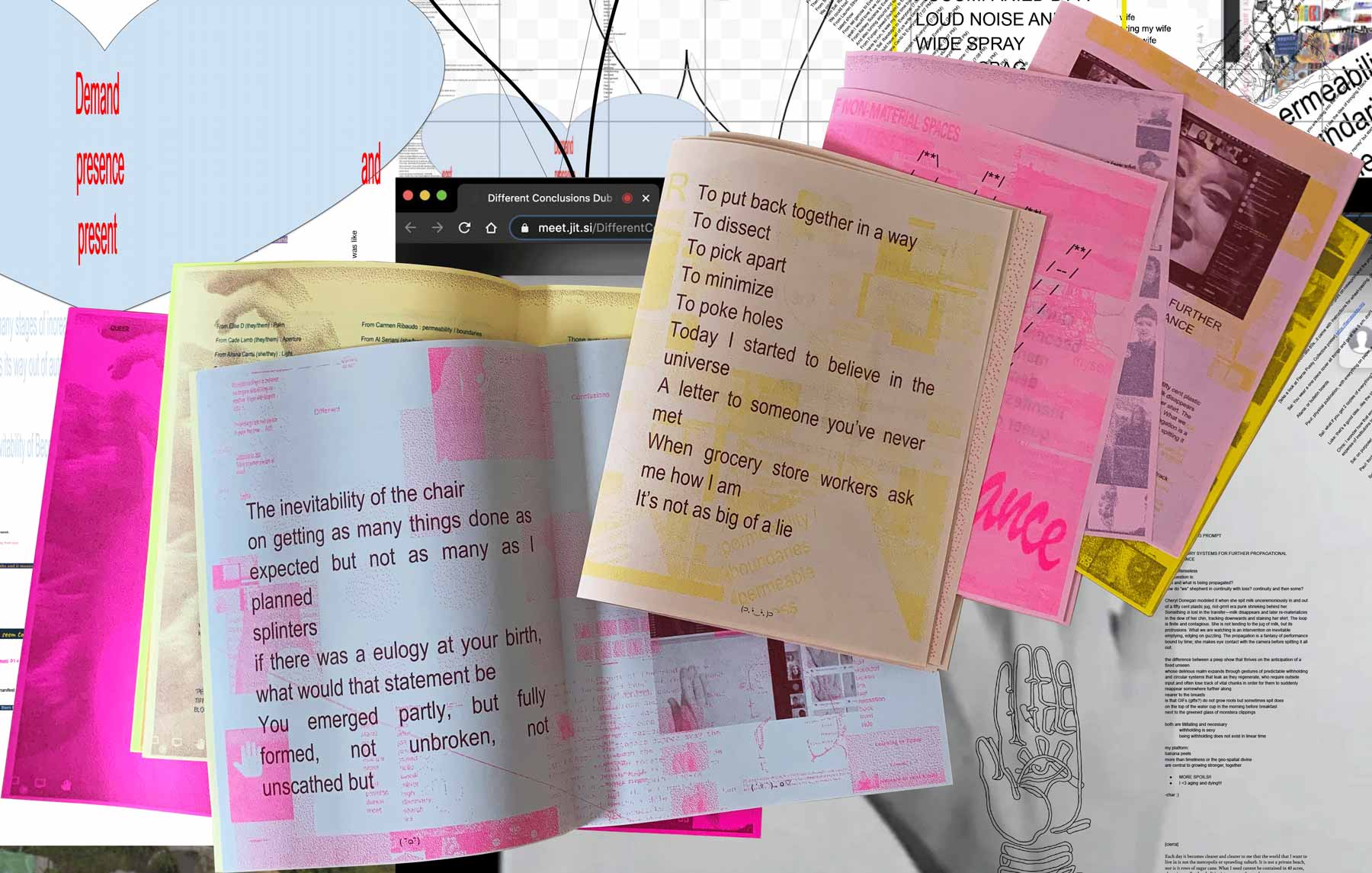 Contact
Twitter
Instagram
Email



This website is licensed under Creative Commons CC BY-NC-SA 4.0
Queer.Archive.Work, Inc. • Incorporated 2020 • A 501(c)(3) not-for-profit organization
40 Sprague Street, #1G / Providence, RI 02907 / 212-243-5080
Instagram / Twitter / Email