Binch/QAW Print CSA*
*Community Supported Art
Updated: August 16, 2023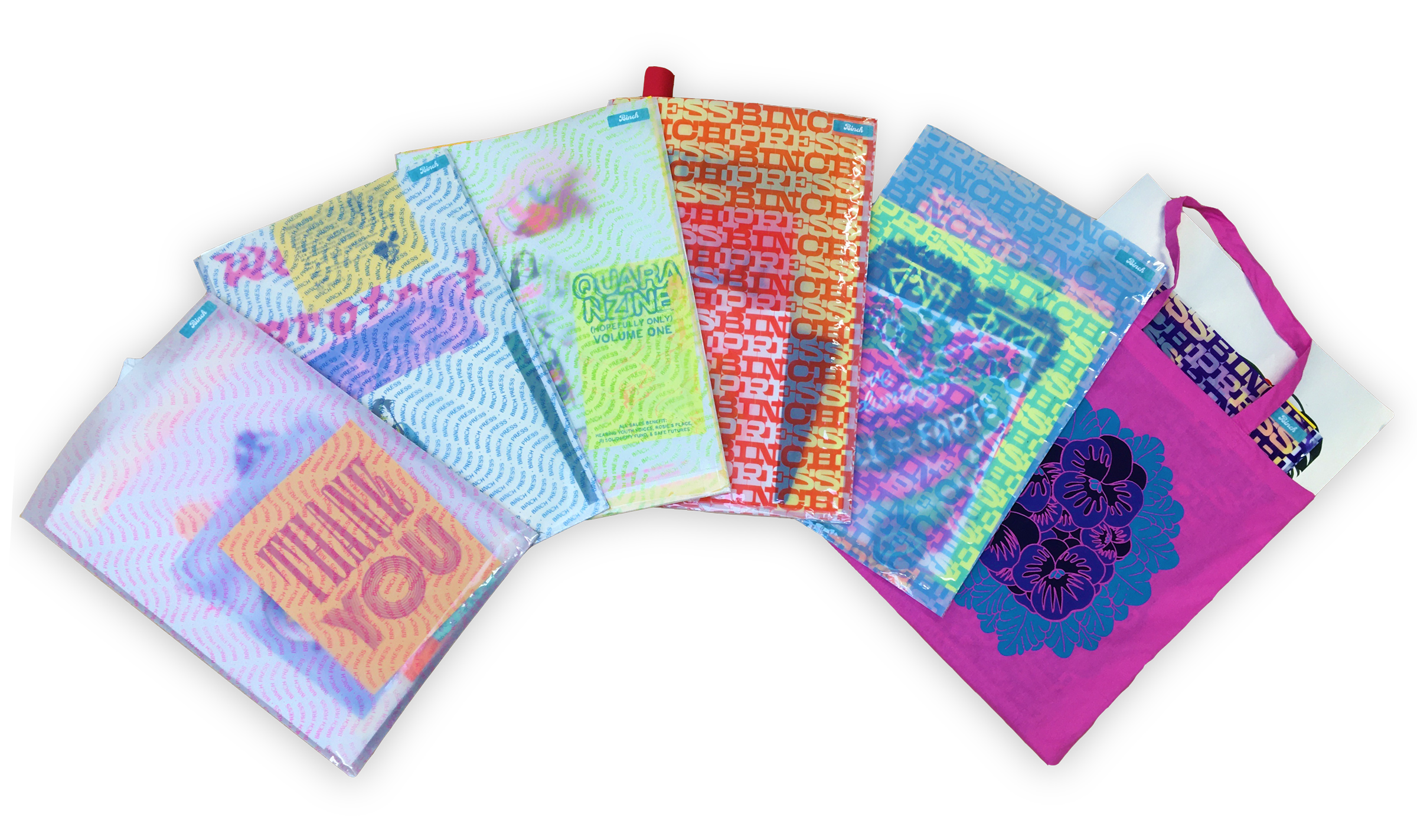 CSA Shares from years past.
Inspired by Farm CSAs (community supported agriculture), our Print CSA is community supported *art*, a
subscription-based

program that enables you to directly support our cooperative studio while receiving seasonal bundles of printed goods by our studio community.
The Print CSA subscription is
seasonal

, where you will receive

four shares throughout the year (2023-2024)

.
We offer the Print CSA on a sliding scale, to make the works of our incredible community financially accessible. The CSA is also one of Binch/QAW's primary fundraisers, so please give generously if you are able to do so! 💜
Full CSA Subscription
Four CSA shares, released seasonally (every 3 months!)
Each share contains 4–8 printed goods
A beautiful variety of Limited Edition art!
Hand-printed mailer envelopes*
$60–$150 per share
Subscribers are billed monthly for a third of the seasonal share price, $20–$50 per month
Full Share Sign Up!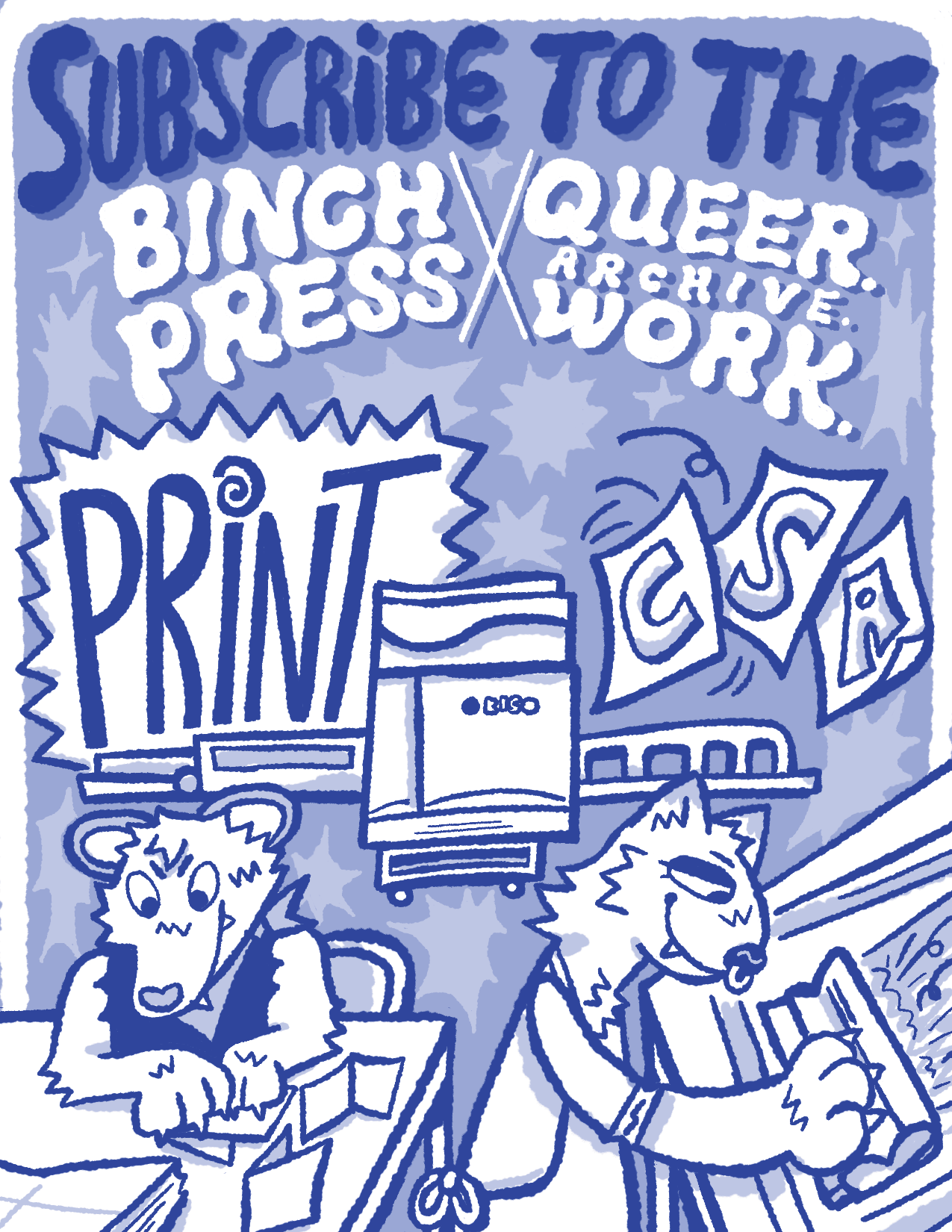 Poster by Binch Press X QAW member Jules Zuckerberg.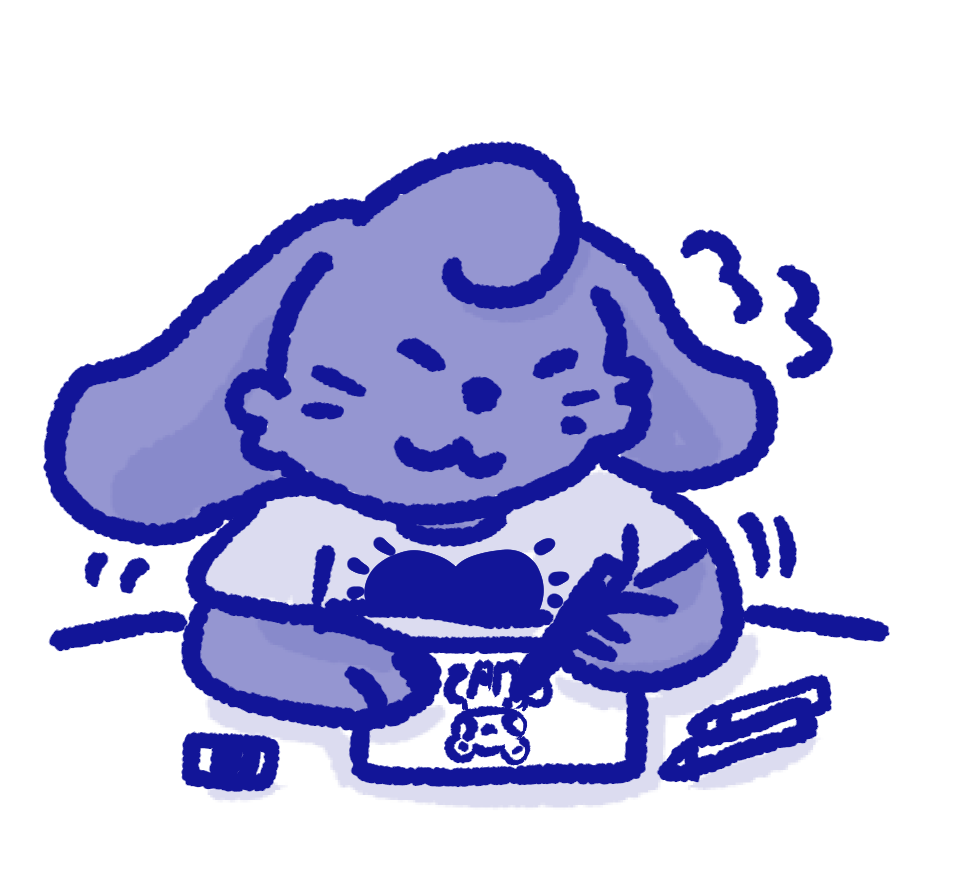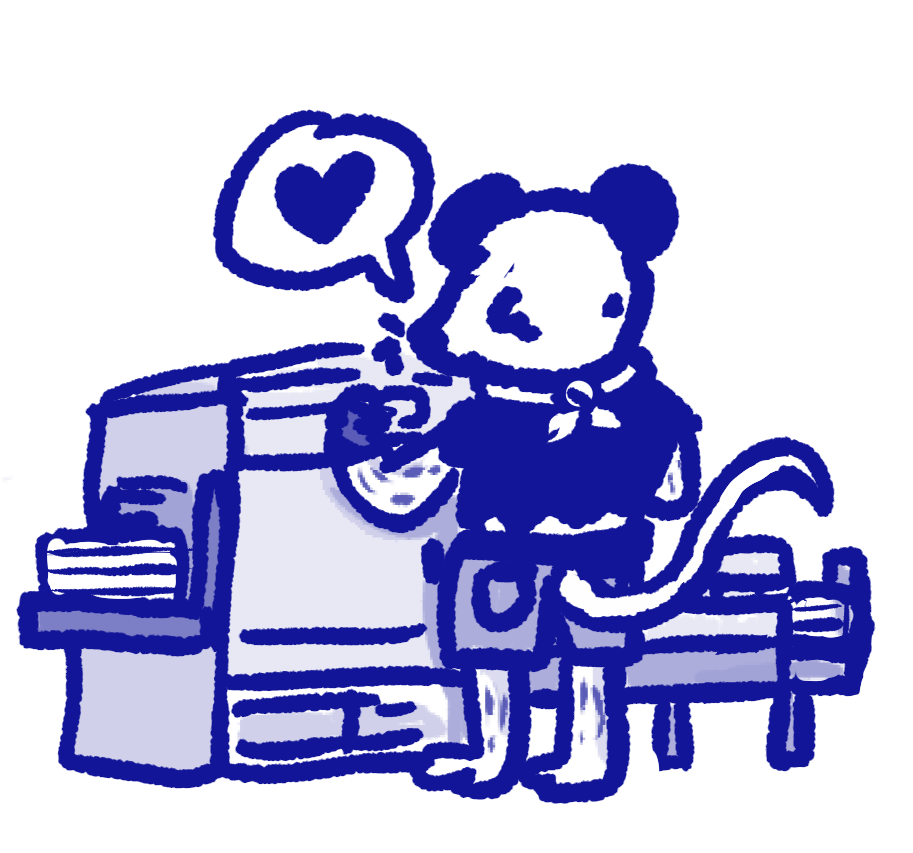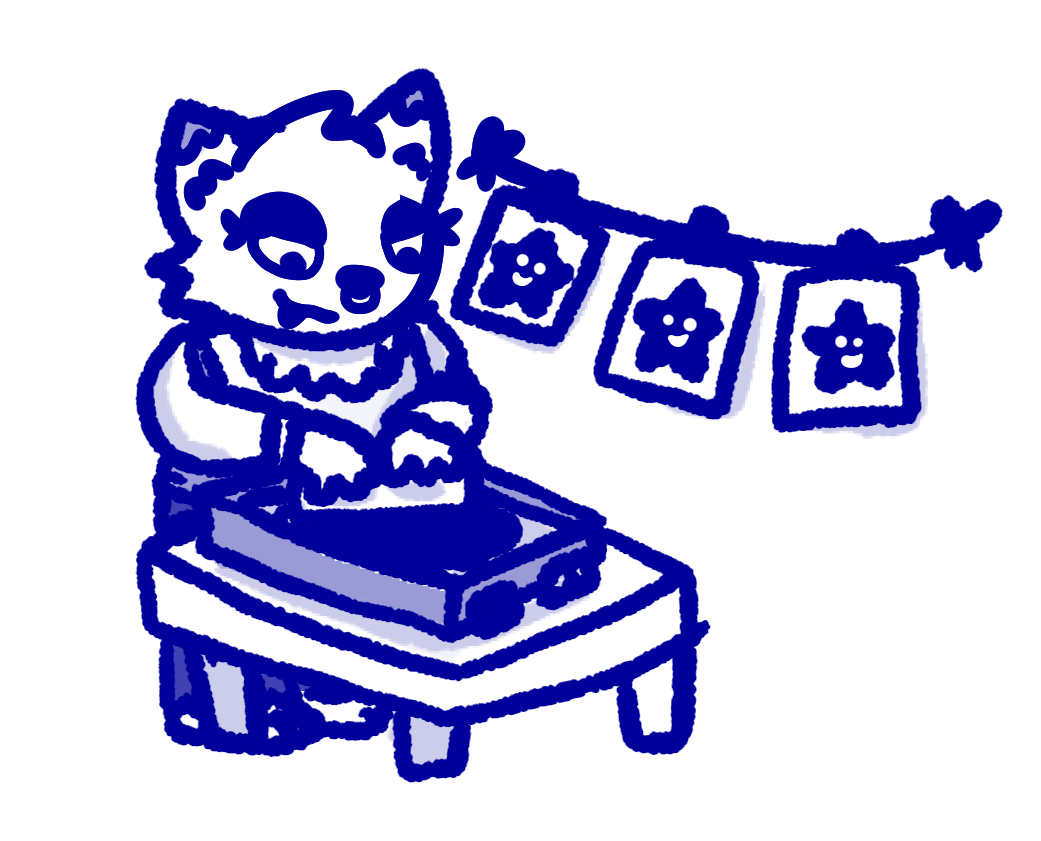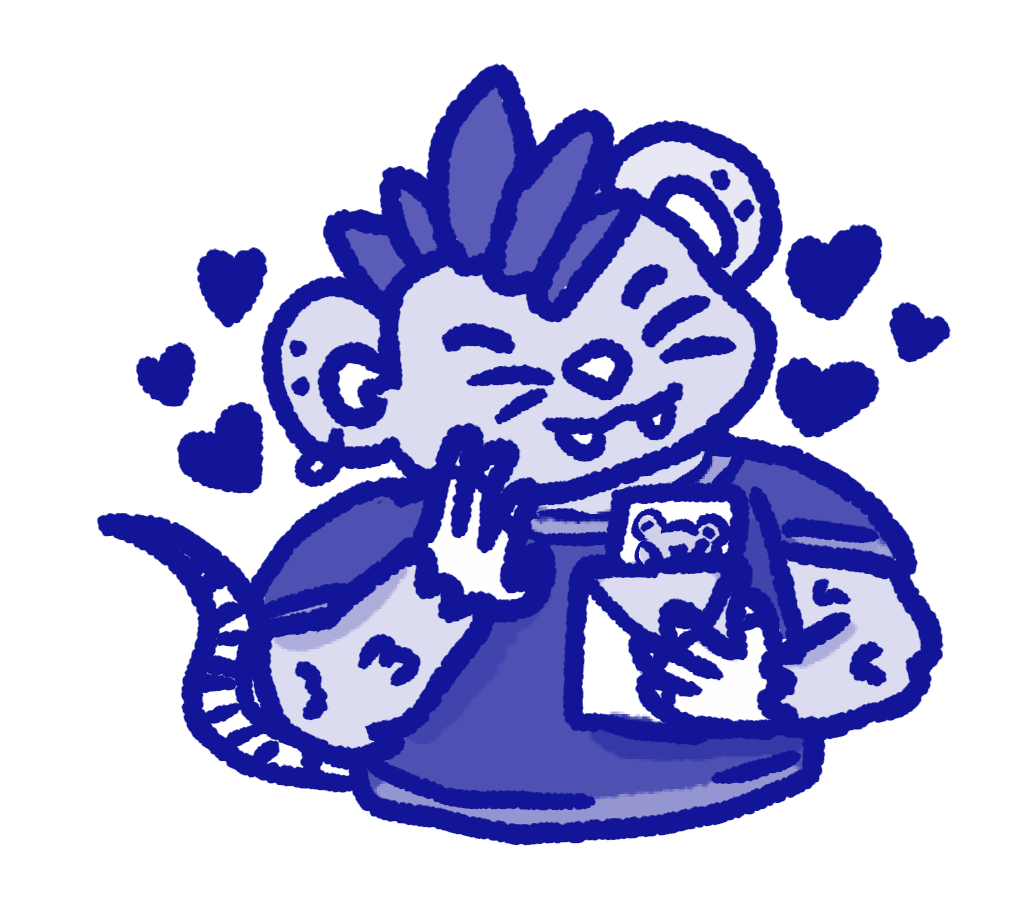 Print-Of-The-Season
Is a full share too much of a commitment? The Print-Of-The-Season subscription is perfect for you!
One beautiful print per season
$10–$50 per share
POTS Sign Up!

* Shipping/Receiving
Shipping for the CSA is $20 per share.
If you are local to Providence, RI, you may elect to pick up your shares at the Binch Press X QAW studio. Pick-ups will be available during Open Library Hours (every other Sunday).
(NOTE: Shares picked up in-person will only be held for six [6] months from when first available.)
Institutional Support
Are you an Arts Institution looking to support the studio? We've set aside a limited number of shares for your collection.
Giving back to your arts community
Only five shares available!
Get in touch with the studio to inquire about getting involved!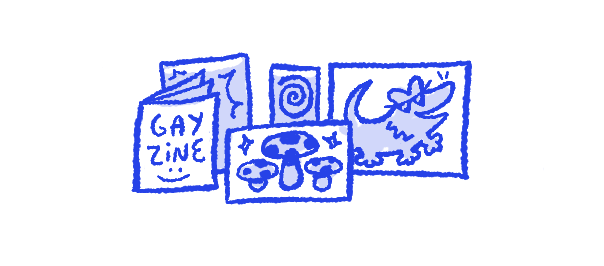 Your subscription supports:
Equipment maintenance
Purchasing new materials
Improving studio accessibility
Paying studio staff
The continuation of a queer/trans cooperative printshop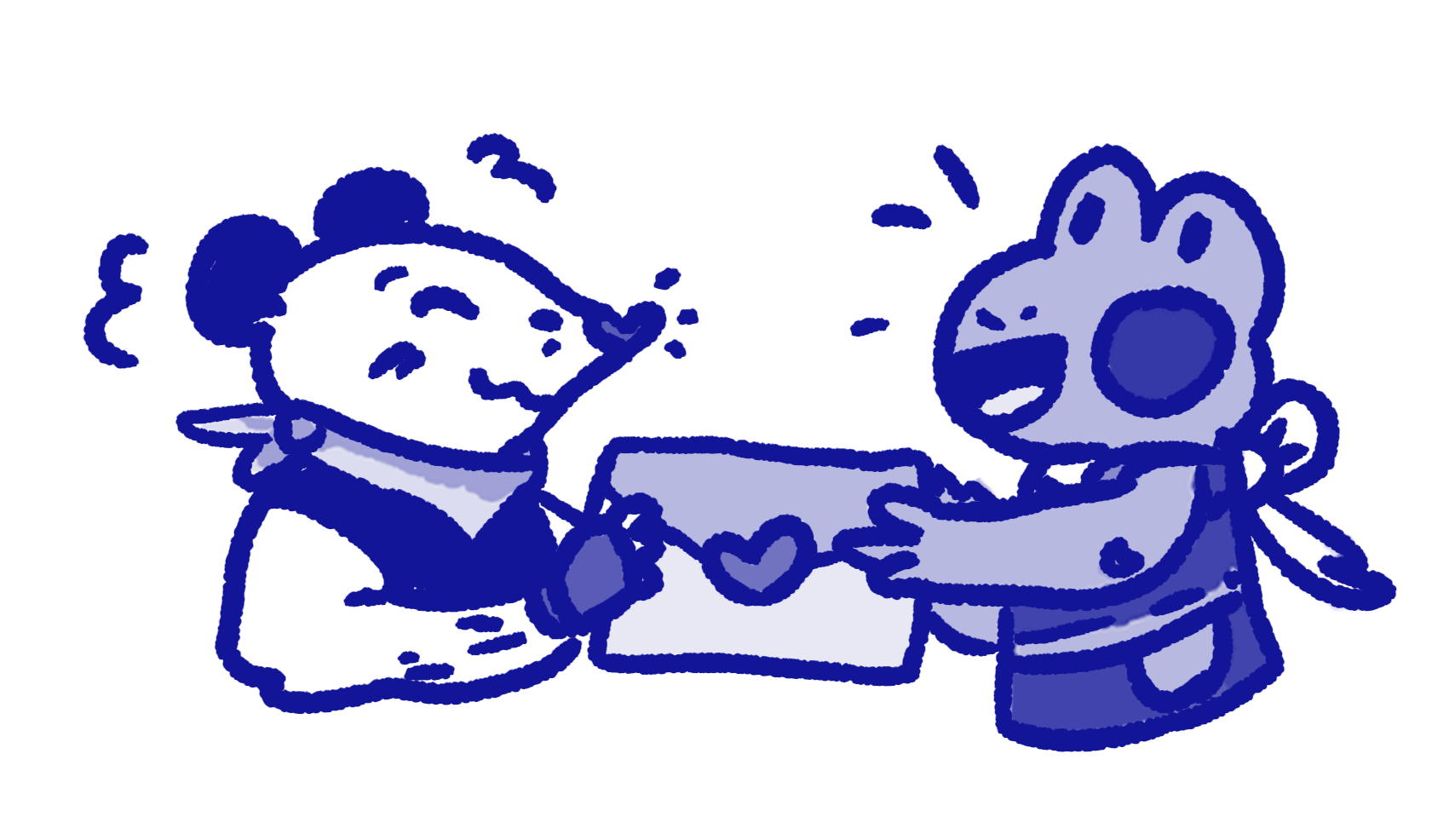 Spot illustrations by Binch Press X QAW member Filipa Estrela
Contact
Twitter
Instagram
Email



This website is licensed under Creative Commons CC BY-NC-SA 4.0
Queer.Archive.Work, Inc. • Incorporated 2020 • A 501(c)(3) not-for-profit organization
400 Harris Avenue, Unit F / Providence, RI 02909 / (212) 243-5080
Instagram / Twitter / Email