QAW Library
Physical Library
Queer.Archive.Work's physical reading room in Providence houses a non-circulating collection of zines, books, and objects, open to all for research and inspiration. Contributions to the growing collection are welcomed, especially works produced on-site at QAW. Catalogue of the physical collection is coming soon.

Download Library
We are slowly building a Download Library, with publications and images available as digital files.

Visit
To visit the library in Providence and/or to submit contributions to either the physical or digital collection, please email.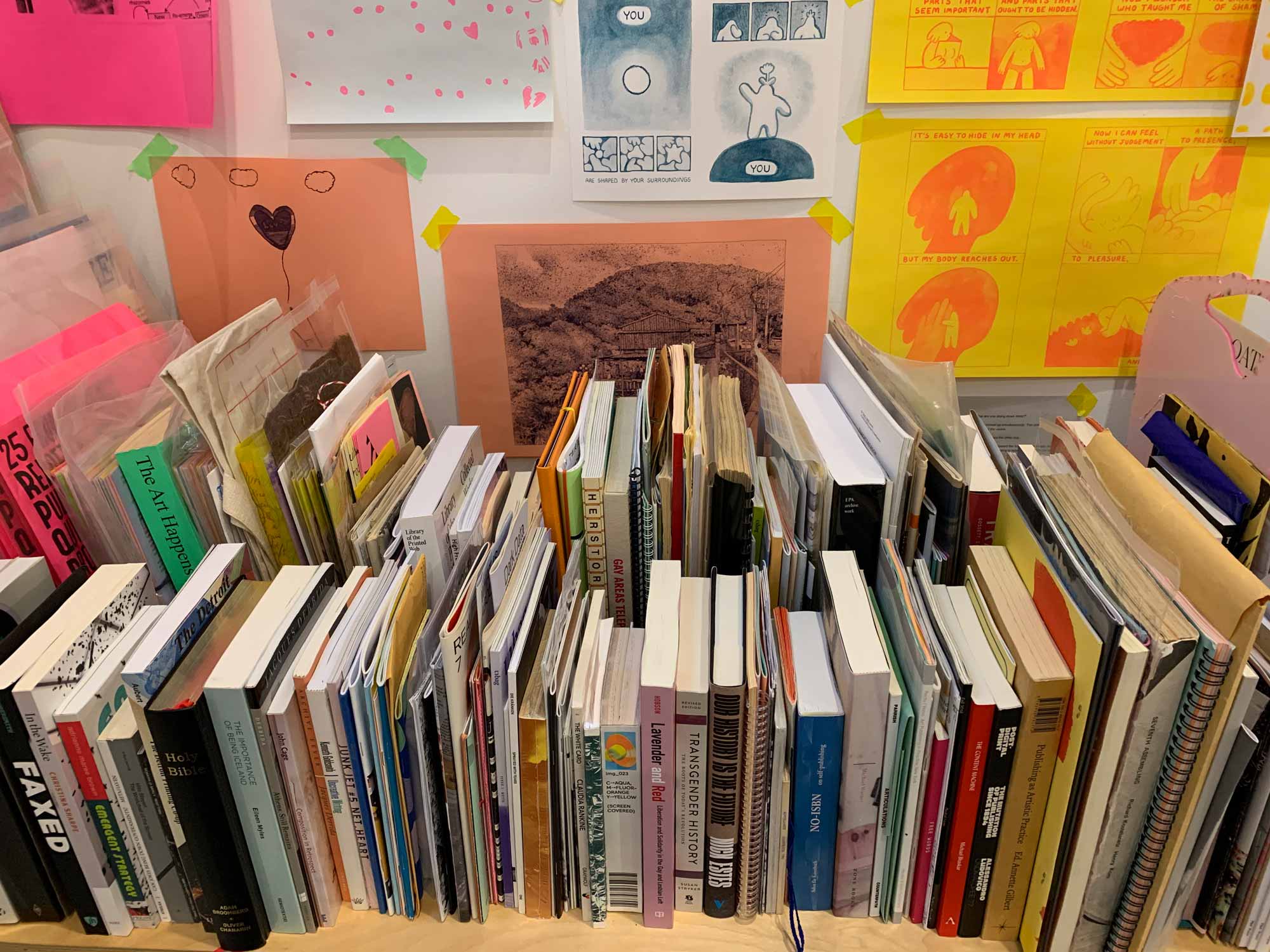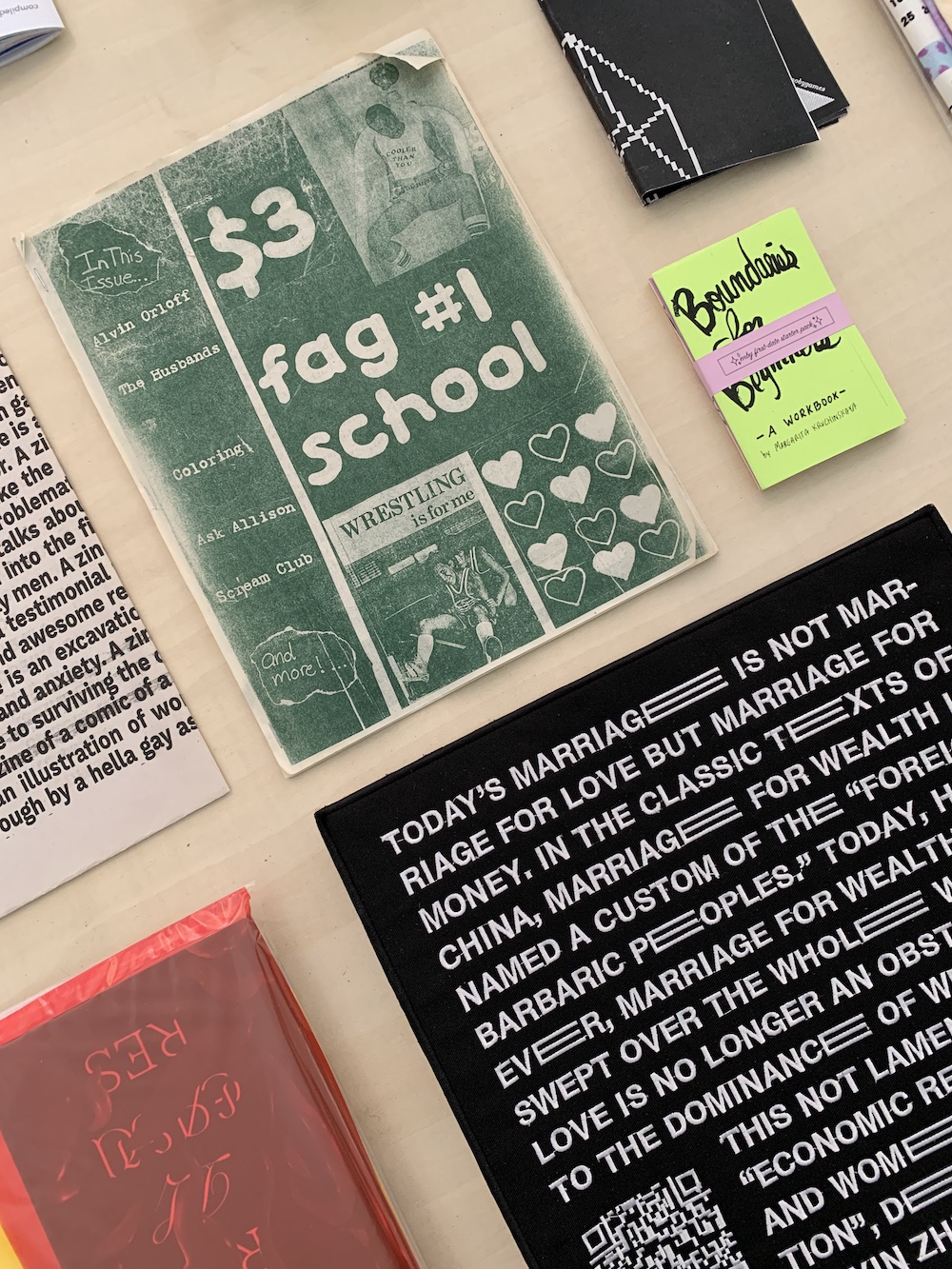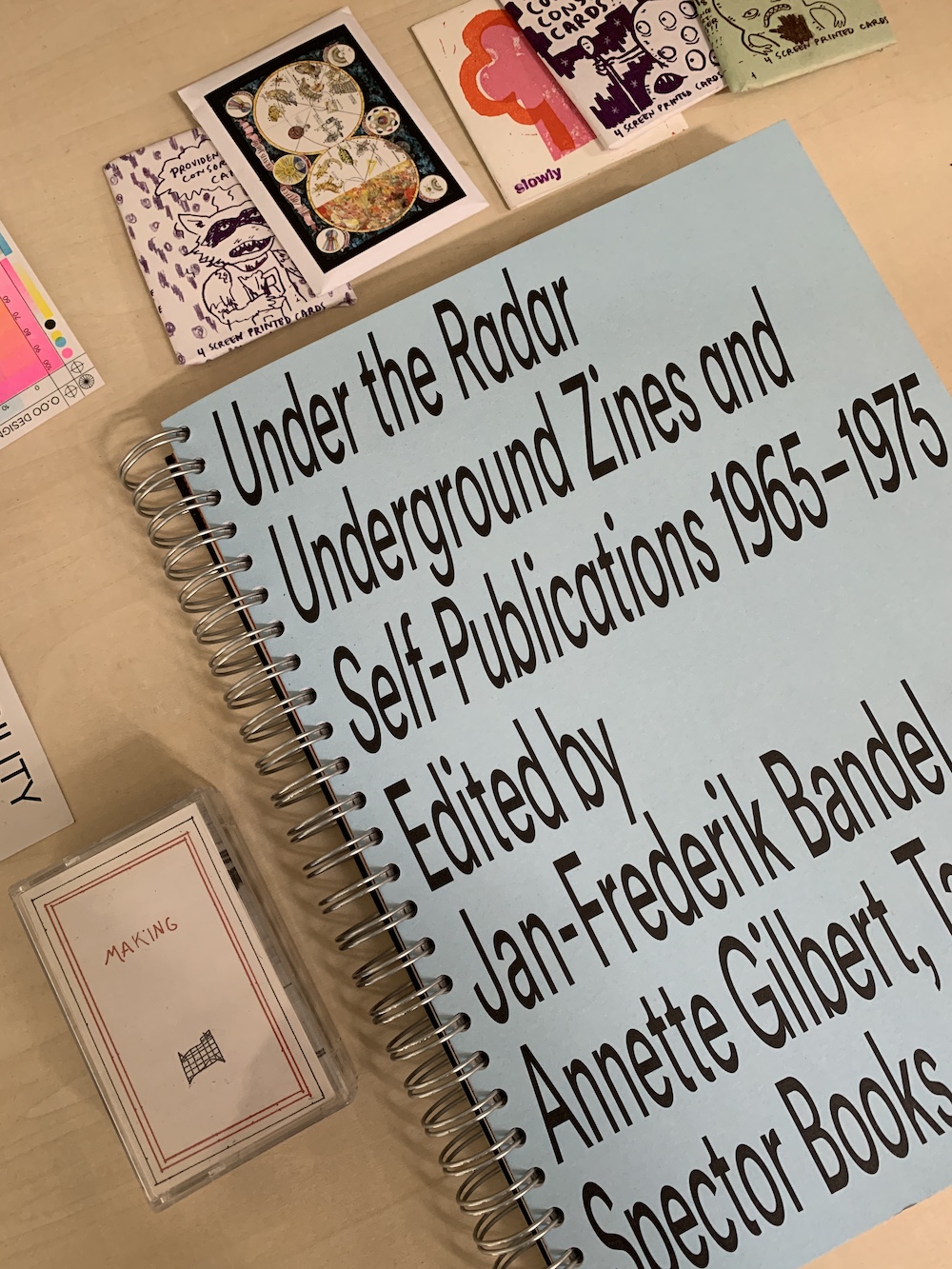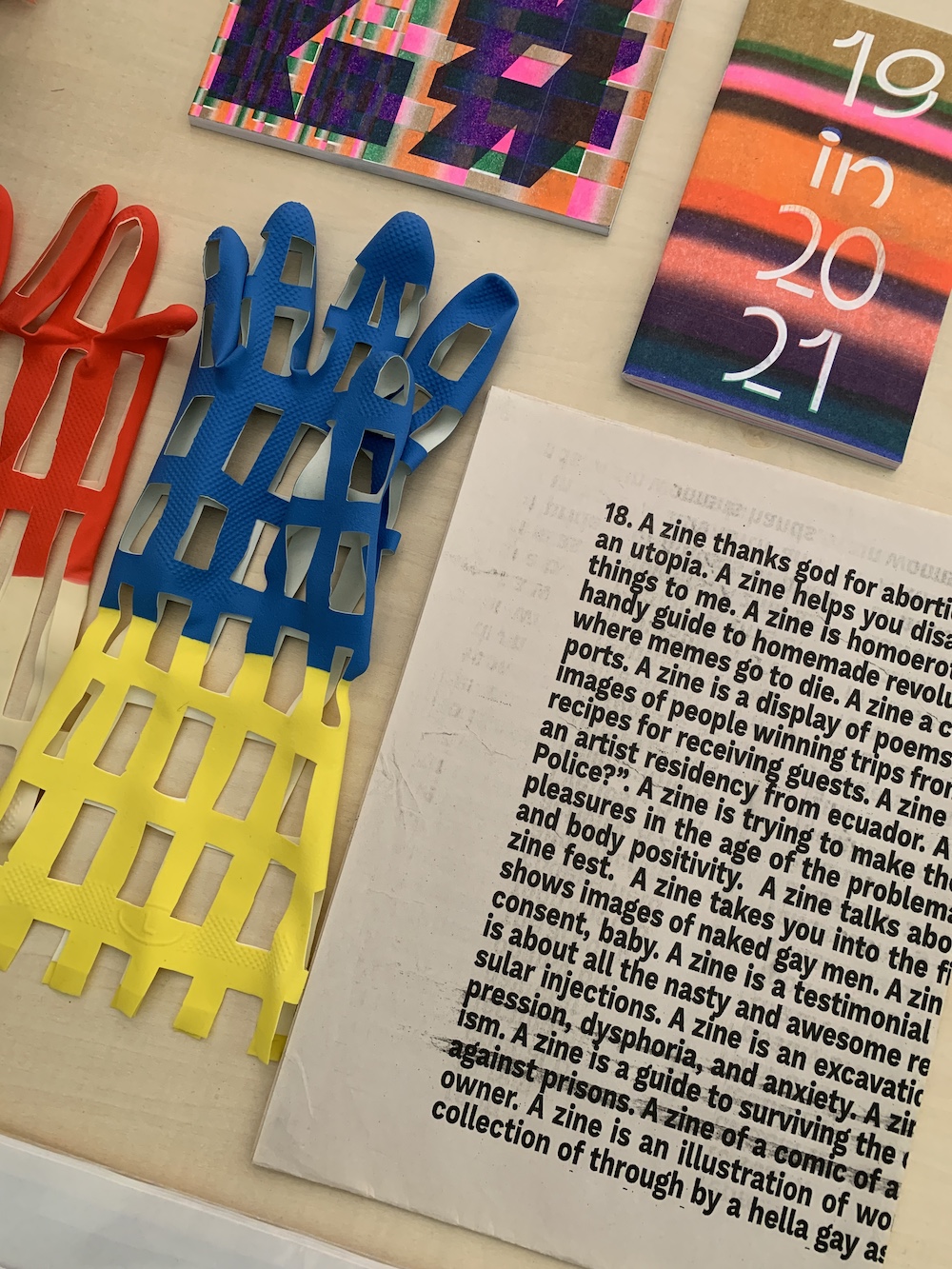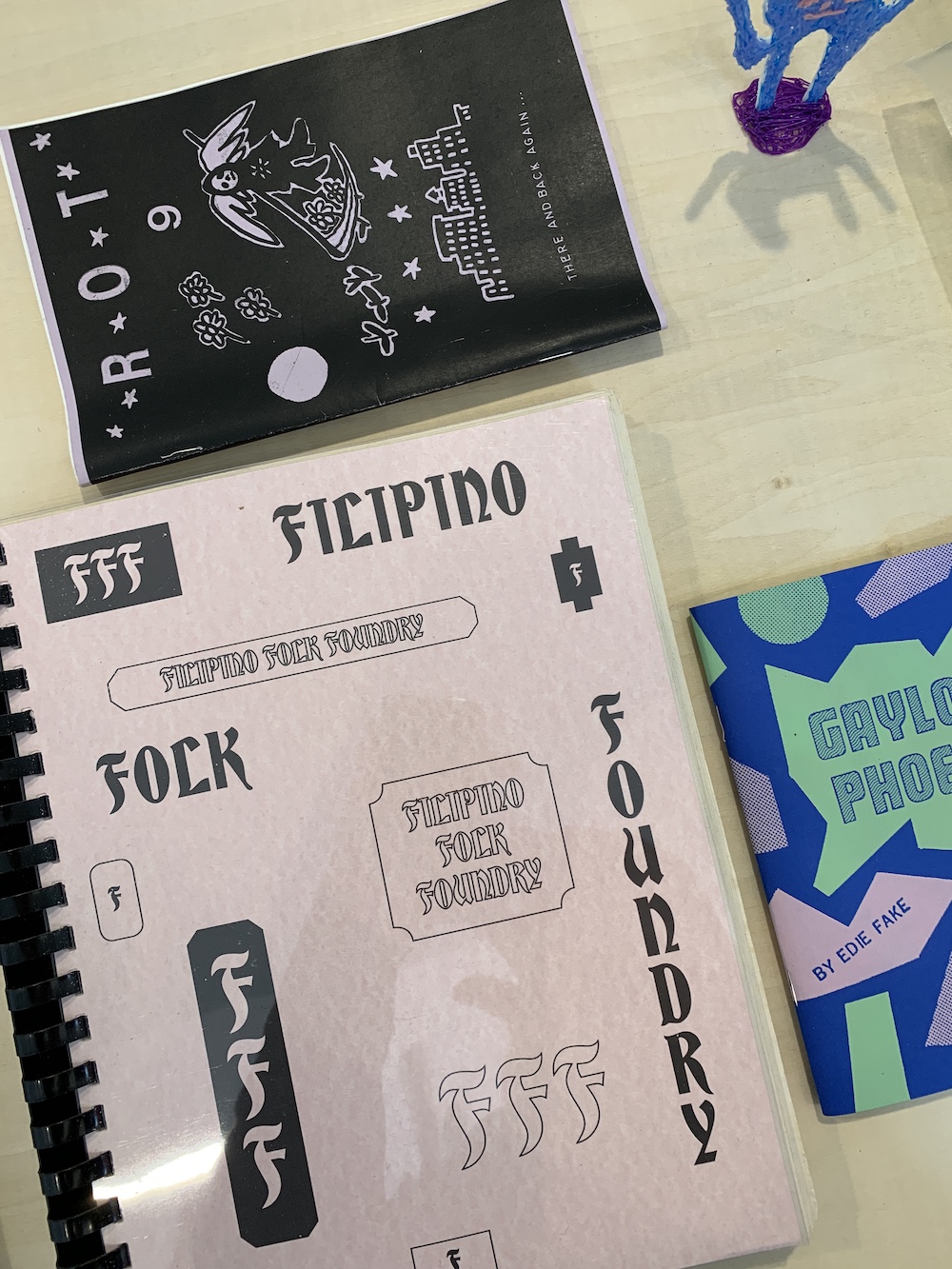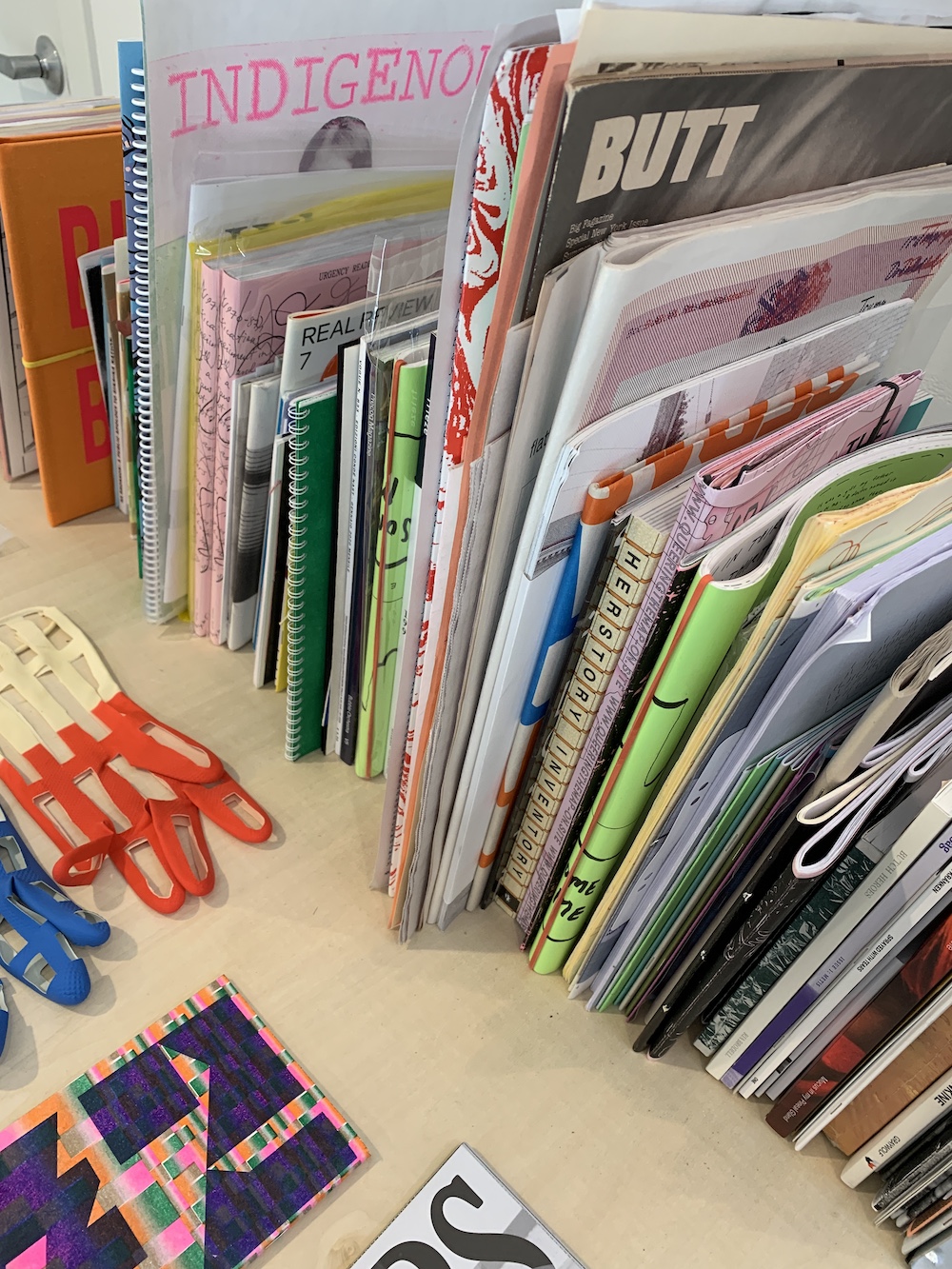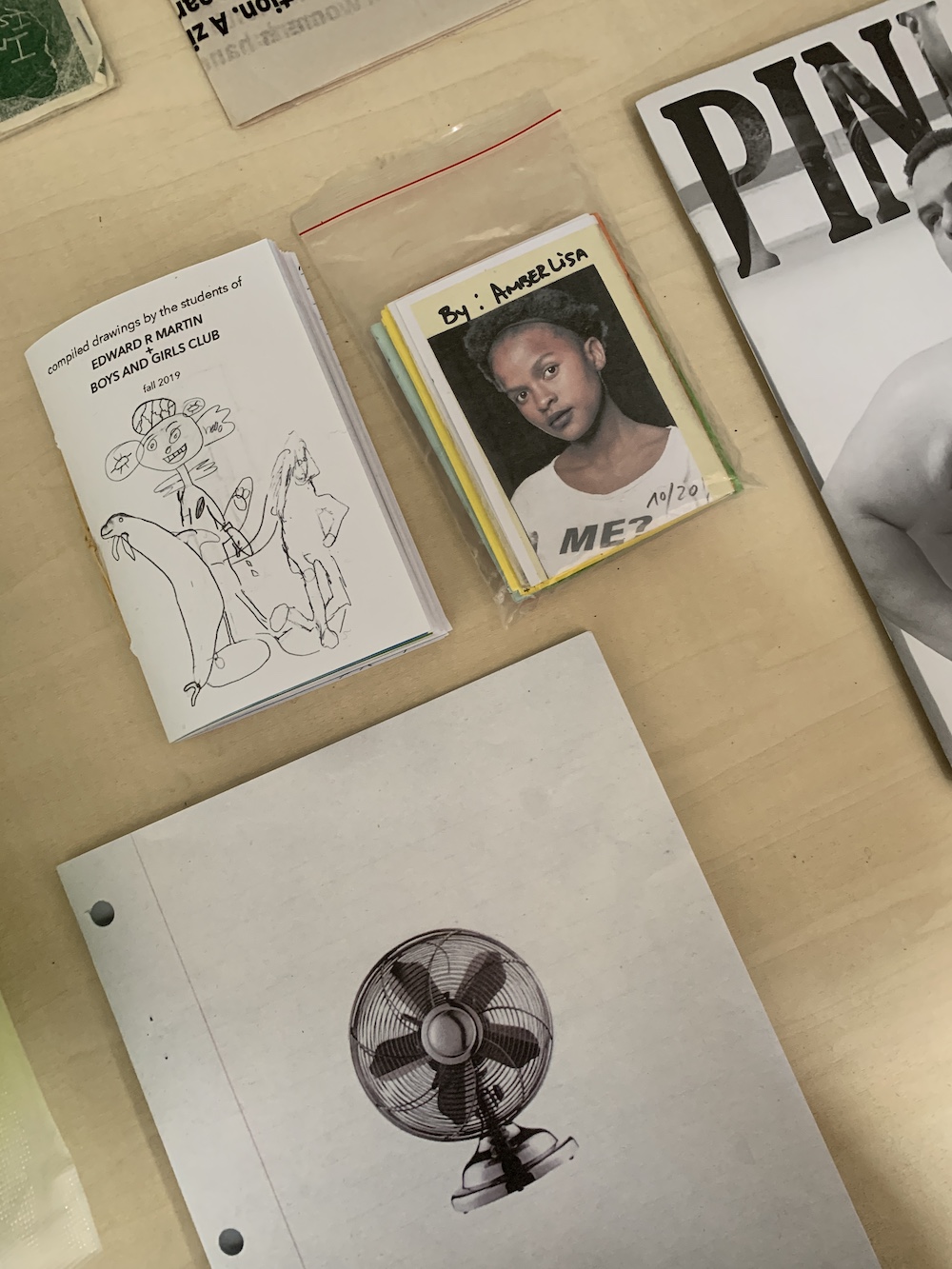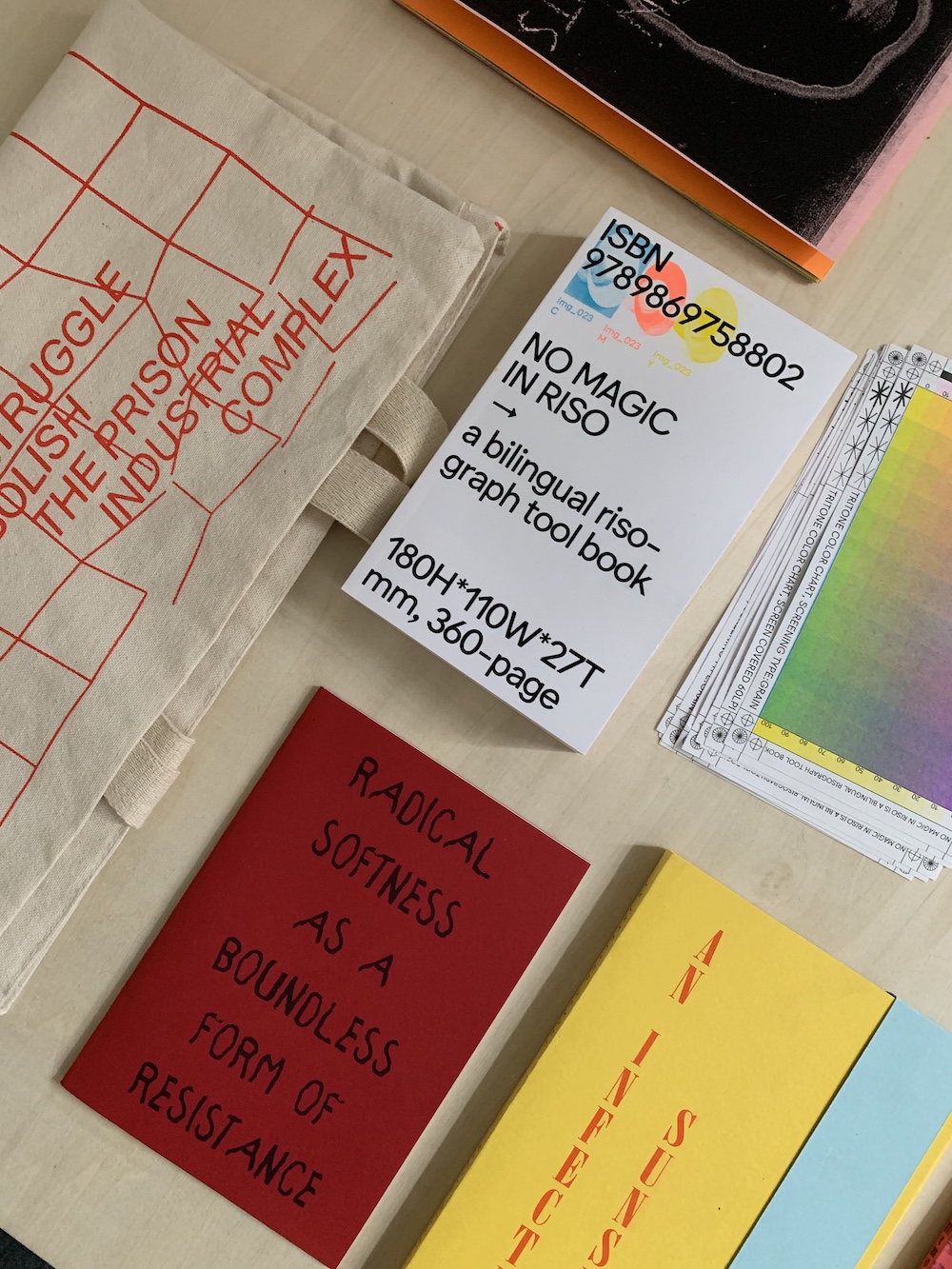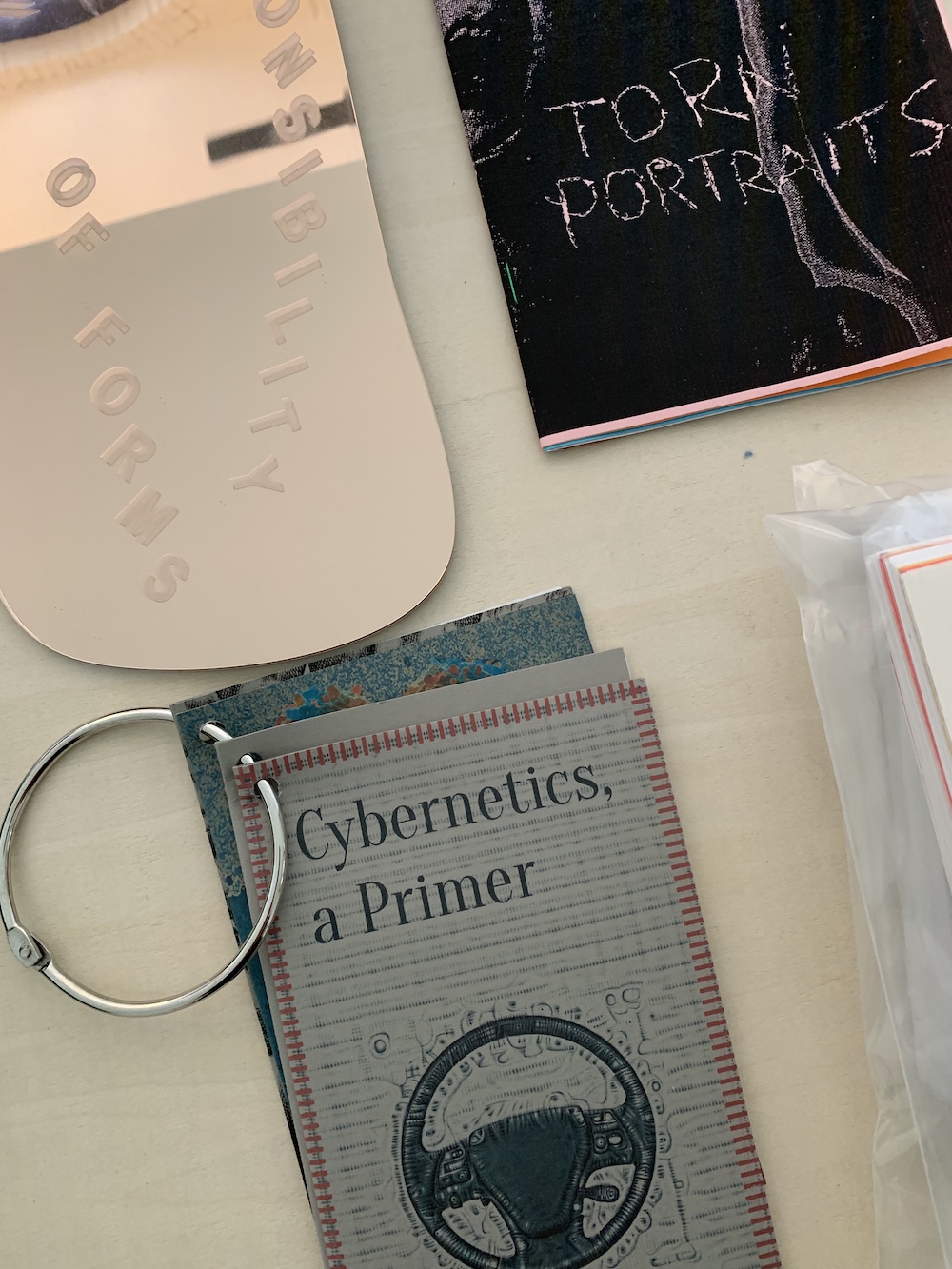 A few of the artists, writers, and poets with works in the Queer.Archive.Work reading room: Sal Randolph, nicole killian, Hannah Hiaasen, Nate Pyper, Brontez Purnell, Xander Marro, Maggie Siebert, GenderFail, Demian DinéYazhi´, Amy Suo Wu, Walker Mettling, Olive B. Godlee, Hardworking Goodlooking, arthur katrina, American Artist, Noraa Kaplan, Lucas LaRochelle, Tony Cokes, Rin Kim, Nora Khan, and many others.
This website is licensed under Creative Commons CC BY-NC-SA 4.0

Queer.Archive.Work, Inc. • Incorporated 2020 • A 501(c)(3) not-for-profit organization
400 Harris Avenue, Unit F / Providence, RI 02909 / (212) 243-5080
Instagram / Twitter / Email