CULTURAL CHANGE IN USA (2021)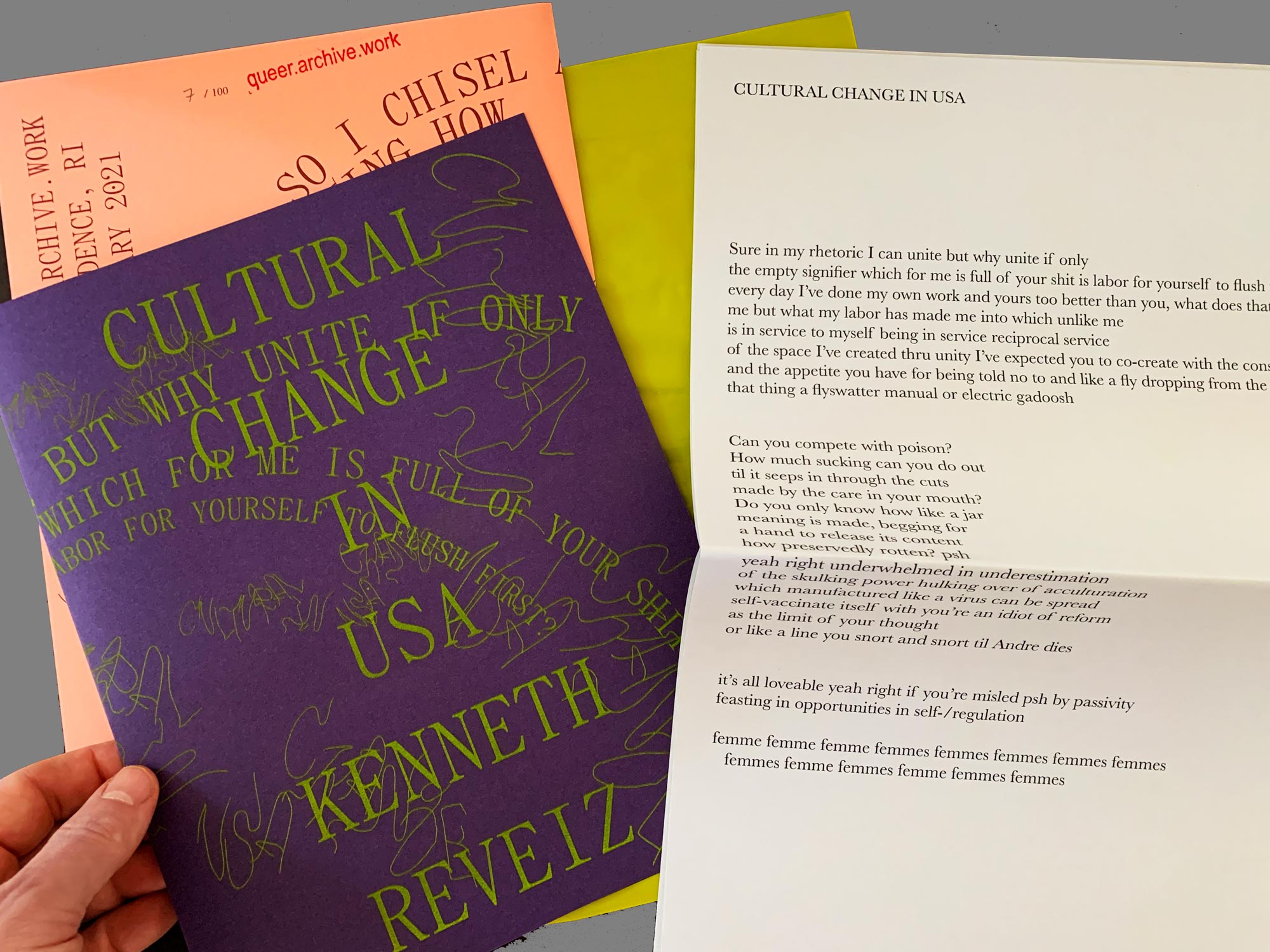 CULTURAL CHANGE IN USA (2021)
Kenneth Reveiz
Loose folio of risograph prints
8.5 in. x 11 in. folded
Edition of 100

"Whether as a victim or as a hero or as a villain, / do you feel like you're in conversation with history, brown one, / or just someone's object-subject?"

A 17-page long-form poem by Kenneth Reveiz, printed and assembled at Queer.Archive.Work in January 2021. The work was performed by Kenneth for a QAW event on January 1, 2021.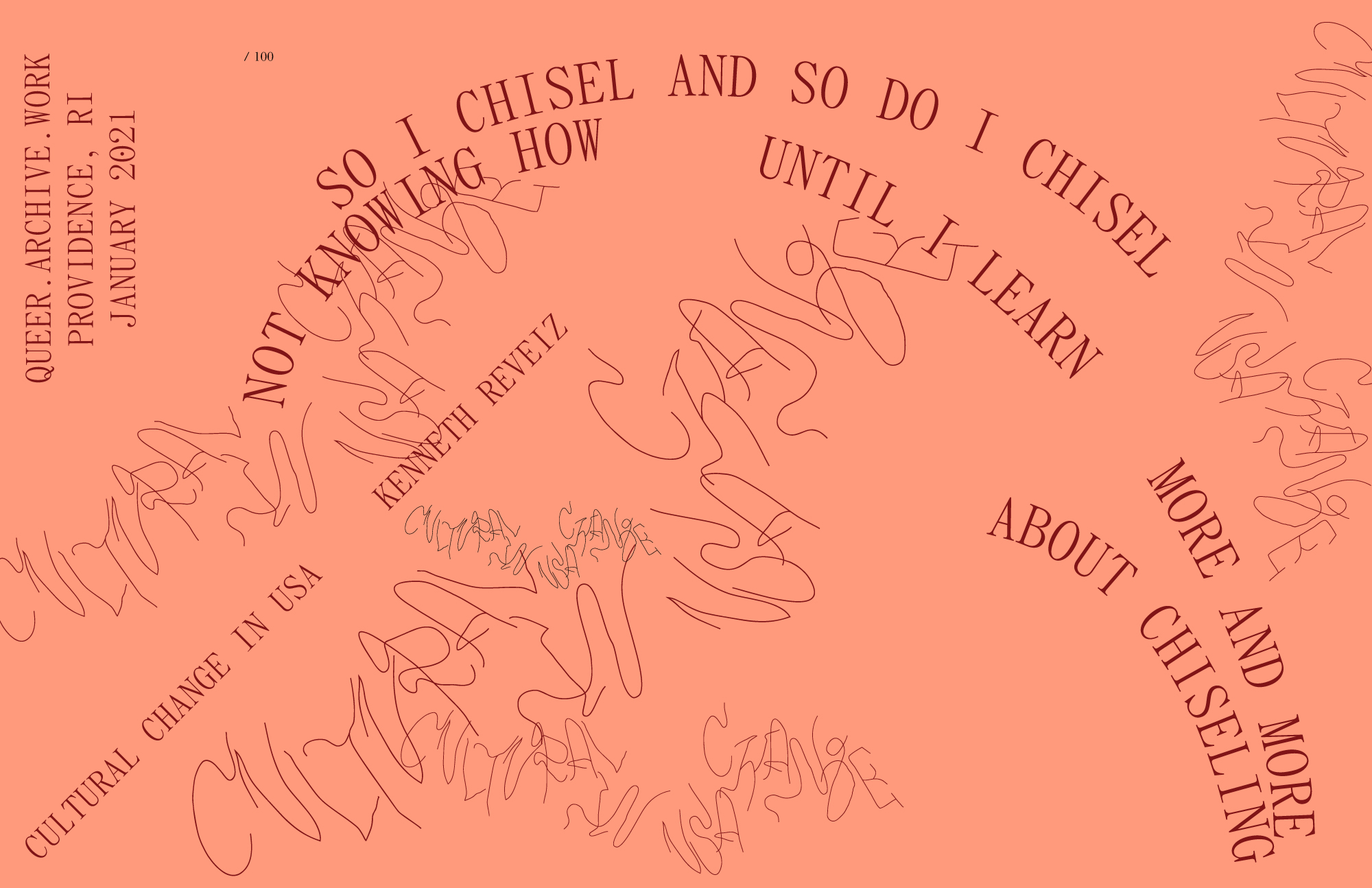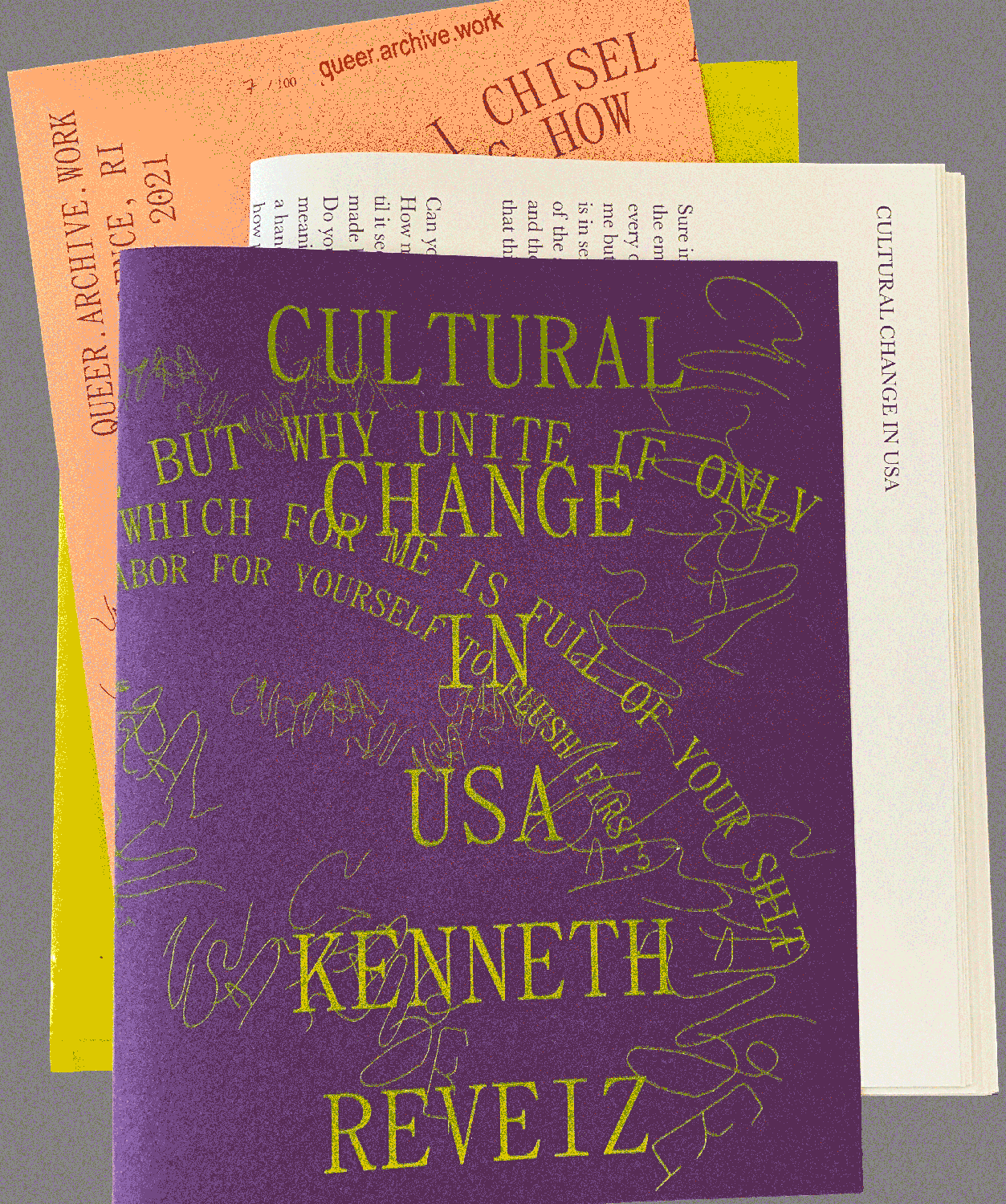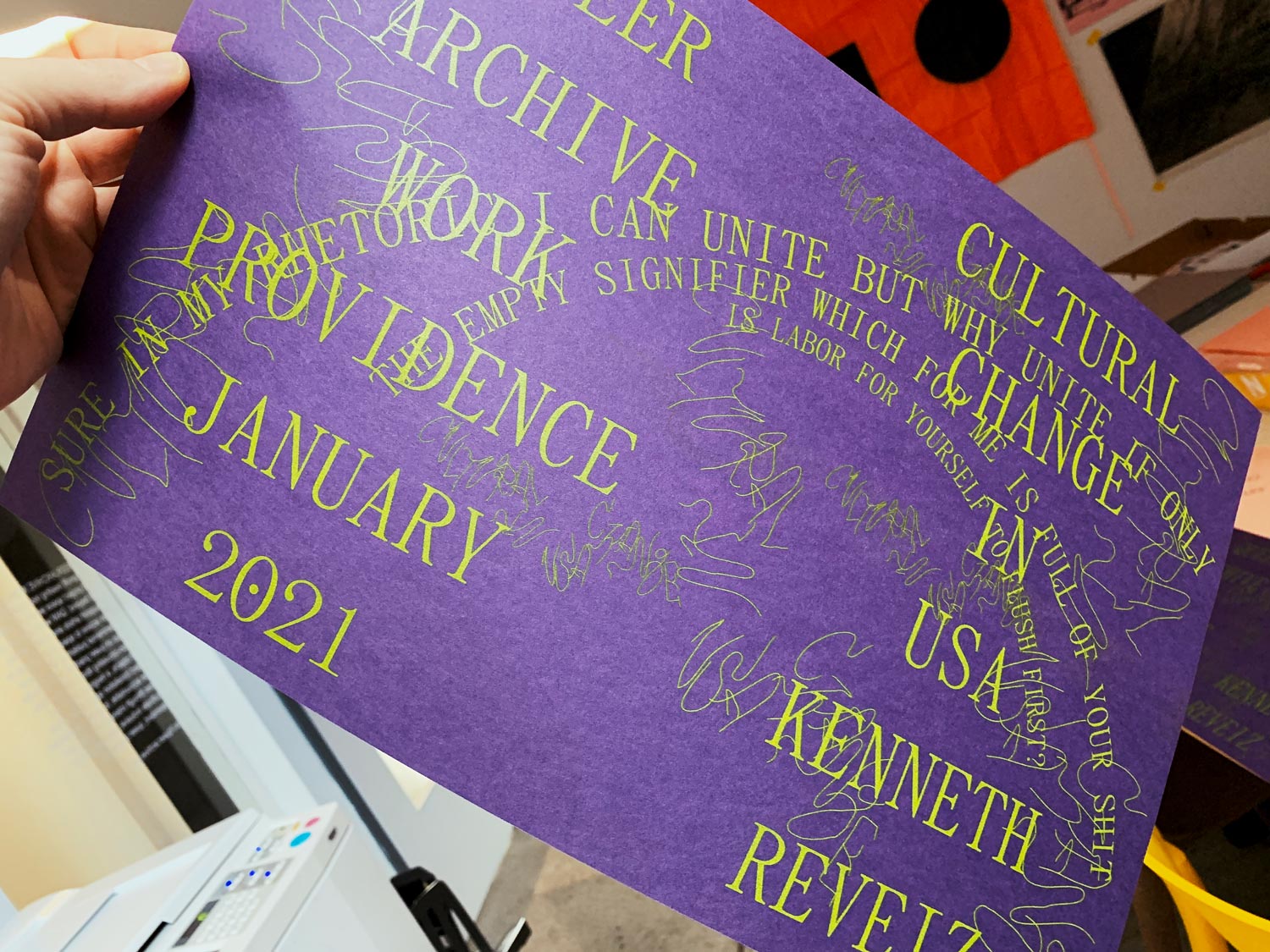 This website is licensed under Creative Commons CC BY-NC-SA 4.0

Queer.Archive.Work, Inc. • Incorporated 2020 • A 501(c)(3) not-for-profit organization
400 Harris Avenue, Unit F / Providence, RI 02909 / (212) 243-5080
Instagram / Twitter / Email