Queer.Archive.Work is a 501(c)(3) nonprofit library, publishing studio, and residency serving Providence, RI and beyond. → our mission
Sign Up Today For Our Print CSA*
Updated August 23, 2023
*Community Supported Art
The Print CSA subscription form is live! Click here for more info! We have a limited number of spots so sign up while you can :)
Binch Press x QAW Print CSA (Community Supported Art) is coming back soon!
Updated July 30, 2023
Inspired by farm CSAs, our print CSA (community supported art) is a subscription based fundraiser through which subscribers can directly support our work and receive a bundle featuring printed goods by our studio community.

The print CSA subscription is seasonal, so subscribers will receive four shares throughout the year. Print CSA shares will be available in two forms: full share print bundles (including the seasonal print) for $60-120 and single print of the season for $10-50 per share!

Funds raised through the CSA will subsidize memberships, pay studio staff, keep equipment maintained and more! Subscriptions will be opening soon and we'll be sure to keep you updated over here!


Membership Application is Now Closed
Updated December 6, 2022

Thank you so much to everyone who applied! We will send out decisions in January. If you didn't get a chance to apply, we will post any future open calls on our Instagram. <3


Open Library Hours—Fall Schedule!
Posted September 16, 2022



The Binch/QAW Studio is open to the public every other Sunday 12–3pm through December, starting September 18! Drop in (no appointment necessary) on any of these days to browse, read, chat, rest, or just to check out the studio and our 1,000+ item collection of books, zines, and objects. Open Library Hours are hosted by different studio members each week. Please be masked when inside our studio. See you soon!


September 18, 12–3pm (hosted by Carmen)
October 2, 12–3pm (hosted by Felicita)
October 16, 12–3pm (hosted by Zooey)
October 30, 12–3pm (hosted by Marius)
November 13, 12–3pm (hosted by Zaidee)
November 27, 12–3pm (hosted by June)
December 11, 12–3pm (hosted by MJ)
Queer & Trans Zinefest 2022
Posted August 25, 2022



Artwork by Binch/QAW member Filipa Estrela
All year, we've been part of a team of organizers working hard on the return of QTZ (Queer & Trans Zinefest) 2022! This is going to be a fantastic event, with 50 exhibitors from RI and beyond. QTZ is an annual small works festival that celebrates the creations of queer, trans, and gender non-conforming artists. We're committed to creating a space for queer artists that reduces barriers to access. In addition to never charging a tabling fee, we offer stipends to all exhibitors expressing need, and provide free meals to participants on the day of the event. Our goal is to showcase artists who might not otherwise have access to the cultures of art book fairs and zine festivals, especially those who lack the resources to navigate formal arts institutions.


When: Sunday, September 4, 2022
Location: The Steel Yard (27 Sims Ave., Providence)
11am–5pm
Totally free and open to everyone!
More info at qtzfest.com
The return of Open Library Hours (again!)
Posted July 23, 2022



We're back with 3 new Open Library Hours summer dates. This is the only time that Binch/QAW is open to the public, so come on by! Drop in (no appointment necessary) on any of these days to browse, read, chat, rest, or just to check out the studio and our 1,000+ item collection of books, zines, and objects. Please be masked when inside our studio. See you soon!
July 24, 12–3pm (with PVD Fringe Fest)
August 7, 12–3pm
August 21, 12–3pm
Fall dates coming soon!
Welcome new members!
Posted January 29, 2022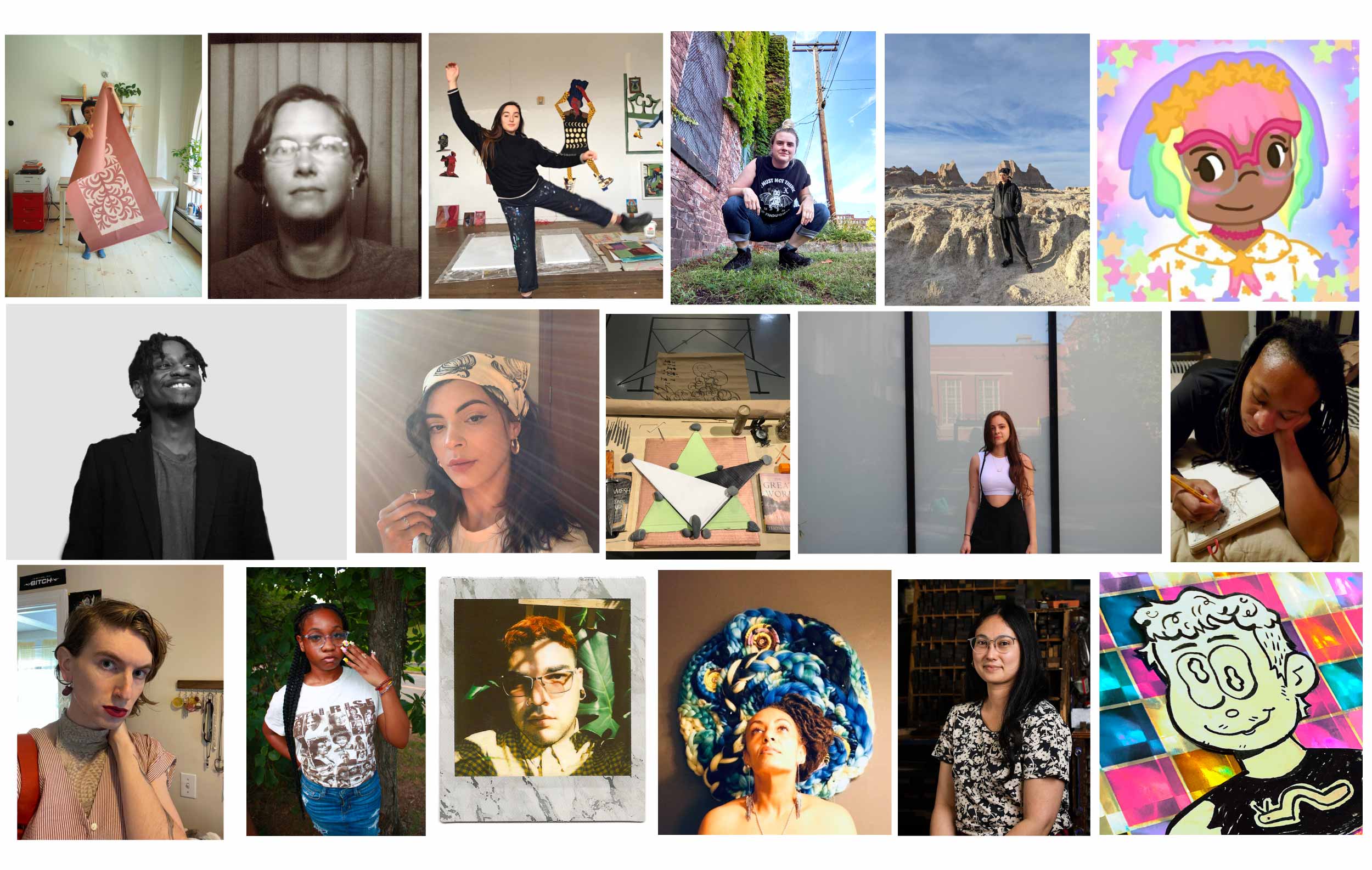 We're so excited to welcome 17 new members to the Binch/QAW studio! They join 15 residents and 8 Binch/QAW organizers, sharing access to all of our studio equipment, tools, library, and support. We announced the open call in the fall so we could increase usage of the studio, inviting local artists to apply. The review team selected a cohort with a wide range of technical skills (from novice to expert), needs, interests, and practices (artists, designers, writers, librarians, printmakers, organizers, activists, and more). As our capabilities expand, our goal is to create even more ways to participate (free, paying, and paid) and grow a queer, cooperative studio community that maintains a thriving work space through shared commitments and communal responsibilities. Studio members pay a monthly, pay-what-you-can fee (which goes directly to our rent) and contribute time towards studio maintenance, in exchange for keys and 24/7 access.

Aisha Jandosova
Beatrice McGeoch
Carmen Ribaudo
Cathy G. Johnson
Felicita
Filipa Estrela
Garty Bless Bartuah
Grechel Rosado
Hyperion Çaca Yvaire
Iyana Martin Diaz
Janaya Kizzie
Jules Zuckerberg
June June
Logan Shanks
Lois Harada
Nafis M. White
Zabi Alejandro

Do you want to work here? As space opens up we'll announce availability here and on the QAW and Binch Instagram accounts. Membership FAQ🦄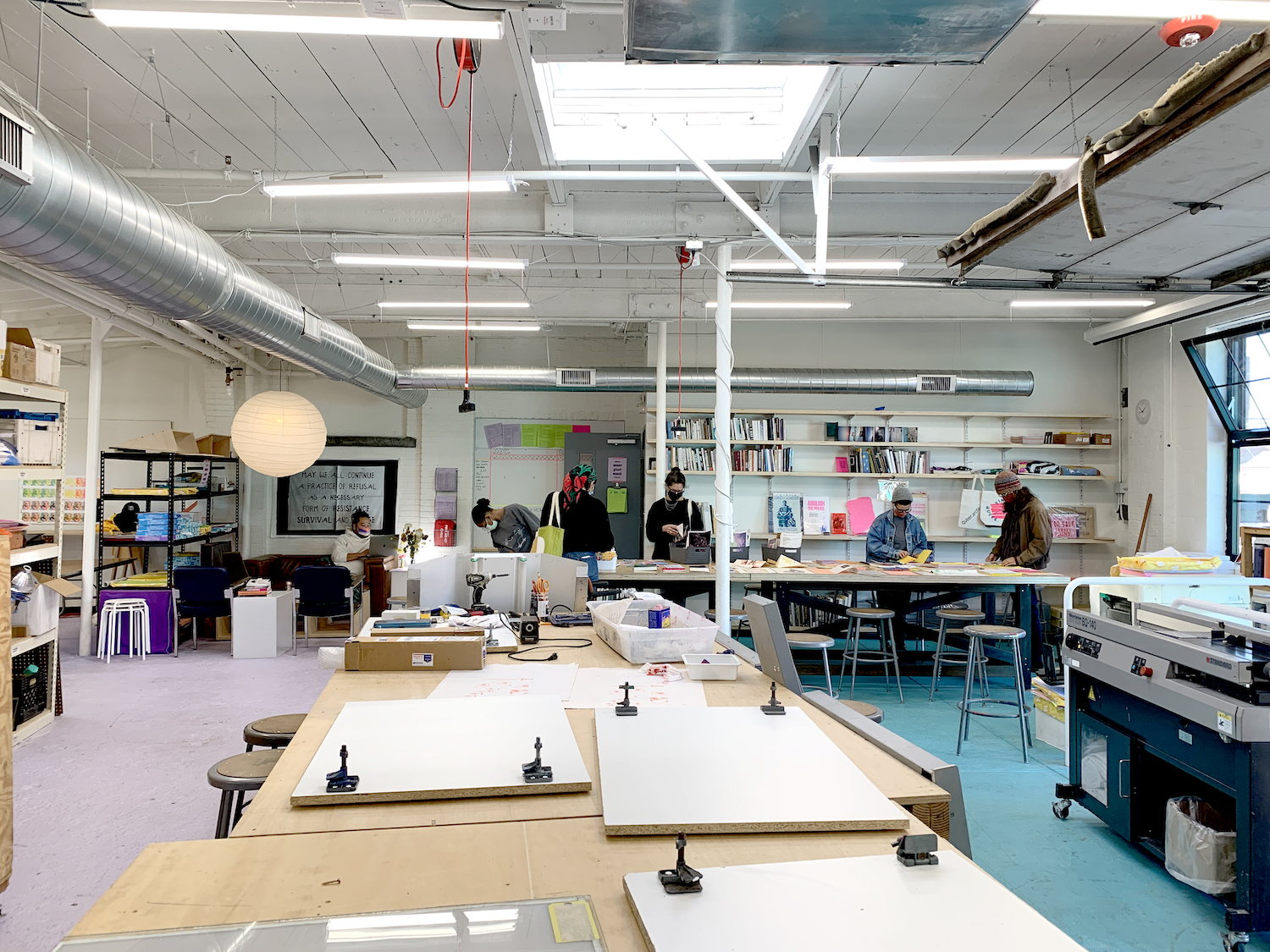 Open Library Sundays
Posted September 18, 2021



We're up and running! It's been a wild summer, moving QAW and Binch Press into 400 Harris Ave and shaping a brand new print studio for Providence. We've been collaborating and figuring out new processes for working together, from basic chores to scheduling time on all of the equipment to a new studio code of conduct. Binch is doing print jobs and the library is ready for visitors! We had an open house on 9/12 and shared all of this with 120 visitors who came by, and on 9/14 we had our first-ever group orientation for the new QAW residents, who met each other and toured the space and got their own keys to the studio. The energy is so, so good. It's a printing utopia! A place to share and learn and work and rest.

And now we're introducing Open Library Sundays! Come by every other Sunday through the end of the year to browse, read, research, and spend time with the growing collection of 800+ items. Visits are free but donations to the library (and to QAW) are welcome and encouraged! Sign-up here.


October 10, 12–3pm
October 24, 12–3pm
November 7, 12–3pm
November 21, 12–3pm
December 5, 12–3pm
December 19, 12–3pm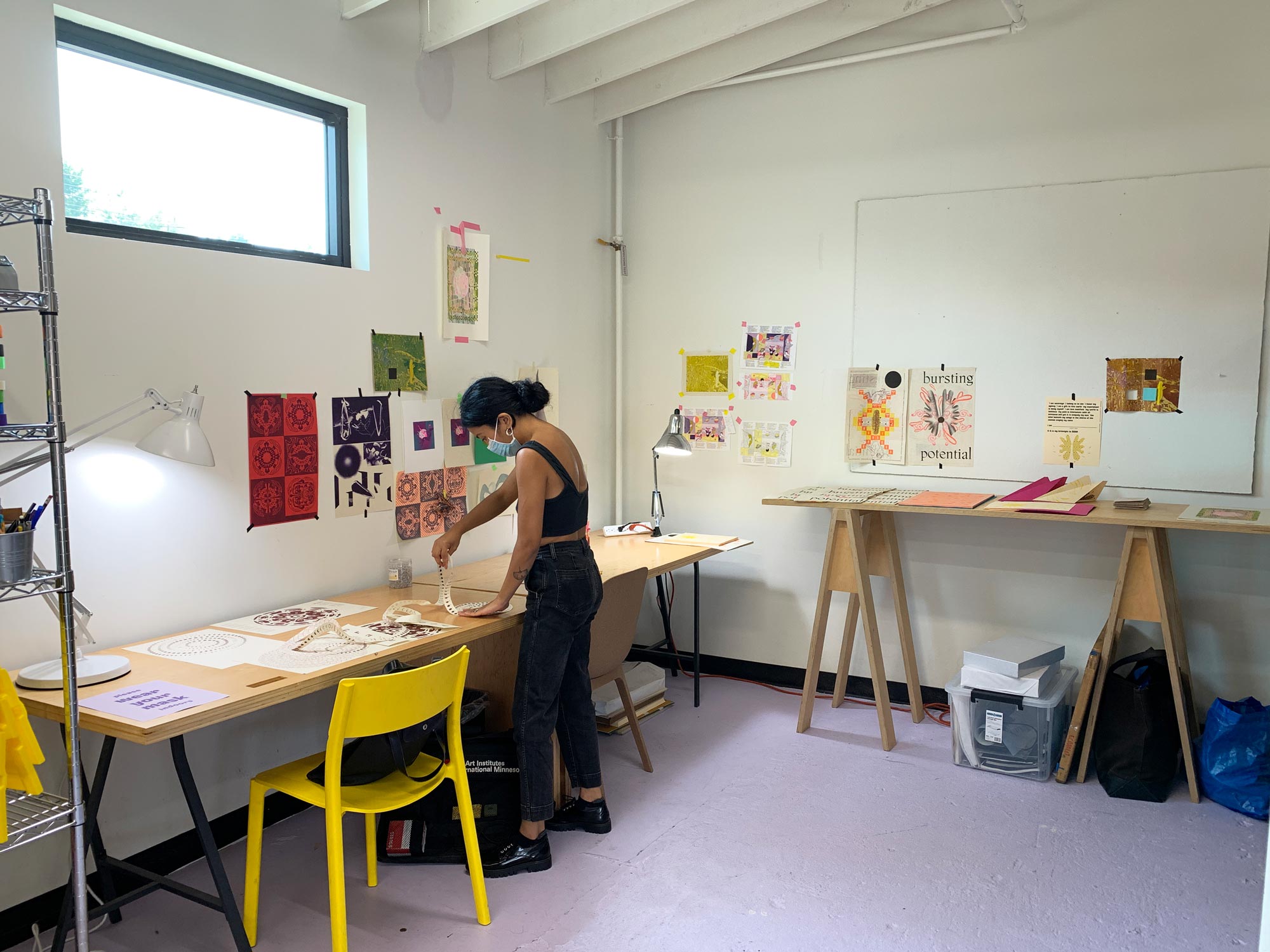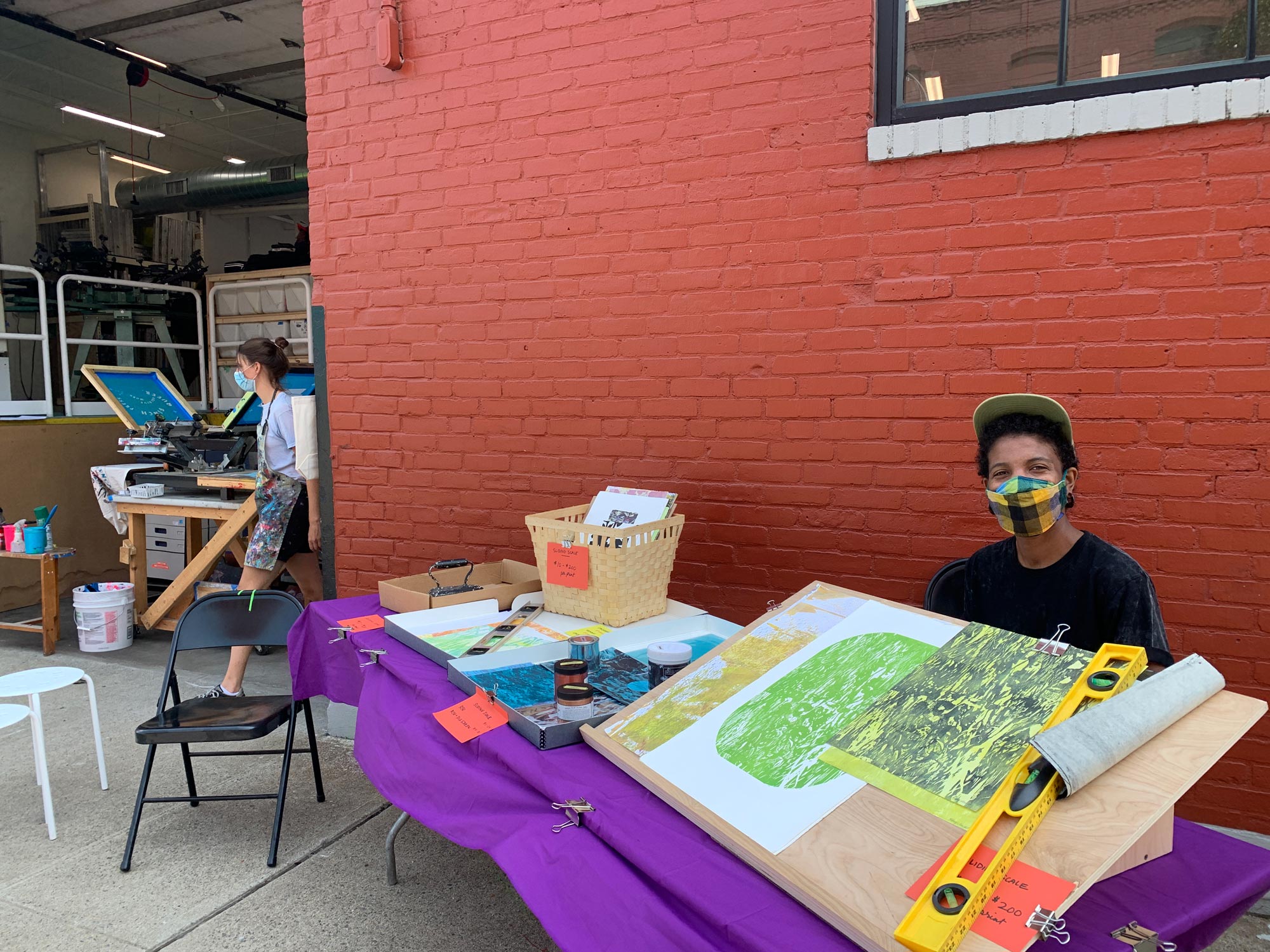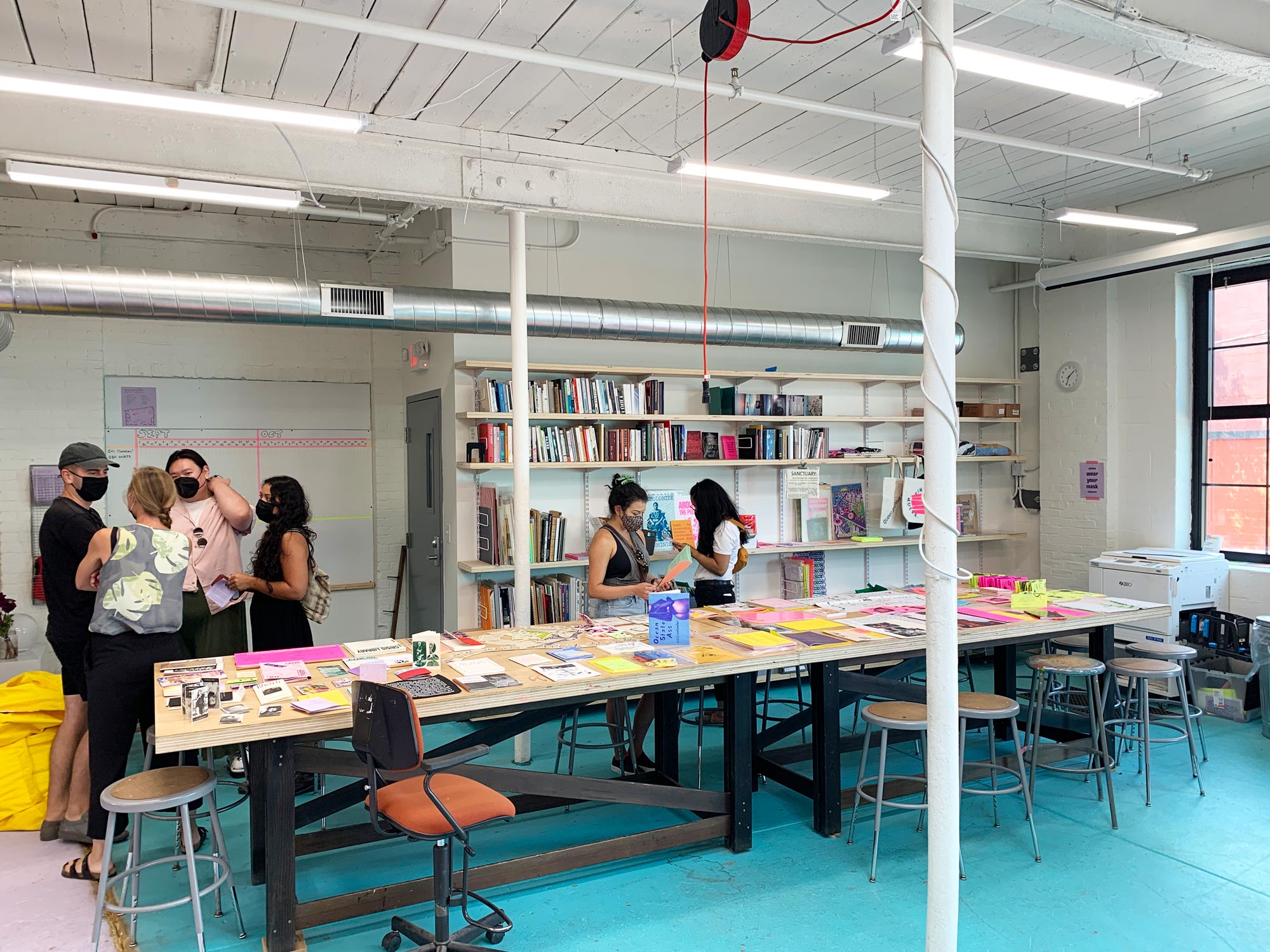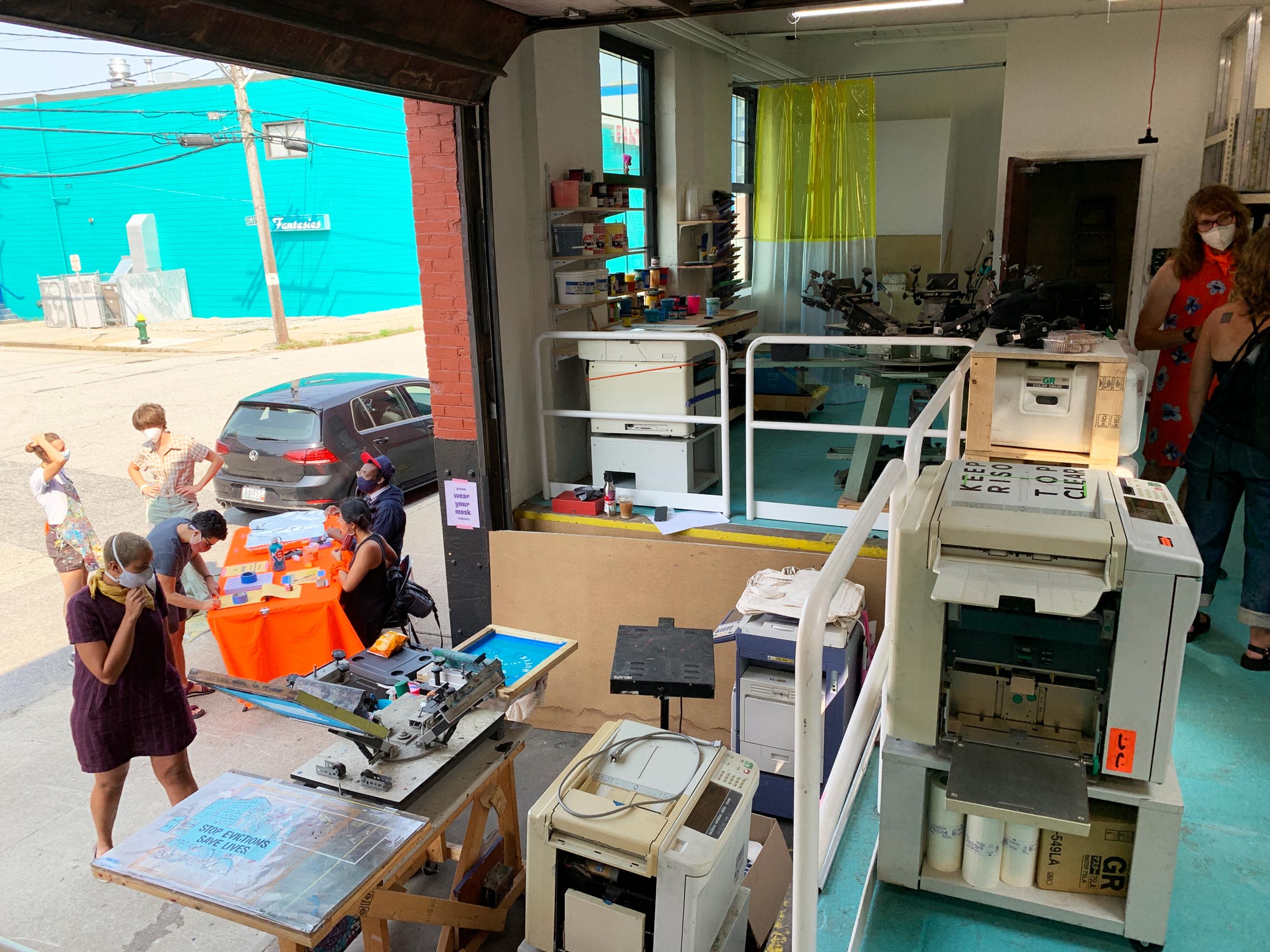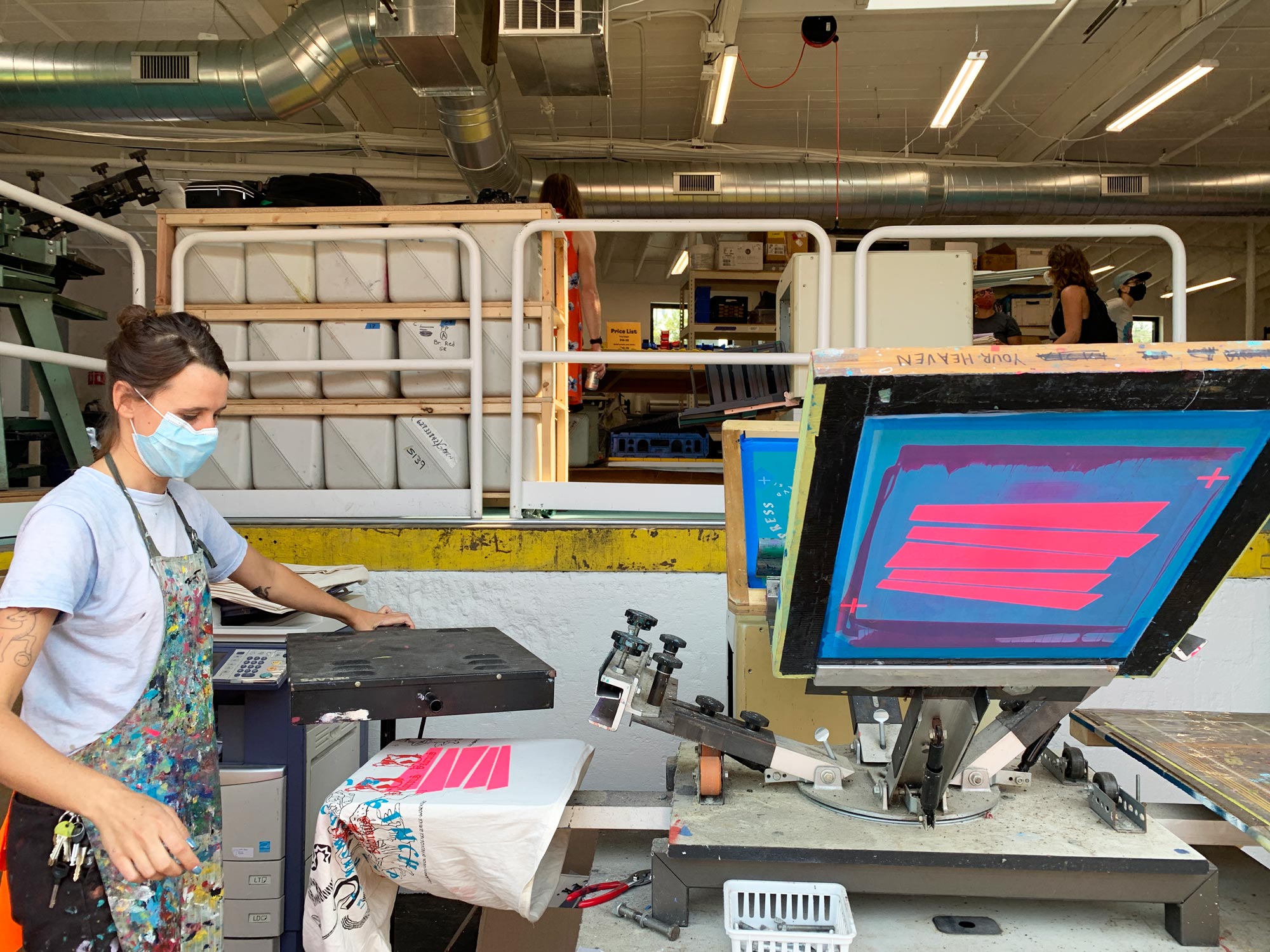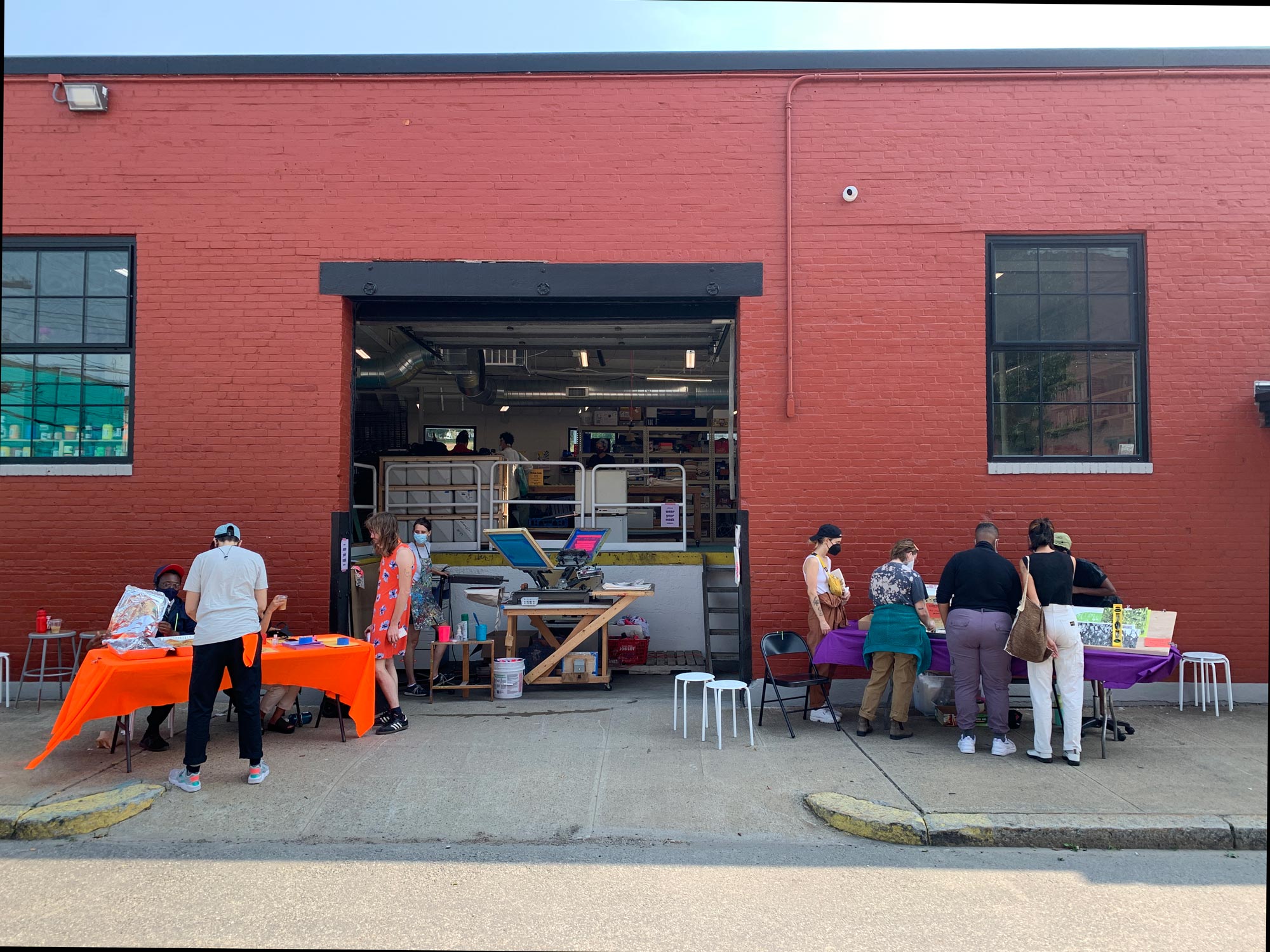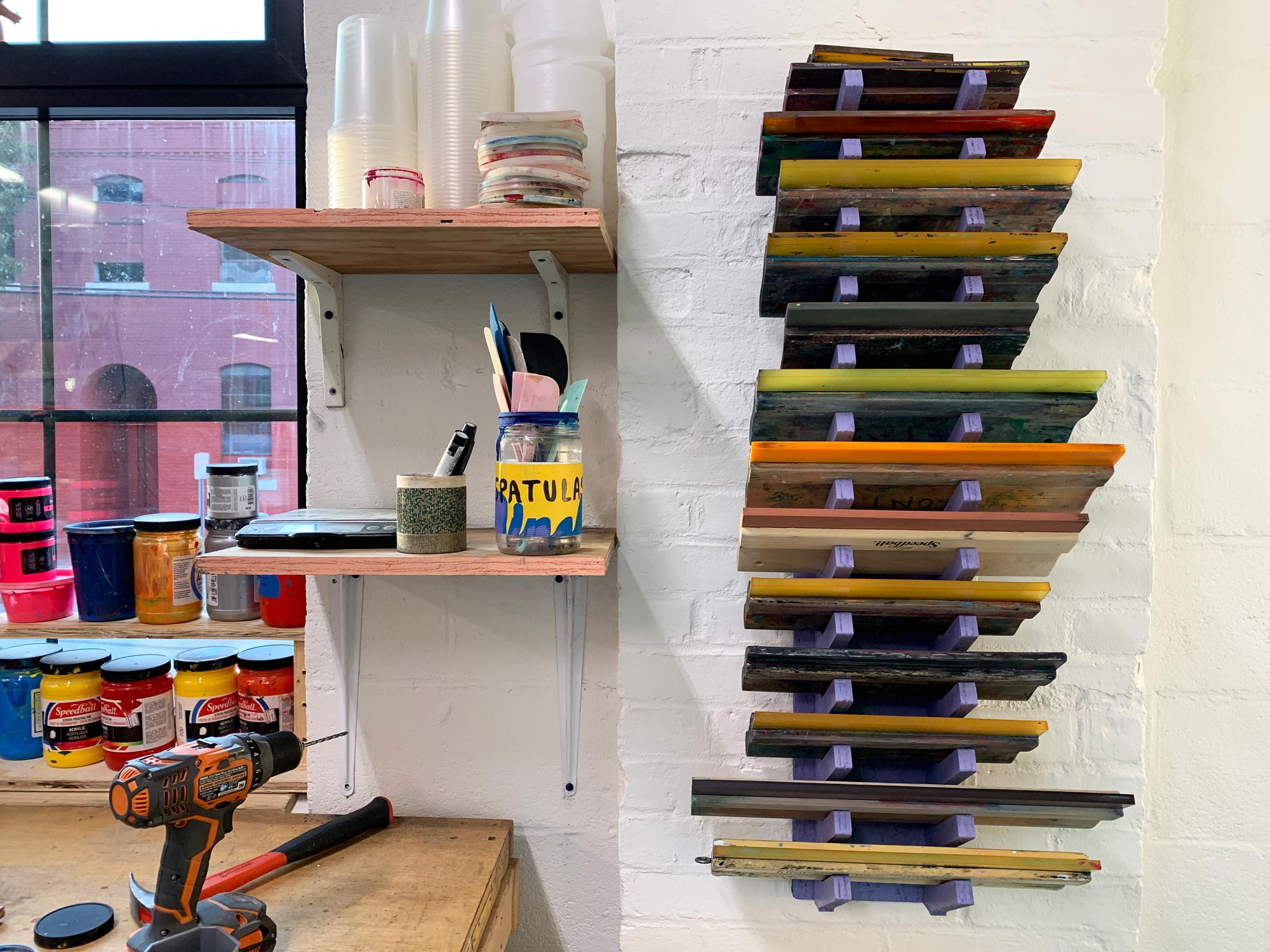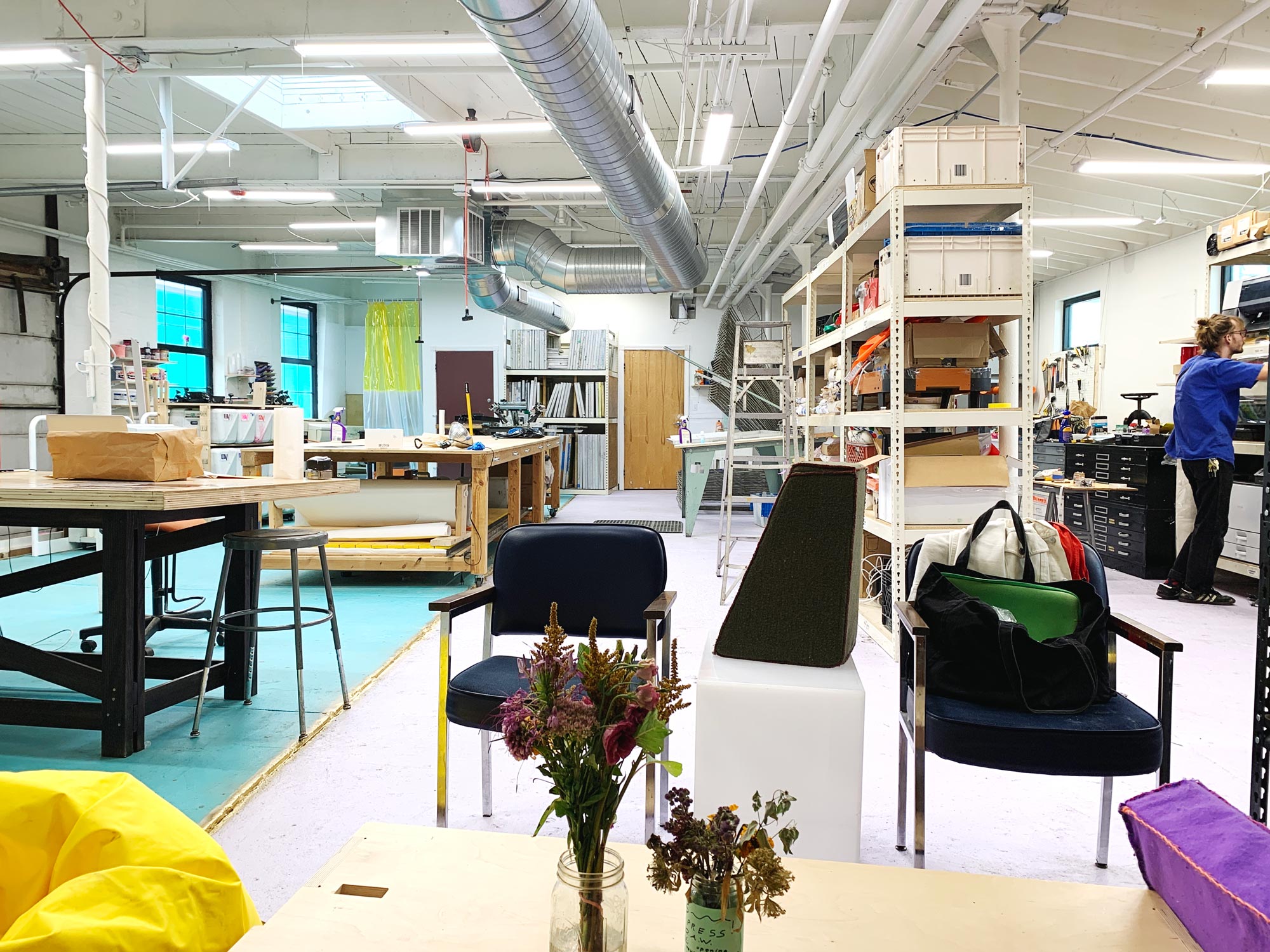 QAW 2021–22 Residents




Summer updates


Nafis White, Oculus
Providence-based artists Edwige Charlot and Nafis White have each given so much support and energy to QAW since we started up last year. This summer, they join us as special QAW artists-in-residence, using the time and space to evolve their work at pivotal moments in their practices. Nafis is working at the Sprague Street studio through the end of the year, while Edwige is in residence at the new Harris Ave print studio through August. And Cai Diluvio joins Edwige at 400 Harris to complete their 2020–21 residency this summer. As the first artists to work in the new studio, Edwige and Cai are helping us test out the new set-up, while we get ready to welcome 15 new residents in September (announcement of the new residents coming soon!).


Edwige Charlot, Land of Water II, Silkscreen Monotype, Wax on Mulberry Paper


What is queer typography? Zine available


WHAT IS QUEER TYPOGRAPHY? is a new risograph-printed zine that was available as a fundraiser edition of 100. The edition sold out in 48 hours and raised $1,500, which will pay QAW's September 2021 rent and help support the QAW residency program, now entering its second year.

QAW + Binch!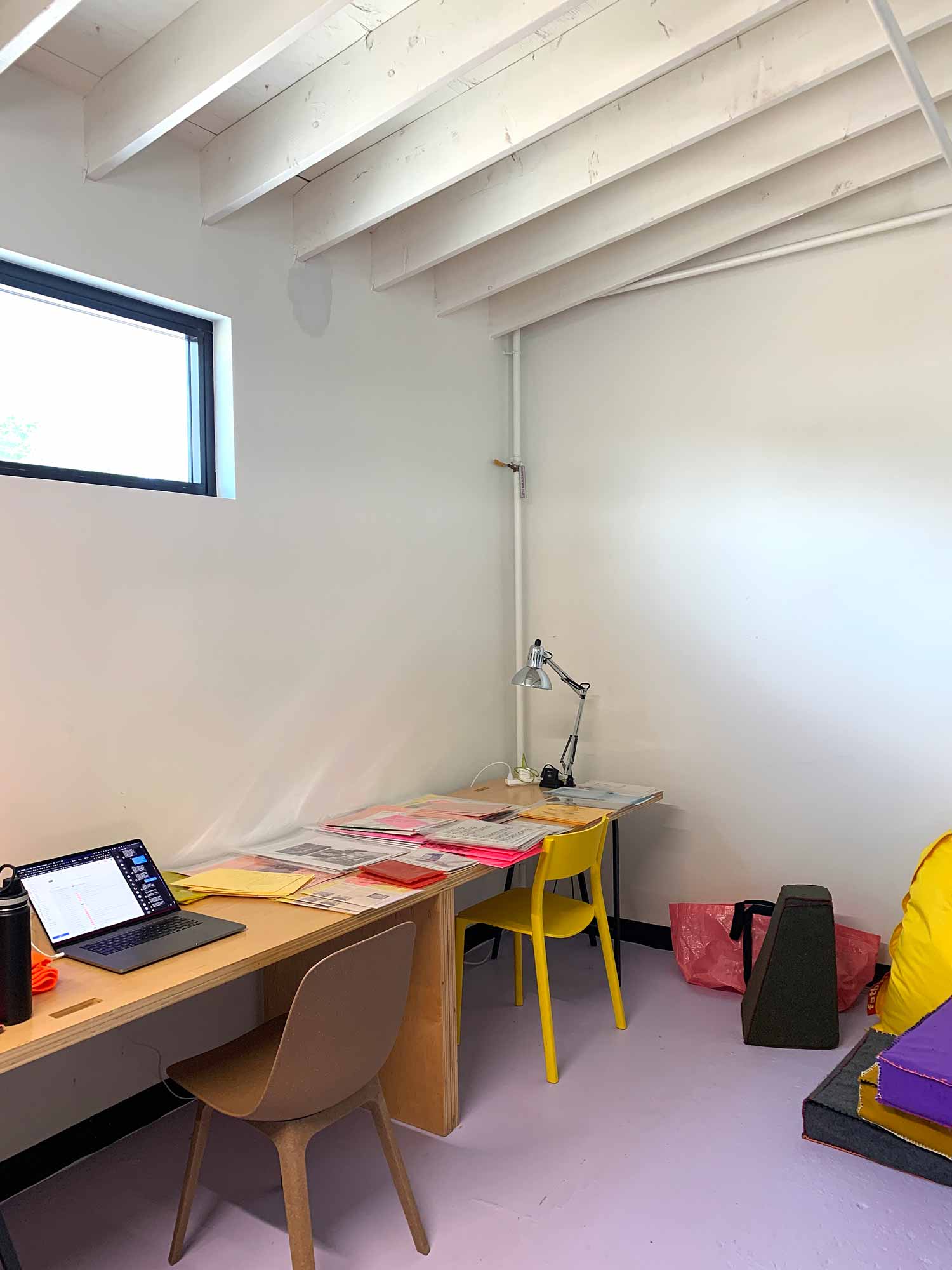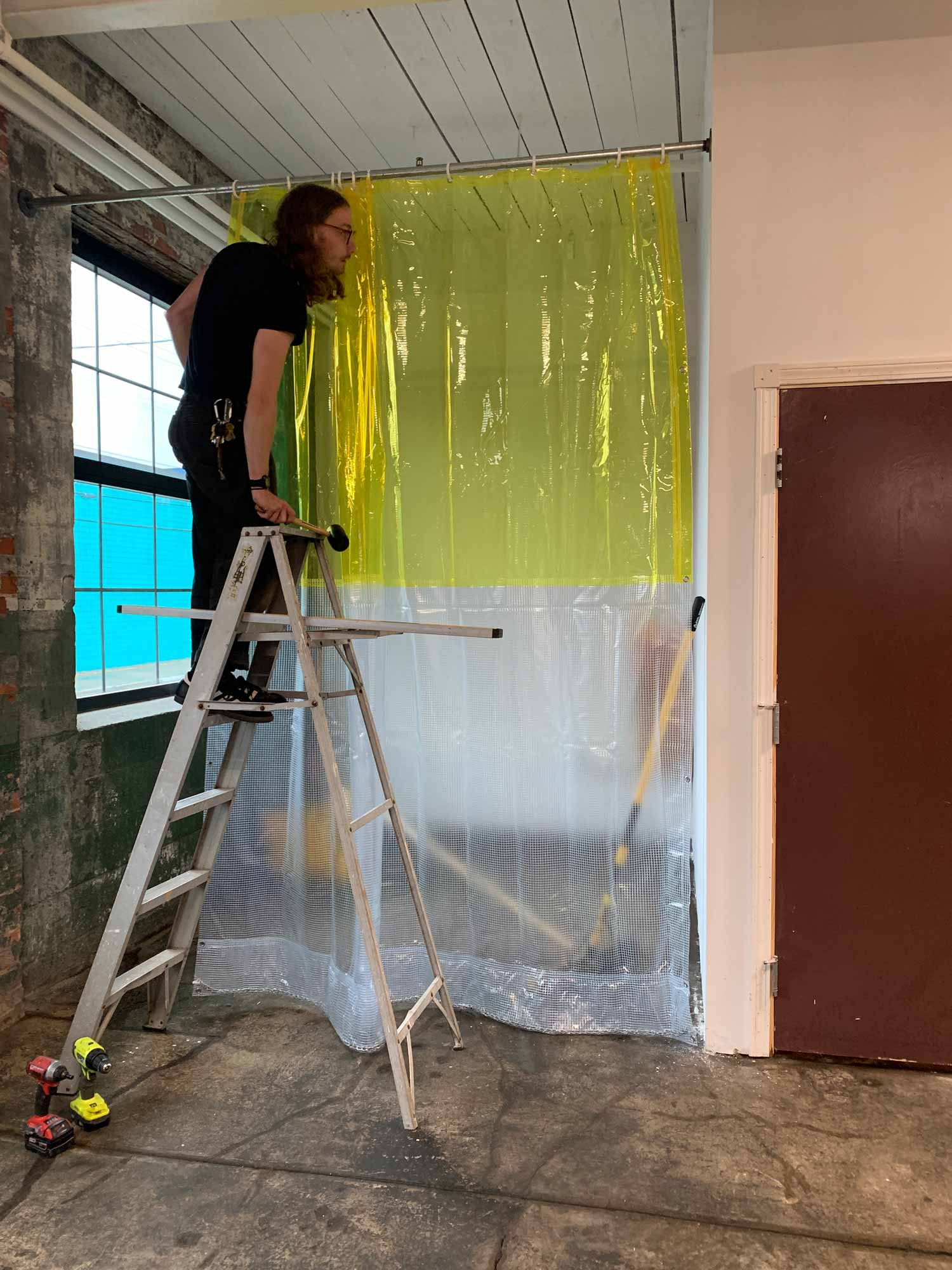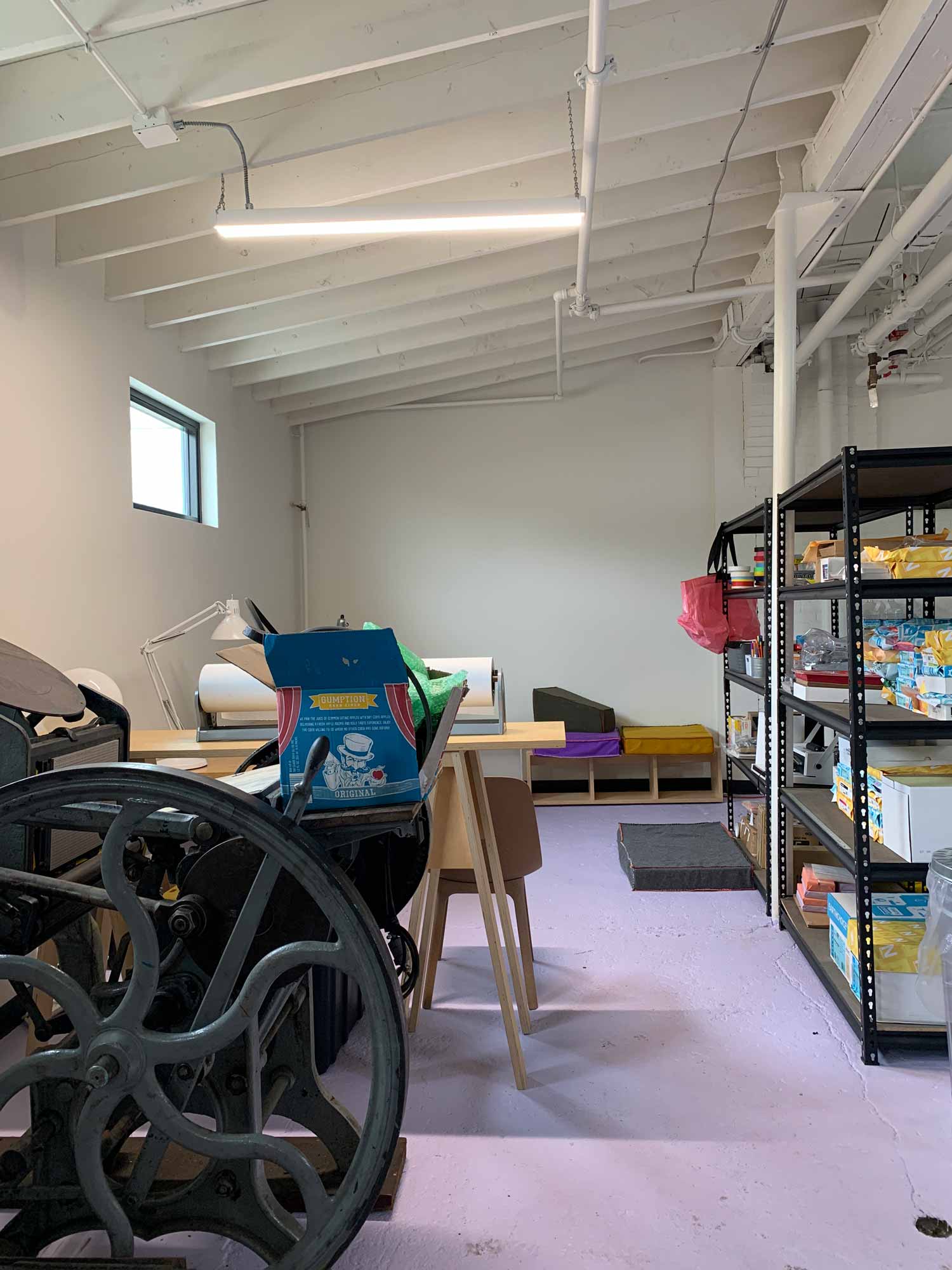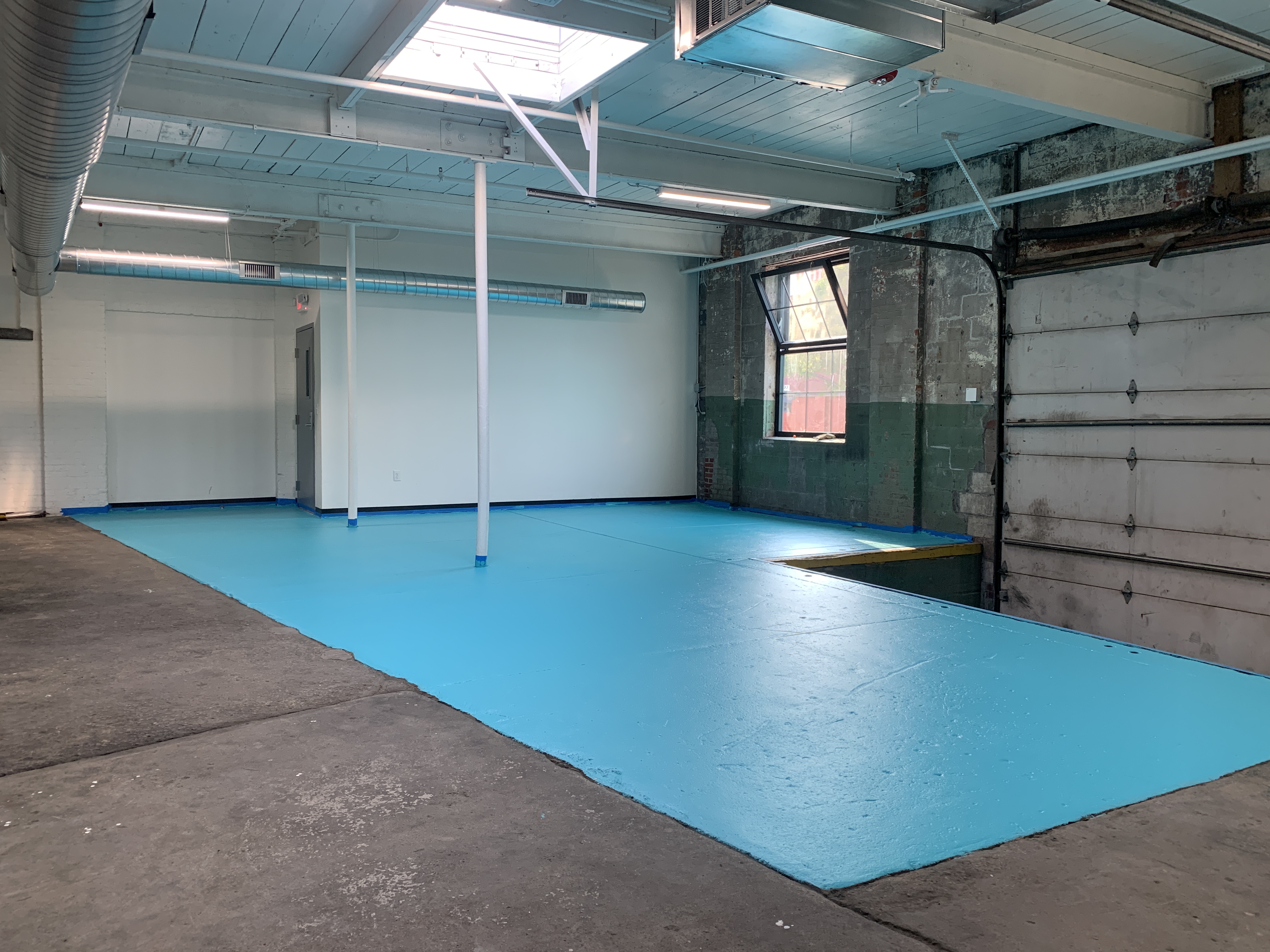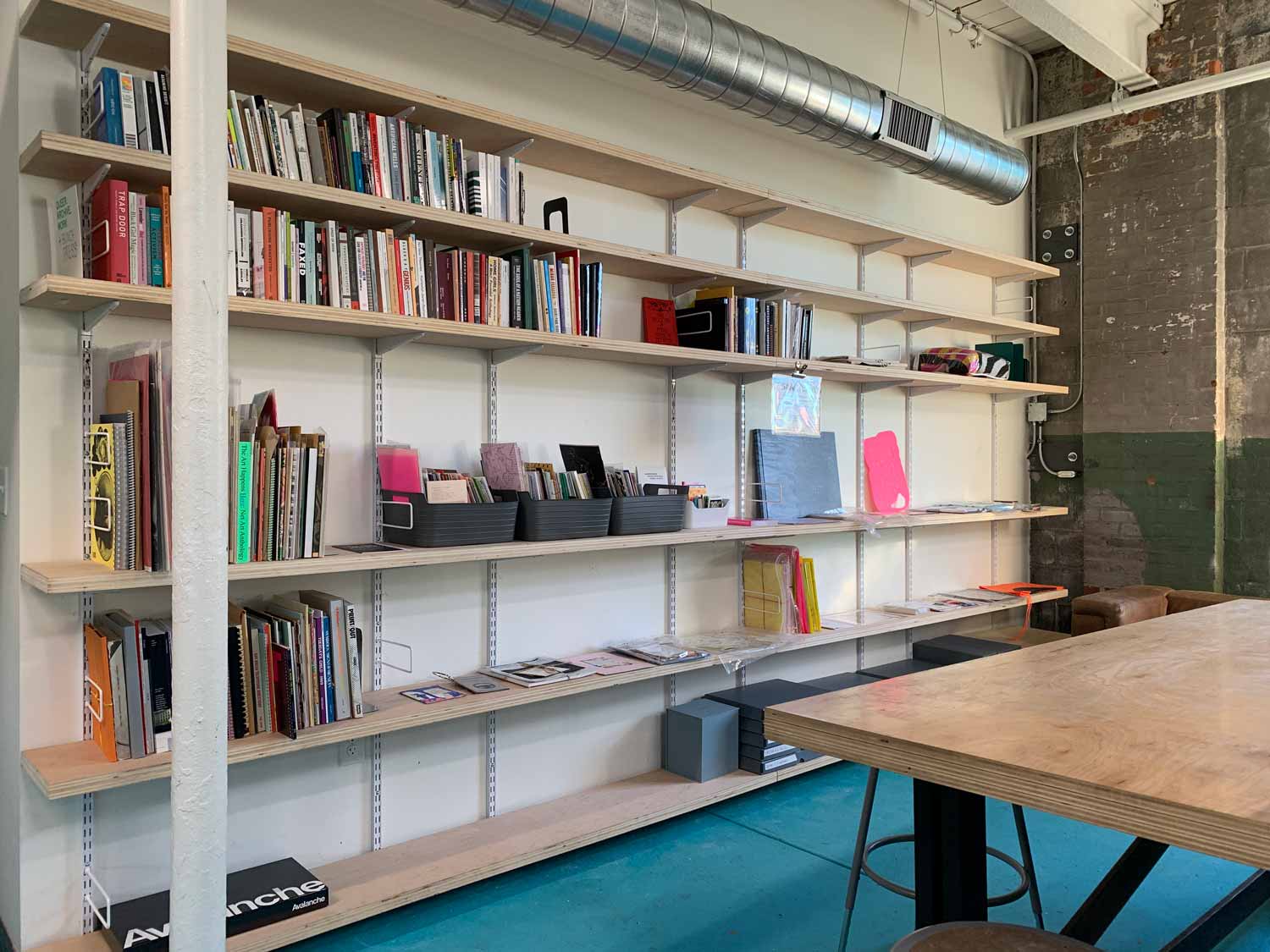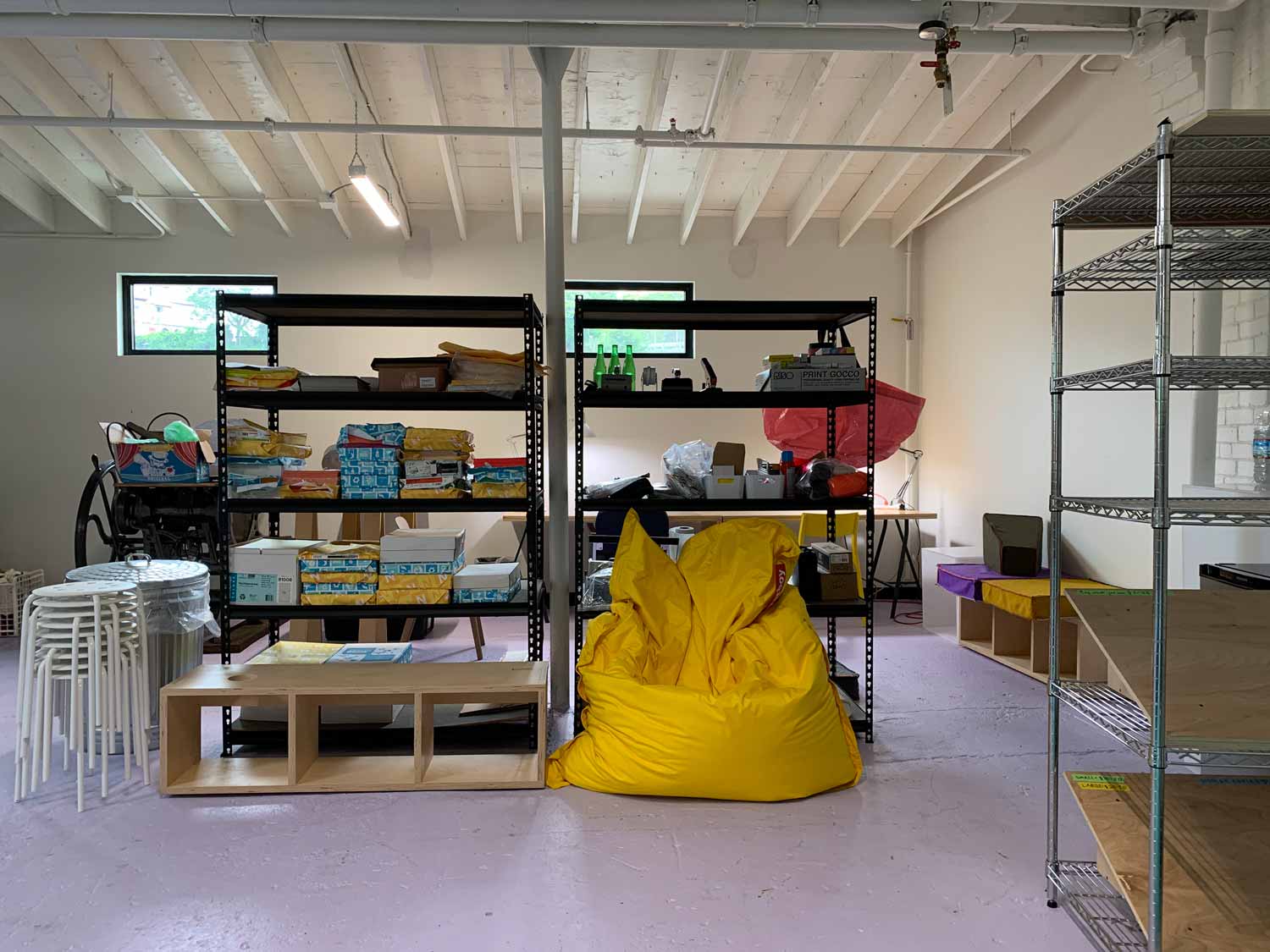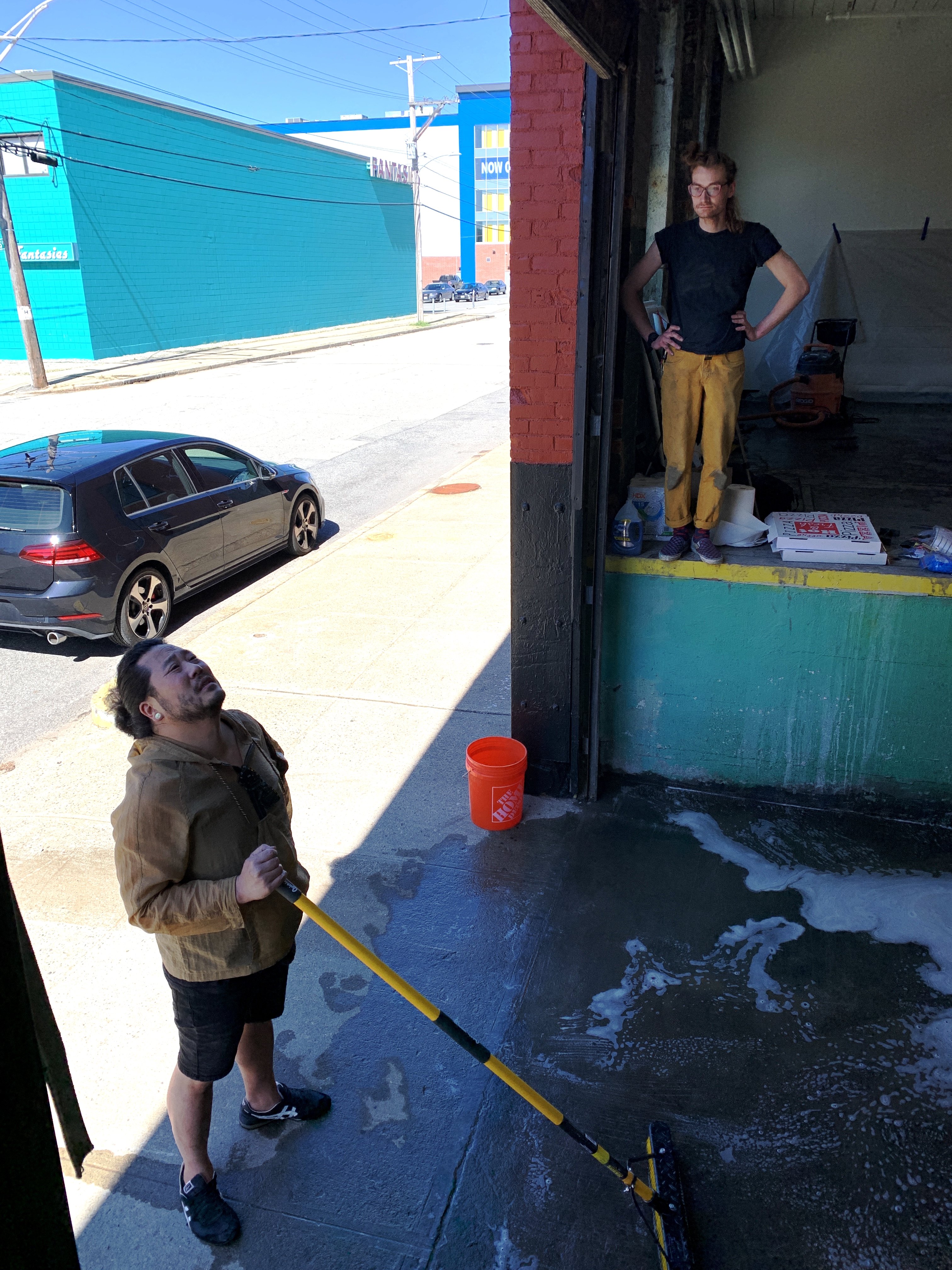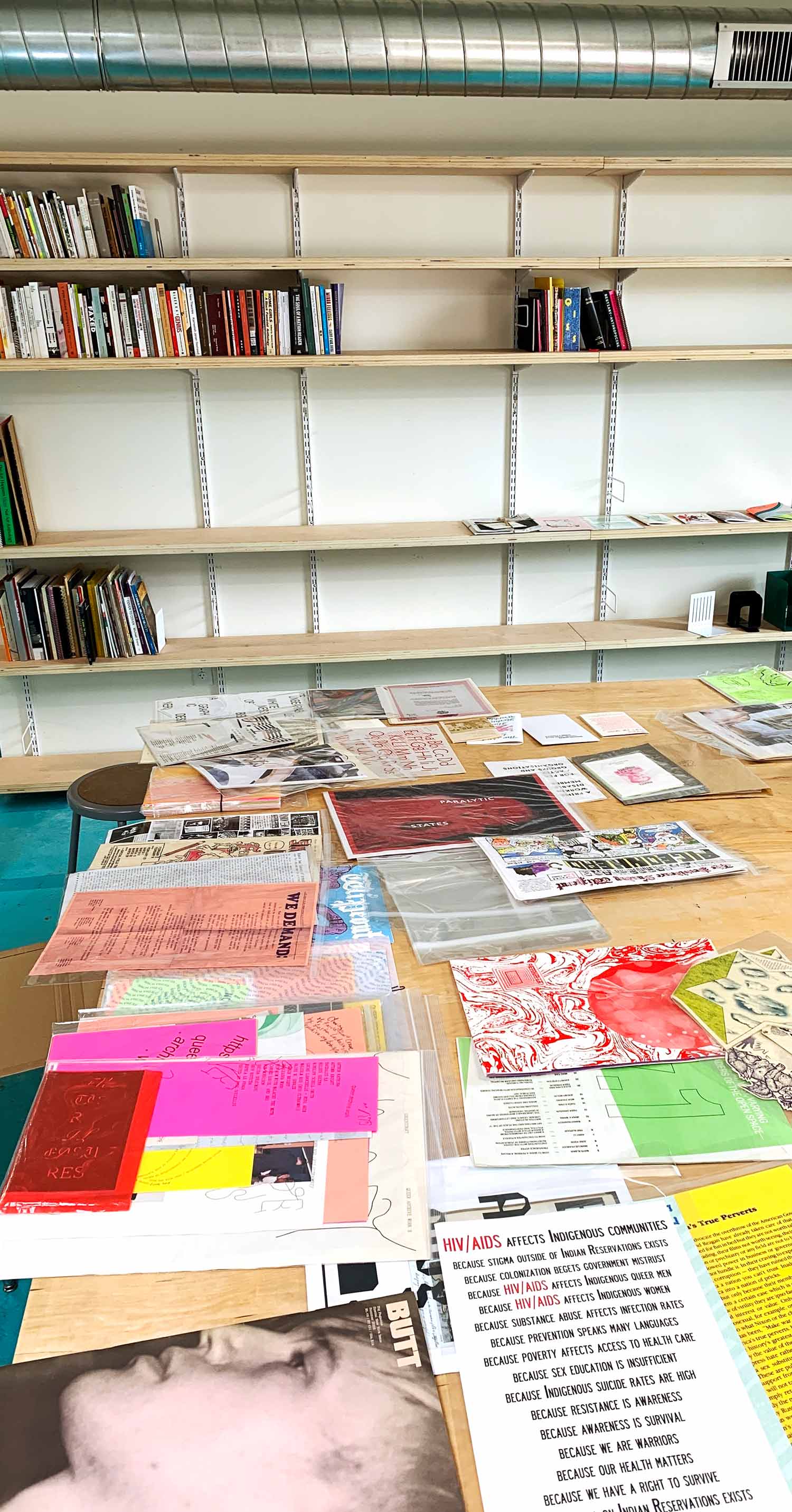 We've moved! Together, QAW & Binch Press are creating a new 2,200 sq.ft. print studio at 400 Harris Ave. in Providence (near The Steel Yard, Club Fantasies, and Farm Fresh RI). We're bringing our communities together to share queer space, equipment, and resources. This is the start of a much-needed print hub that centers the work and needs of QT/BIPoC artists throughout Rhode Island, including risograph printing (multiple printers! many colors!), screen-printing, and letterpress. An enormous garage door opens up directly onto Harris Ave., making QAW + Binch an accessible, public place for publishing, distribution, printing, and events. QAW's second year of residencies will take place in the new space, beginning September 2021.



QAW Residency 2021–22 Open Call
More info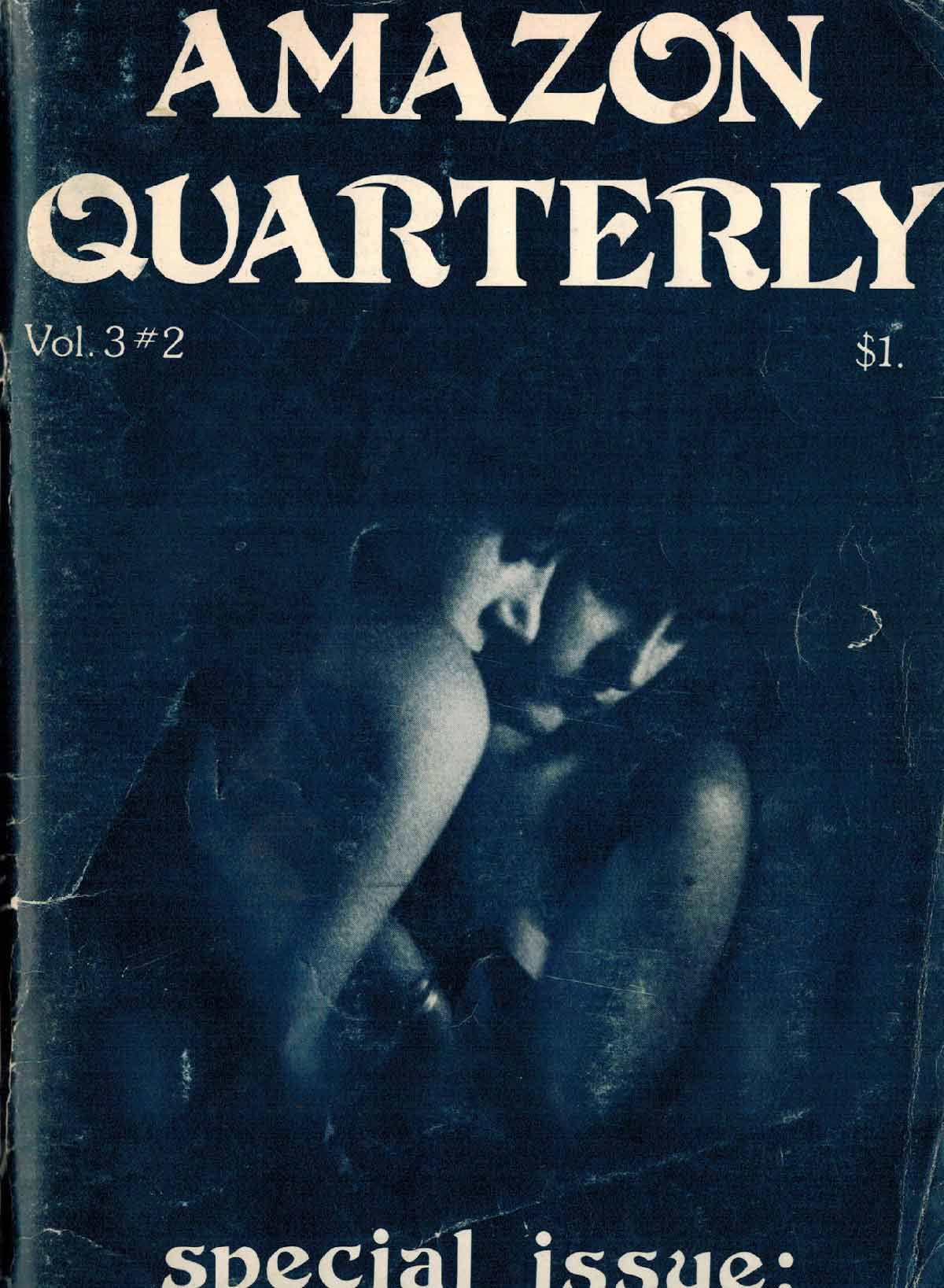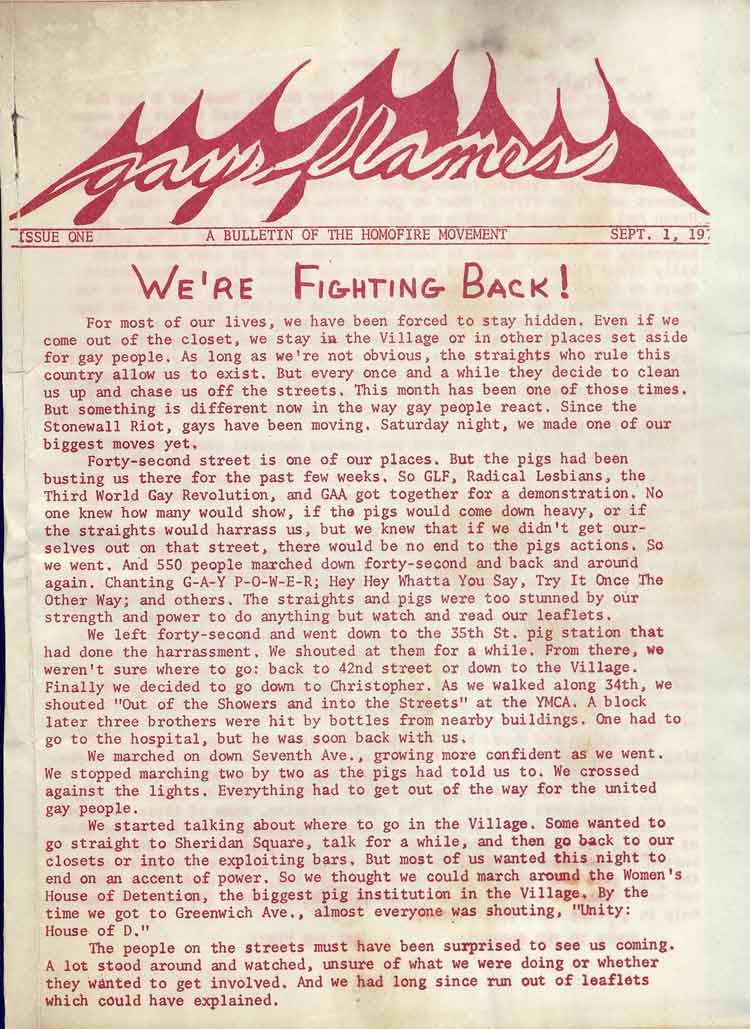 We are now collecting PDFs of significant and difficult-to-find publications from the last fifty years, focusing on urgency, radicality, and liberation. These files are posted openly for free download, with links to the source material, if known. If you'd like to suggest a PDF to the Download Library, please send us a note!