Queer.Archive.Work is a 501(c)(3) nonprofit reading room, publishing studio, and project space serving Providence, RI and beyond. → our mission
QAW at Printed Matter's Virtual Art Book Fair

We're one of 400+ exhibitors at Printed Matter's first-ever Virtual Art Book Fair, February 24–28, 2021. QUEER MATTERS, launching at the fair, is a new publication written, edited, and designed collectively by the QAW community. An edition of 100 will be distributed at the fair on a sliding scale (free/trade/purchase).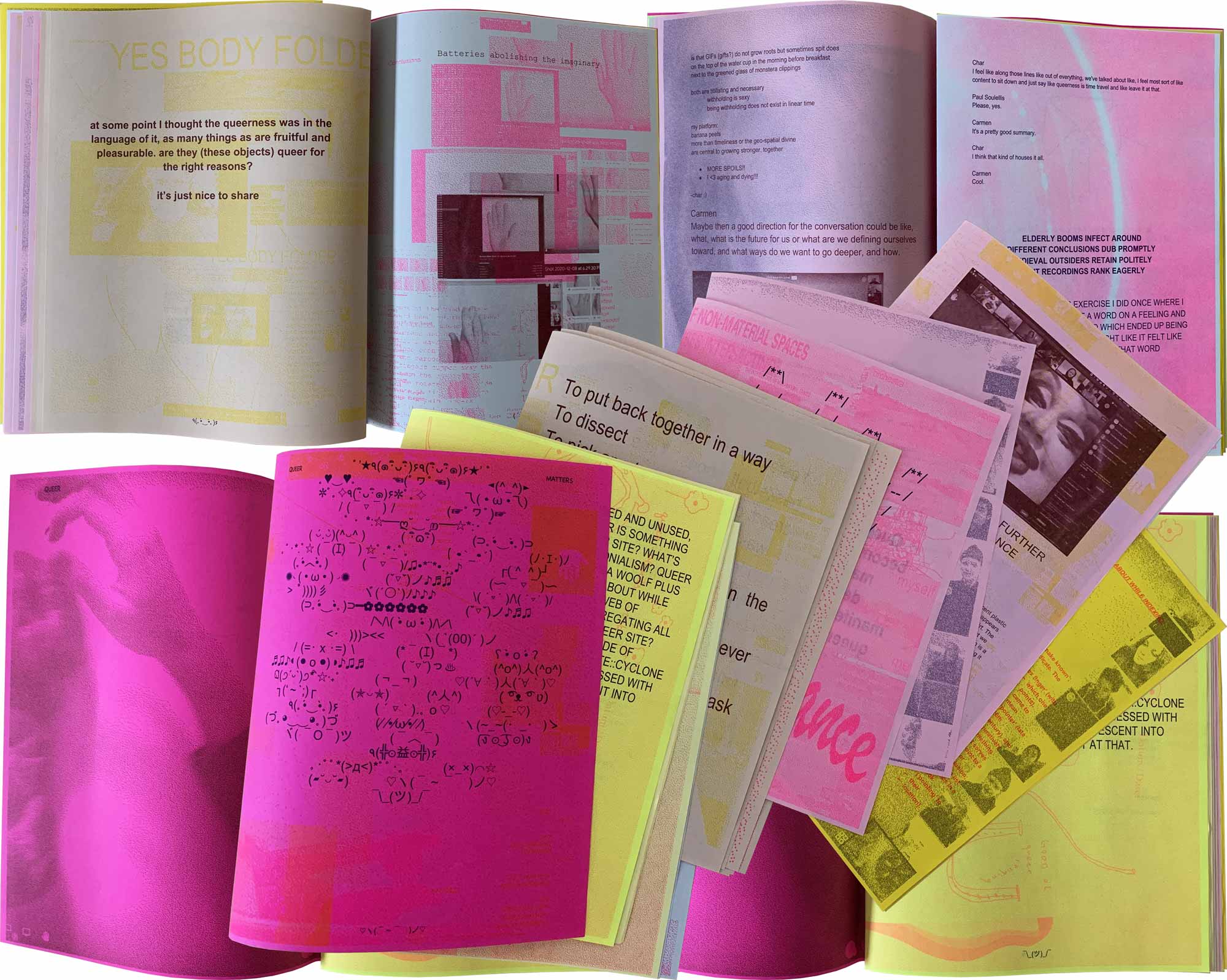 Our fair website goes live when the fair opens at 4PM on Wednesday 2/24. QAW will be STREAMING LIVE in our QUEER ZOOM ROOM every day at 6PM—come by to hang, relax, chat with us and request a copy of QUEER MATTERS.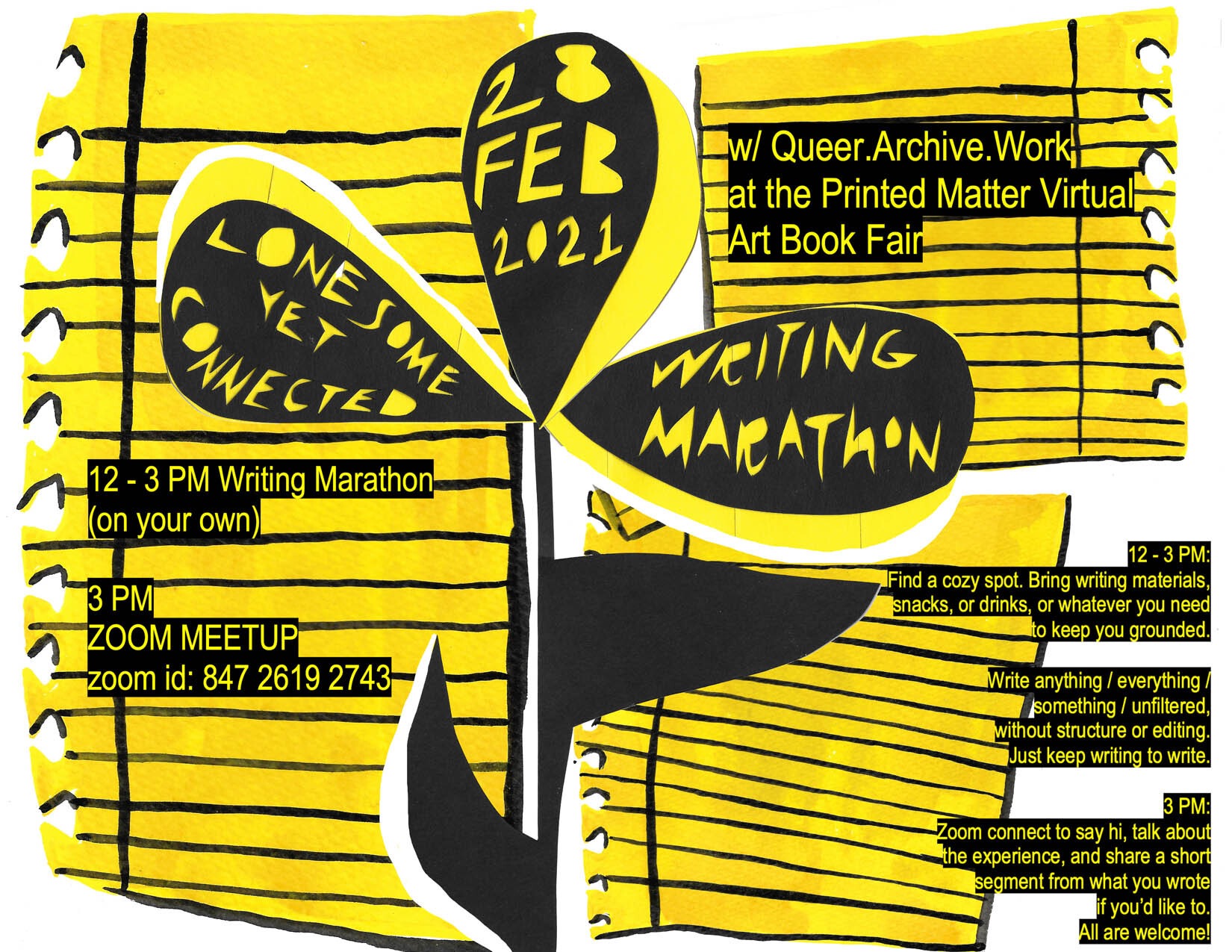 Here's our QAW x PMVABF schedule——
Wednesday 2/24 4PM—FAIR OPENS and QAW's fair site goes live
Thursday 2/25 6PM—A TOTAL MESS with MIZZ. WORMHOLE
Friday 2/26 6PM—DRAW ON THE WALLS with SEL
Saturday 2/27 6PM—CRUISING with LAUREN
Sunday 2/28 12–3PM—WRITING MARATHON (on your own)
Sunday 2/28 3PM—MEETUP with CARMEN & AGNES

All events are FREE and open to the public in QAW's QUEER ZOOM ROOM! All times USA eastern.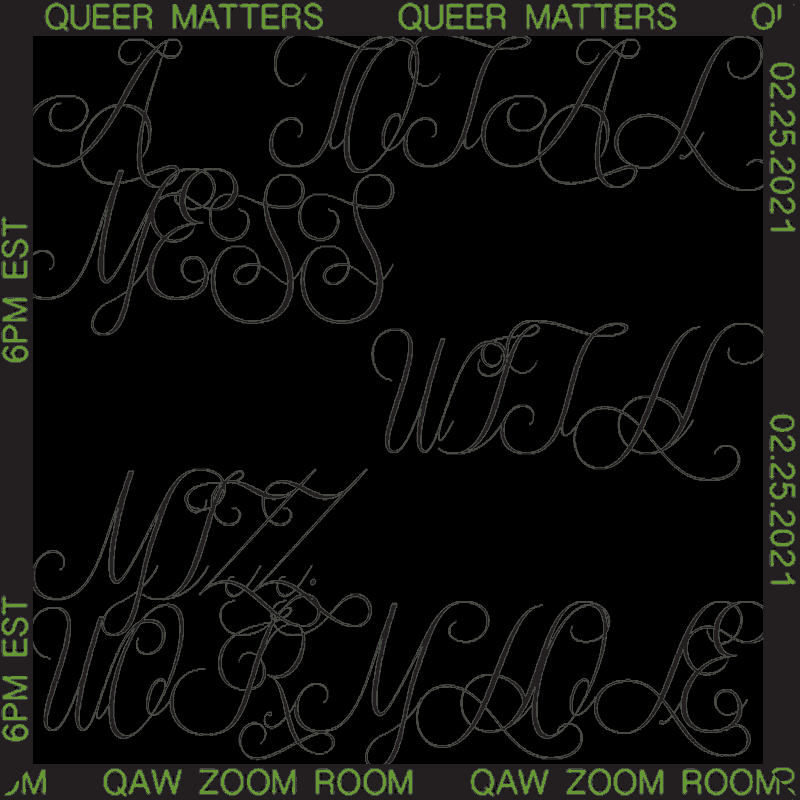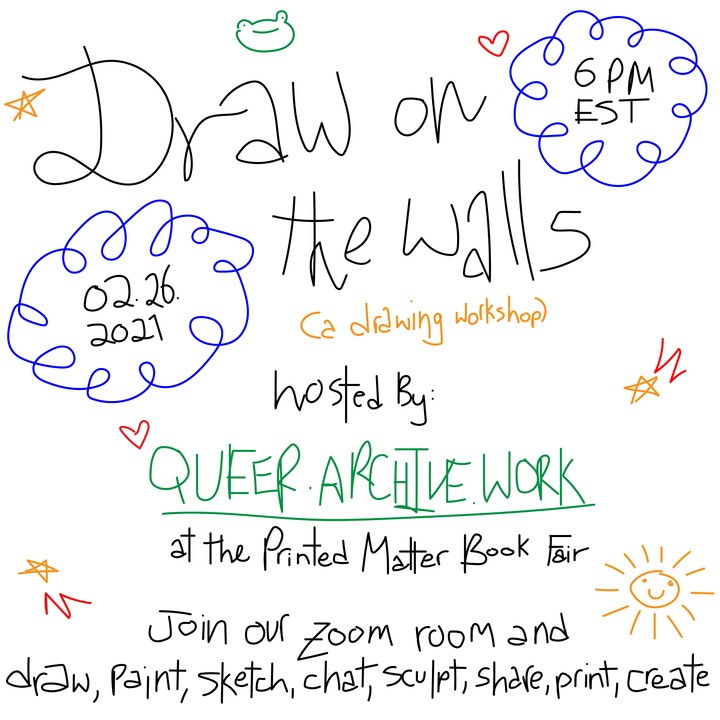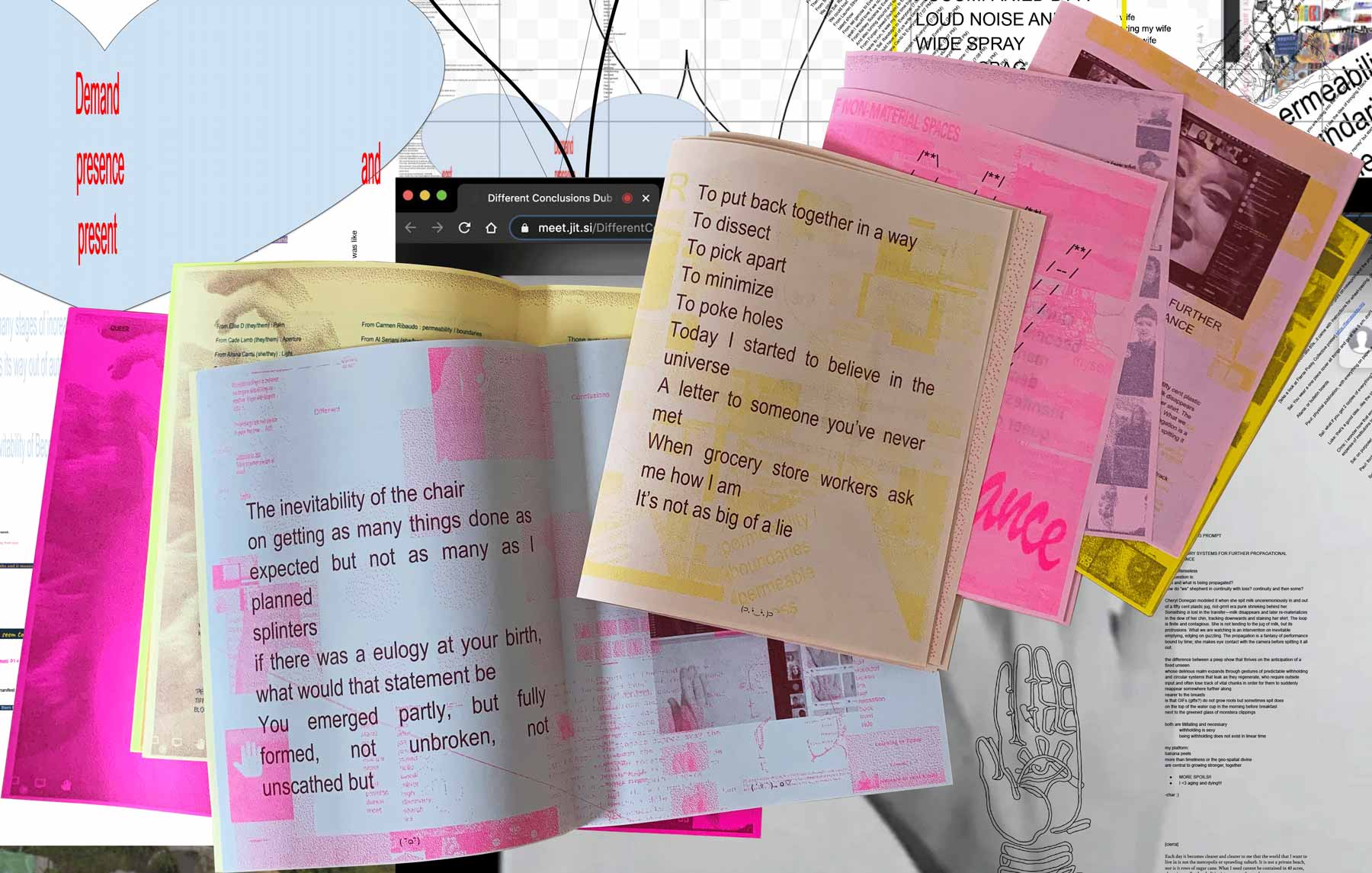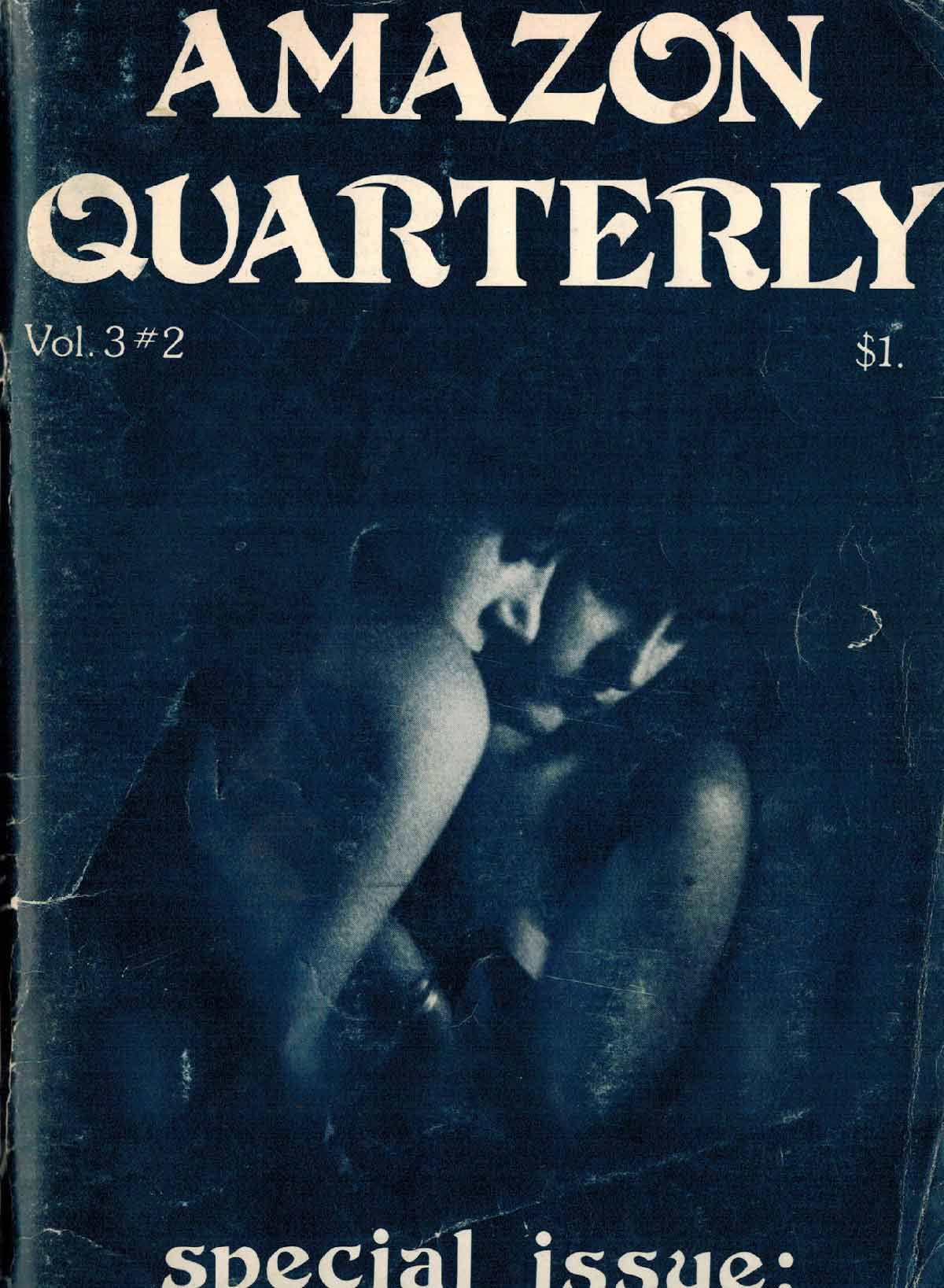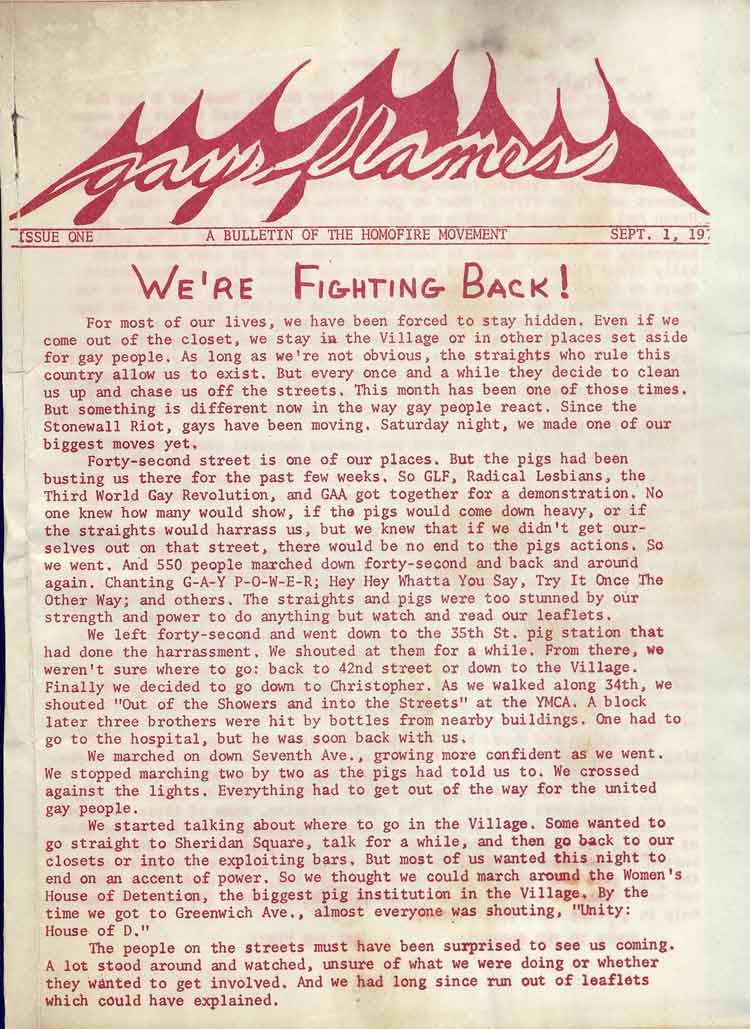 We are now collecting PDFs of significant and difficult-to-find publications from the last fifty years, focusing on urgency, radicality, and liberation. These files are posted openly for free download, with links to the source material, if known. If you'd like to suggest a PDF to the Download Library, please send us a note!
Providence Tool Sharing Library


The PVD Tool Sharing Library is a volunteer project generously introduced to QAW by community member Hannah Suzanna. It's an experiment in communal resource sharing; all of the items in the collection are stored in homes and work spaces in the Providence, RI area and available for free use. Click through to browse the tools and use this form if you'd like to add a tool to the collection (non-traditional/fun/weird/queer tools definitely encouraged)!