WHAT IS QUEER TYPOGRAPHY? (2021)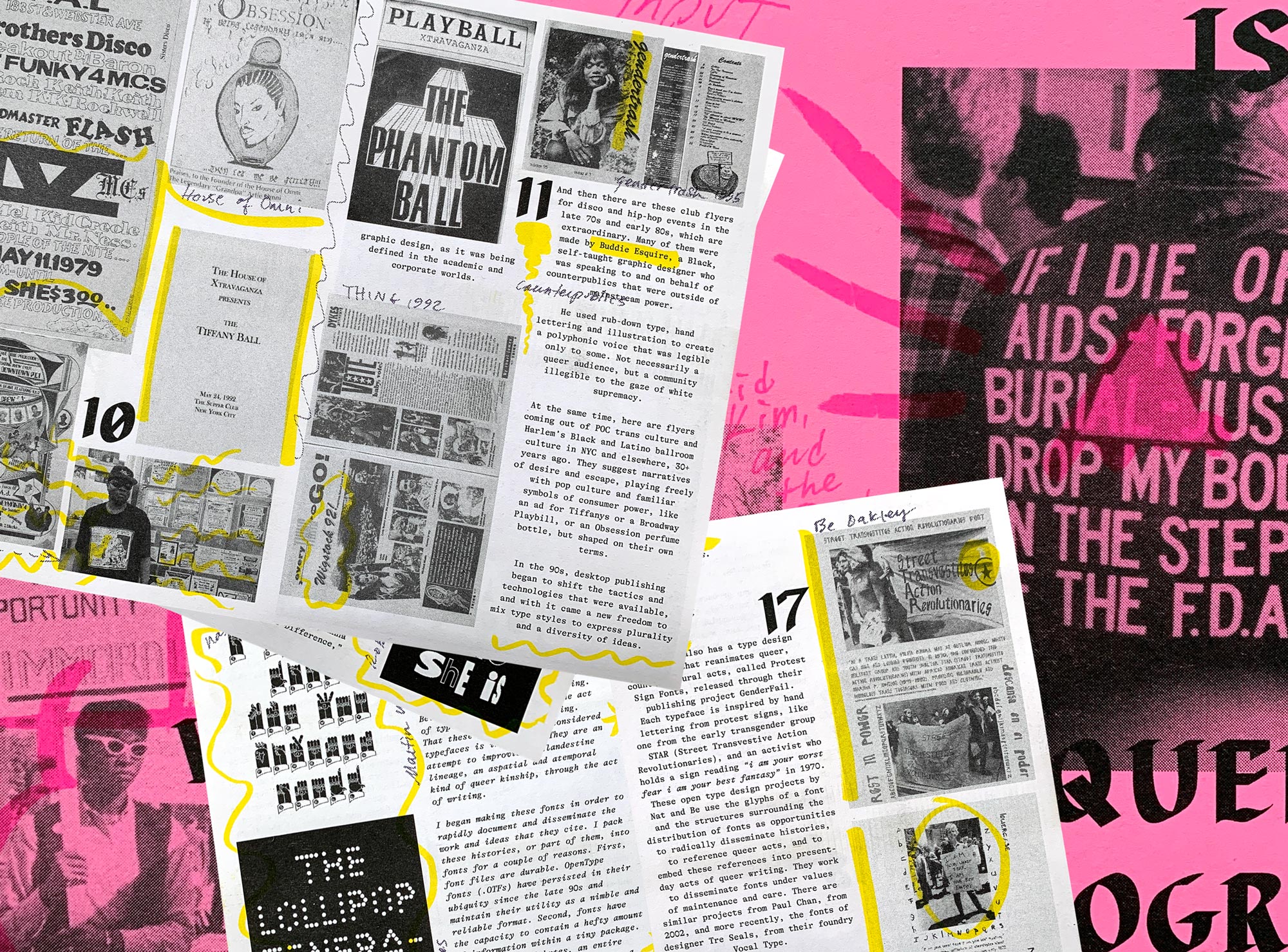 WHAT IS QUEER TYPOGRAPHY? (2021)
Paul Soulellis
20-page zine in a red poly bag
Risograph printed
3 colors (content printed in black, highlights in yellow & fluorescent pink, handwritten annotations in purple)
Printed at Queer.Archive.Work in July 2021
Providence, RI
5.5 in. x 8 in.
Edition of 100 + 10 APs

[****UPDATE: the printed zine is sold out****]

WHAT IS QUEER TYPOGRAPHY? is available as a fundraiser edition to benefit QAW. All funds raised will be used to pay September 2021 rent and support the QAW residency program. Recommended sliding scale pricing: $5 for Queer, Trans, and/or BIPoC folks. $15–$20 or more for institutions, private collectors, and anyone else who is able to donate more. Shipping early August 2021.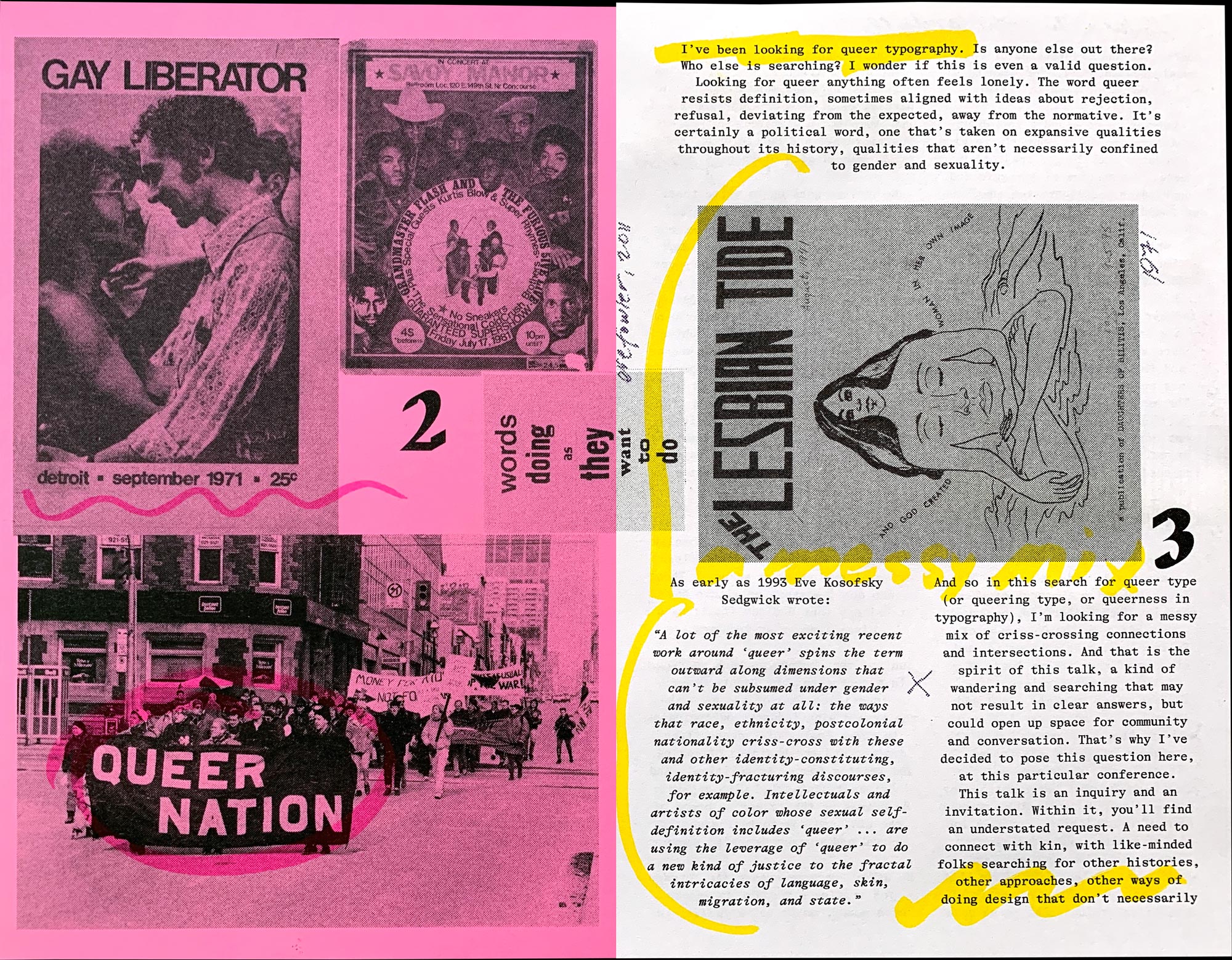 Featuring work, images, and words by Nat Pyper, nicole killian, Be Oakley, Robin Mientjes, Dan Rhatigan, Dennis Grauel, David Wojnarowicz, Eve Fowler, Eve Kosofsky Sedgwick, Jack Halberstam, Buddy Esquire, Octavia St. Laurent, James C. Scott, Tre Seals, Ernestine Eckstein, and the QAW collective.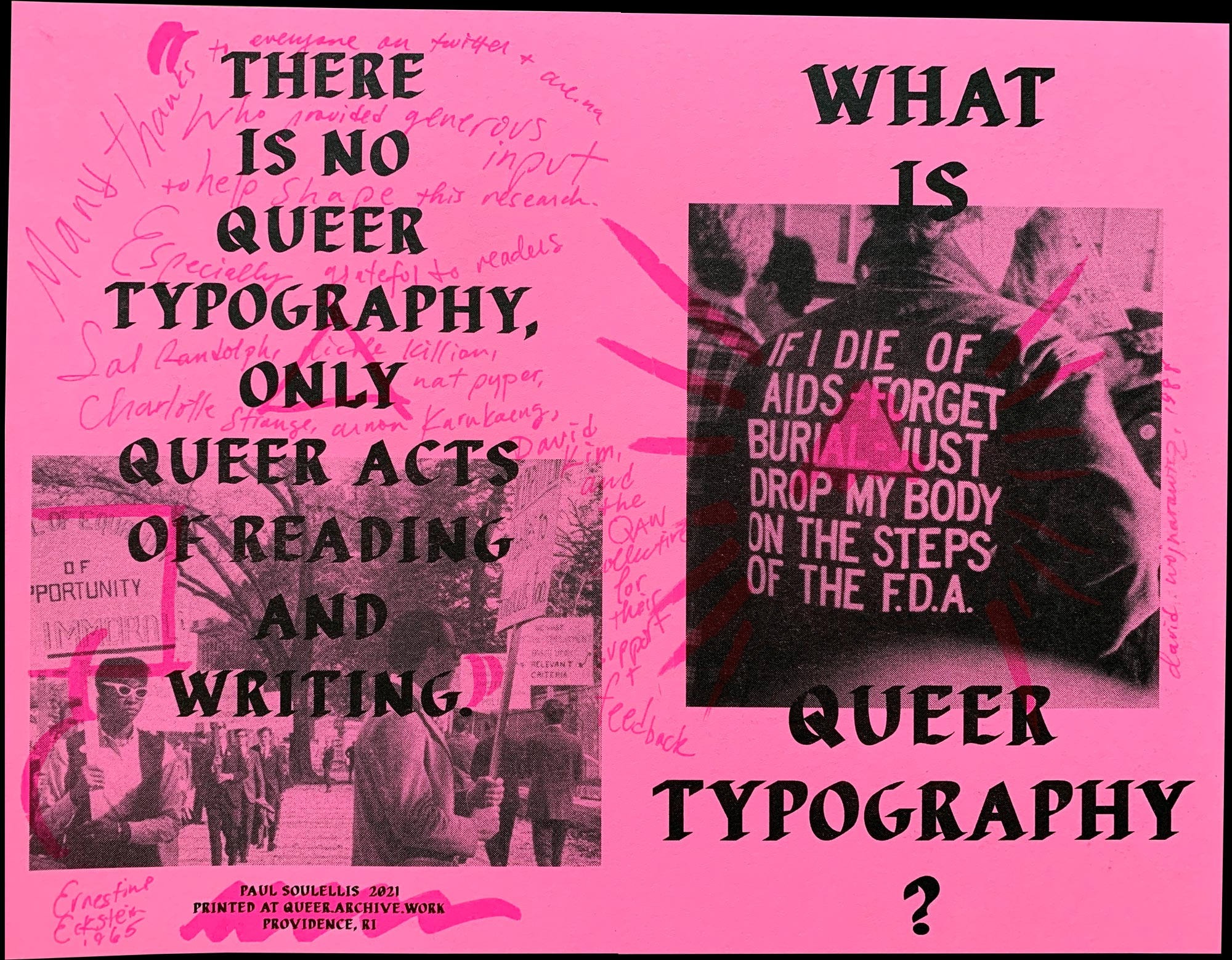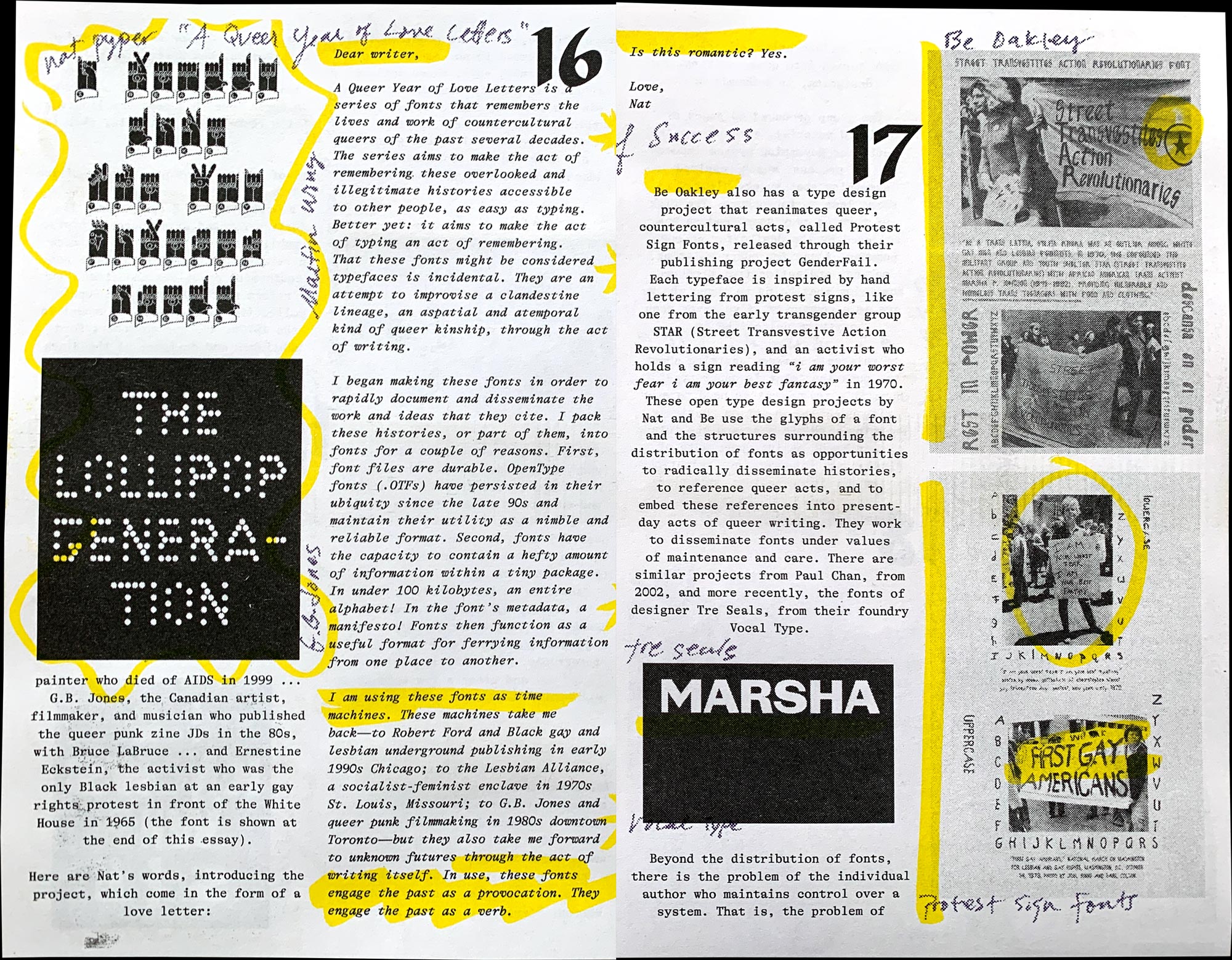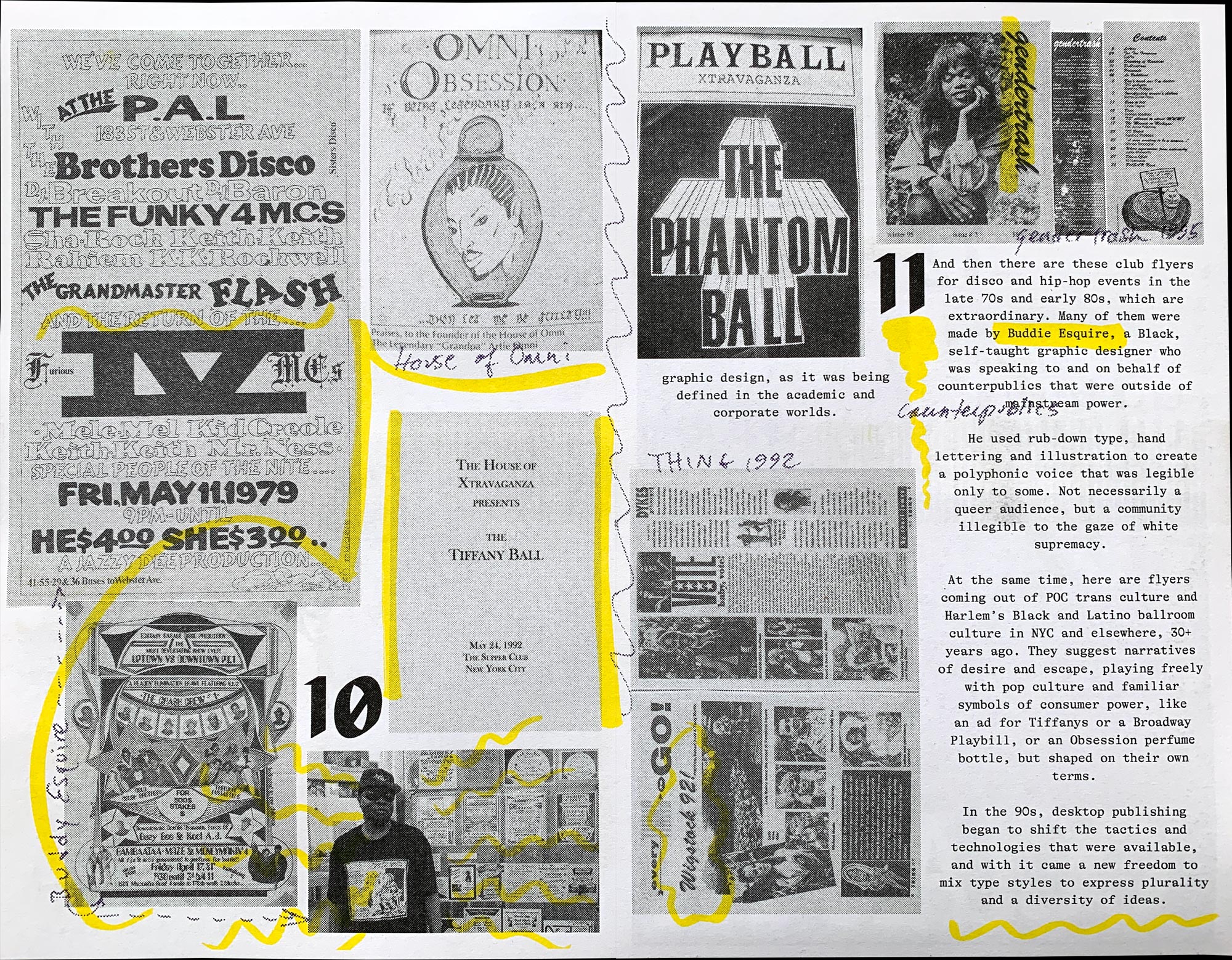 Originally delivered as a talk at the Type Directors Club "Type Drives Communities" Conference, February 2021.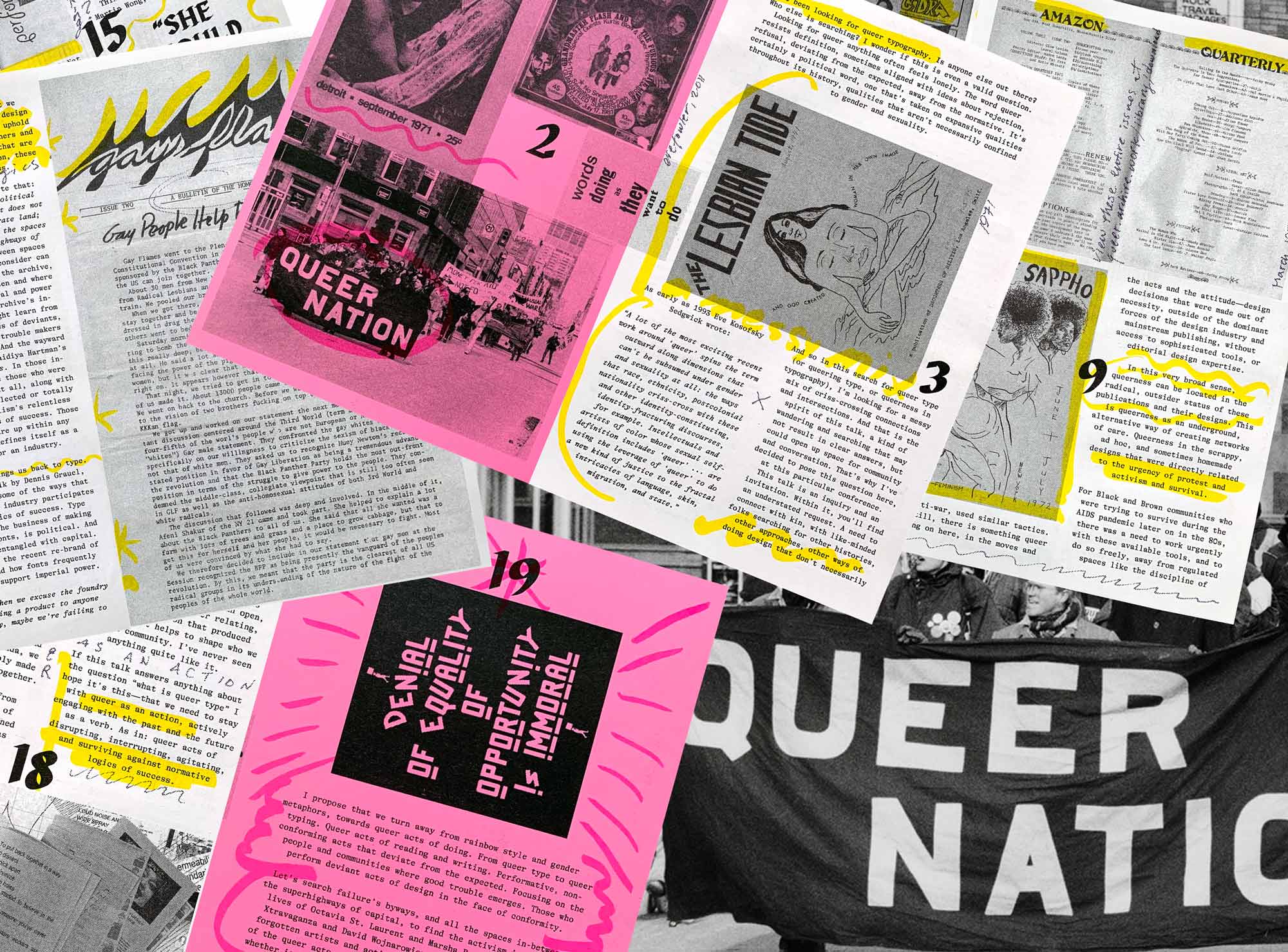 This website is licensed under Creative Commons CC BY-NC-SA 4.0

Queer.Archive.Work, Inc. • Incorporated 2020 • A 501(c)(3) not-for-profit organization
400 Harris Avenue, Unit F / Providence, RI 02909 / (212) 243-5080
Instagram / Twitter / Email