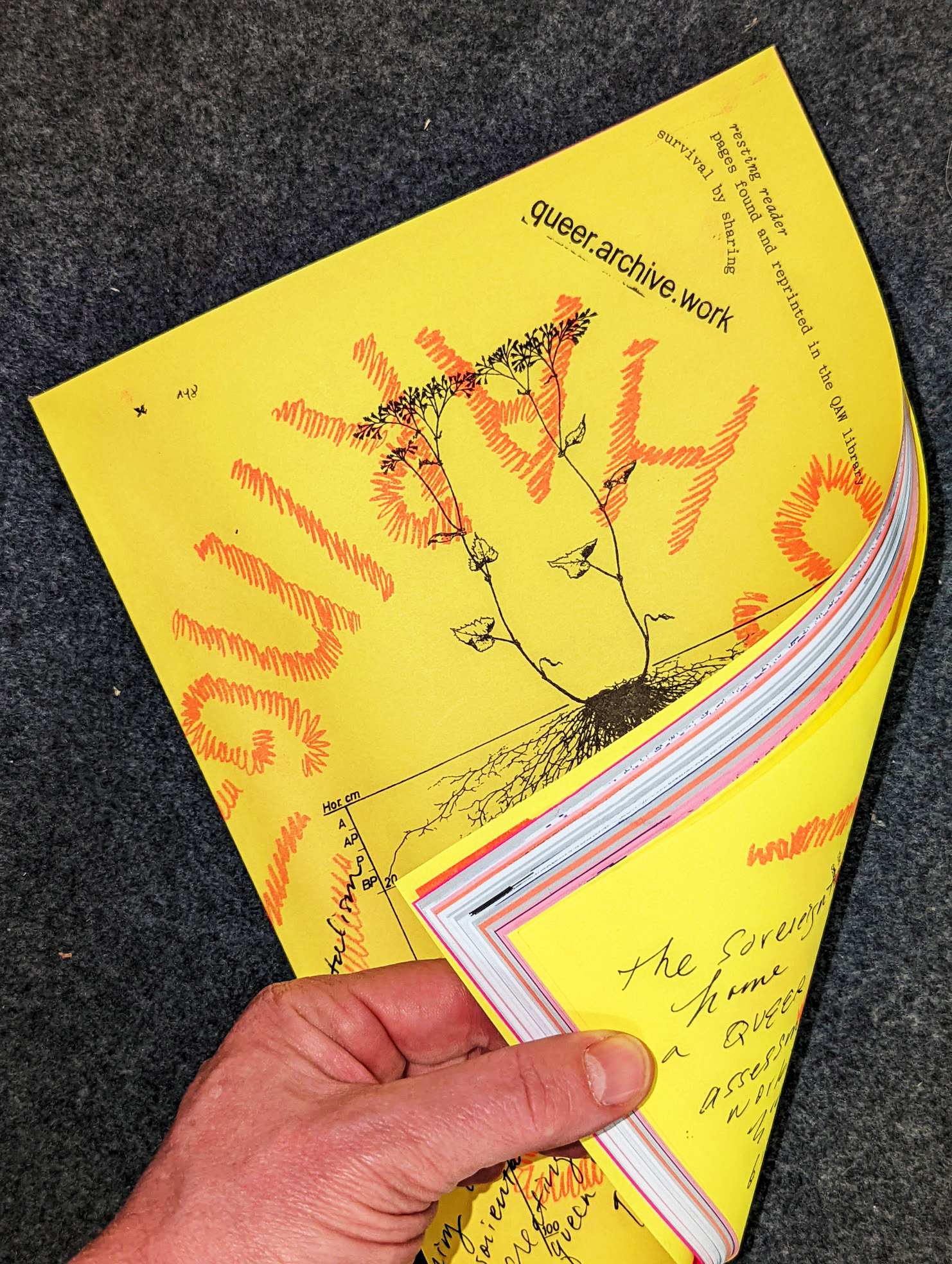 resting reader (2022)
120-page book
Edited by Paul Soulellis
Published by Queer.Archive.Work
Printed on the QAW SF9450 Risograph
RISO inks: purple, black, fluorescent pink
8.5 in. x 11 in. perfect binding
Unlimited edition (first printing: 100)
Providence, RI
January 2022

resting reader is a book of texts and images assembled from source material found on the shelves of the Queer.Archive.Work library. All pages were scanned directly into the risograph, printed in an unlimited edition, and bound on the Horizon BQ-140 perfect binder. No computers were used except to set the type on the cover. The content was selected during the rise of the COVID-19 Omicron variant in December 2021, around the loose themes of rest, quiet, care, queer, sanctuary, reflection, collective, and generosity. This publication is also a reflective response to Urgency Reader 1 (2019) and Urgency Reader 2 (2020), and the focus on speed, crisis, and refusal in those volumes.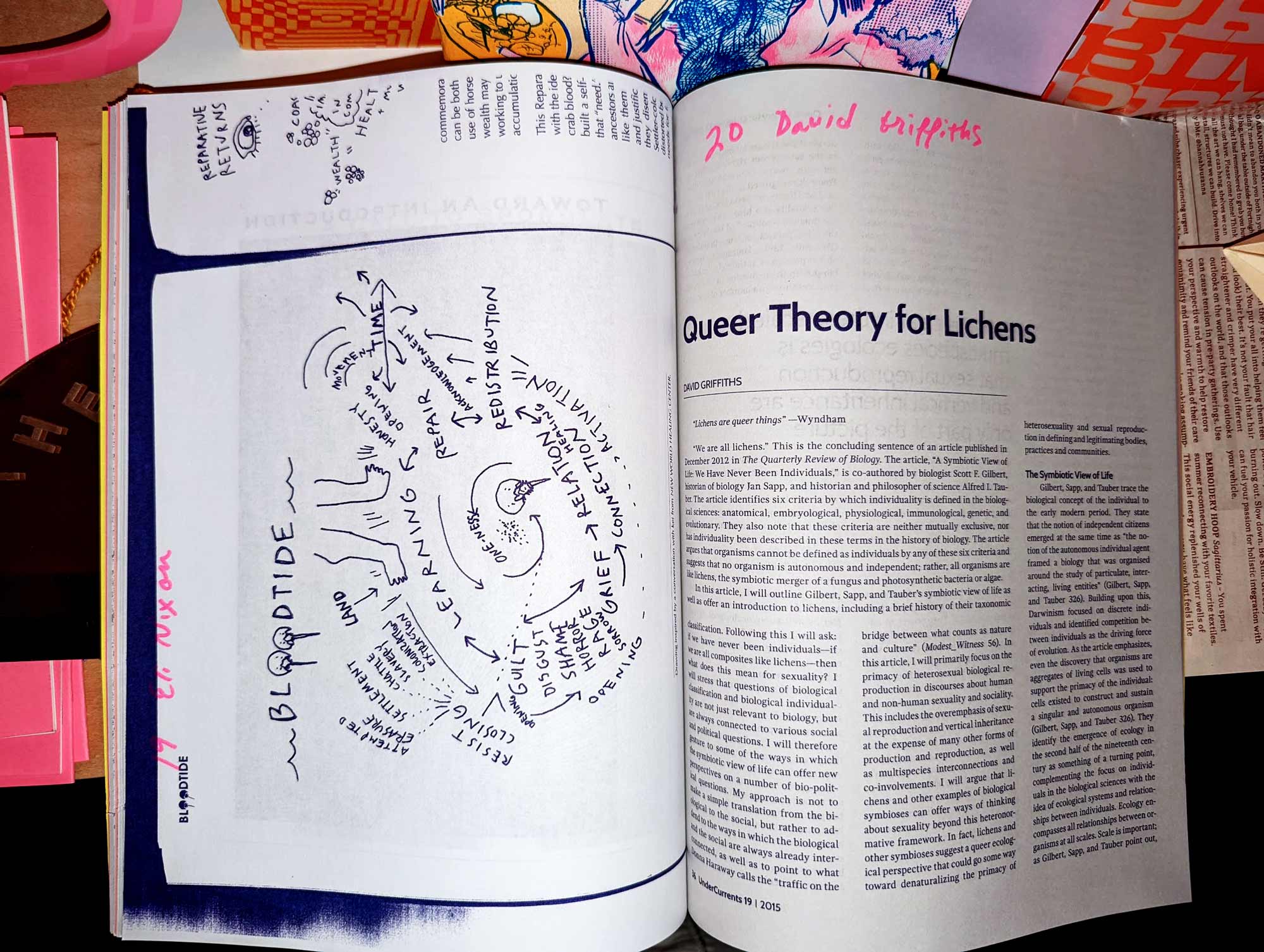 Free copies of resting reader will be distributed at the Binch/QAW studio until we run out. A limited number of individual copies will also be mailed out (thank you to everyone who requested mailed copies, which will be sent very soon; there are none left!).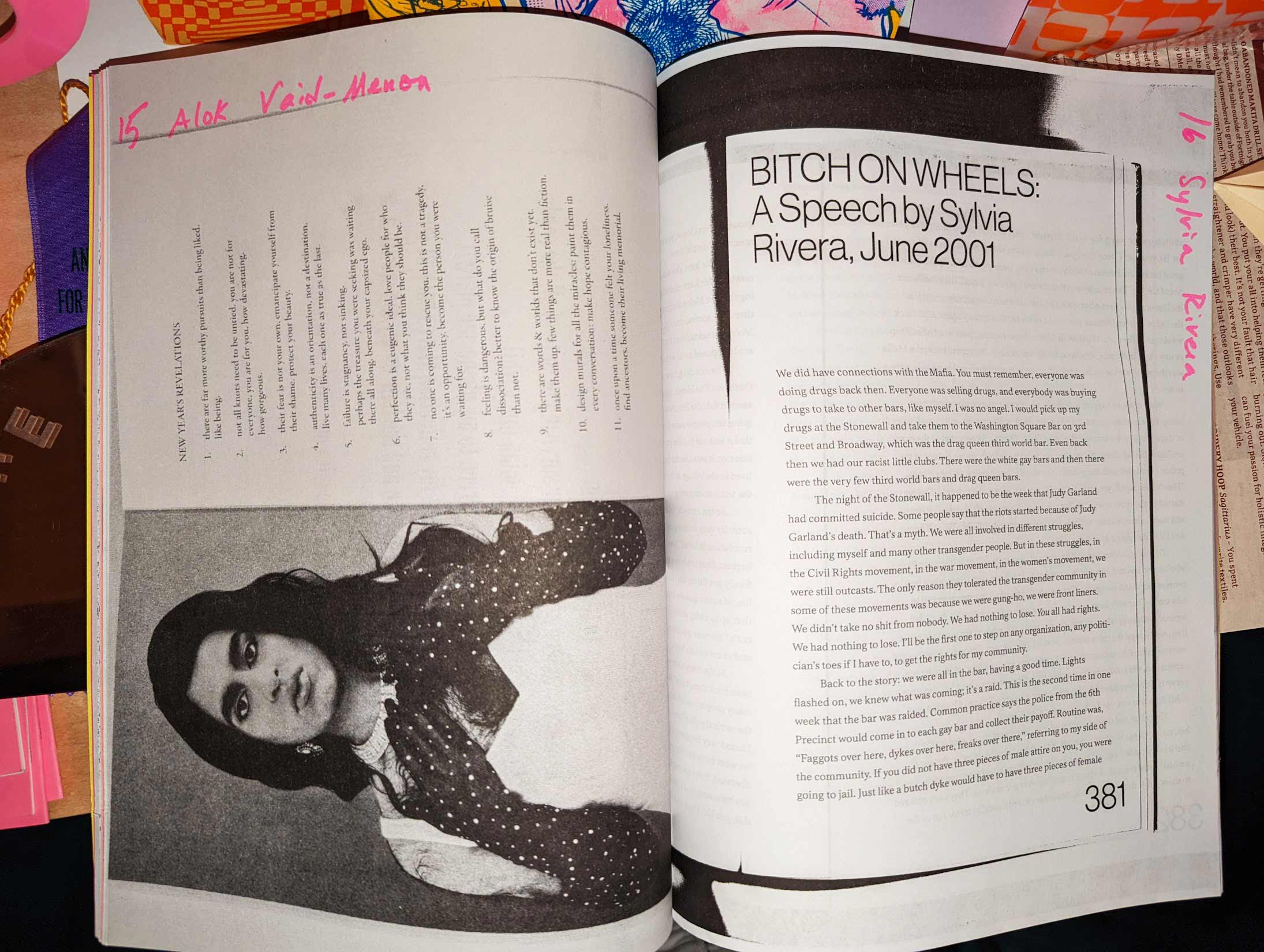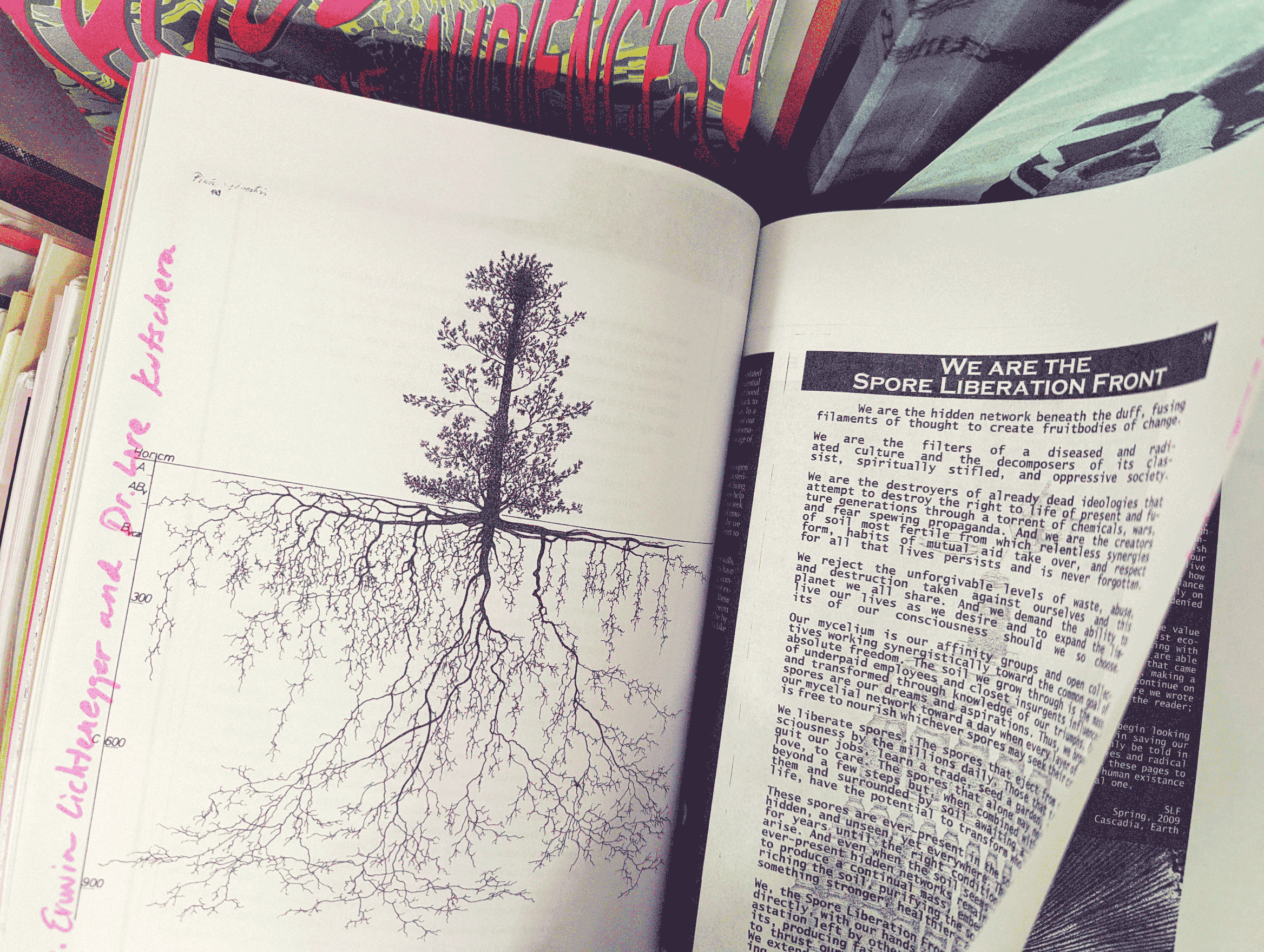 "survival by sharing" is on the cover of resting reader, first used by Come!Unity Press in NYC in the 1970s, and later found in the QAW library in Danielle Aubert's book The Detroit Printing Co-op (2019). We're inspired by this "24-hour open access print shop run by a gay anarchist collective," and humbly revive their survival by sharing ethos now, fifty years later, in publications like resting reader and in everything we do at the Binch/QAW studio.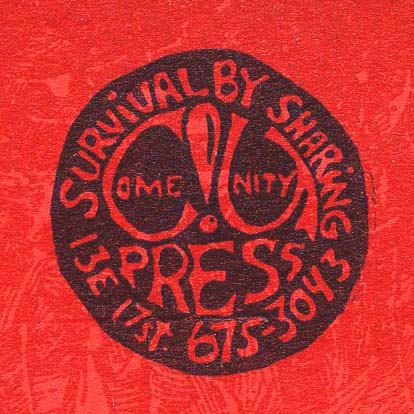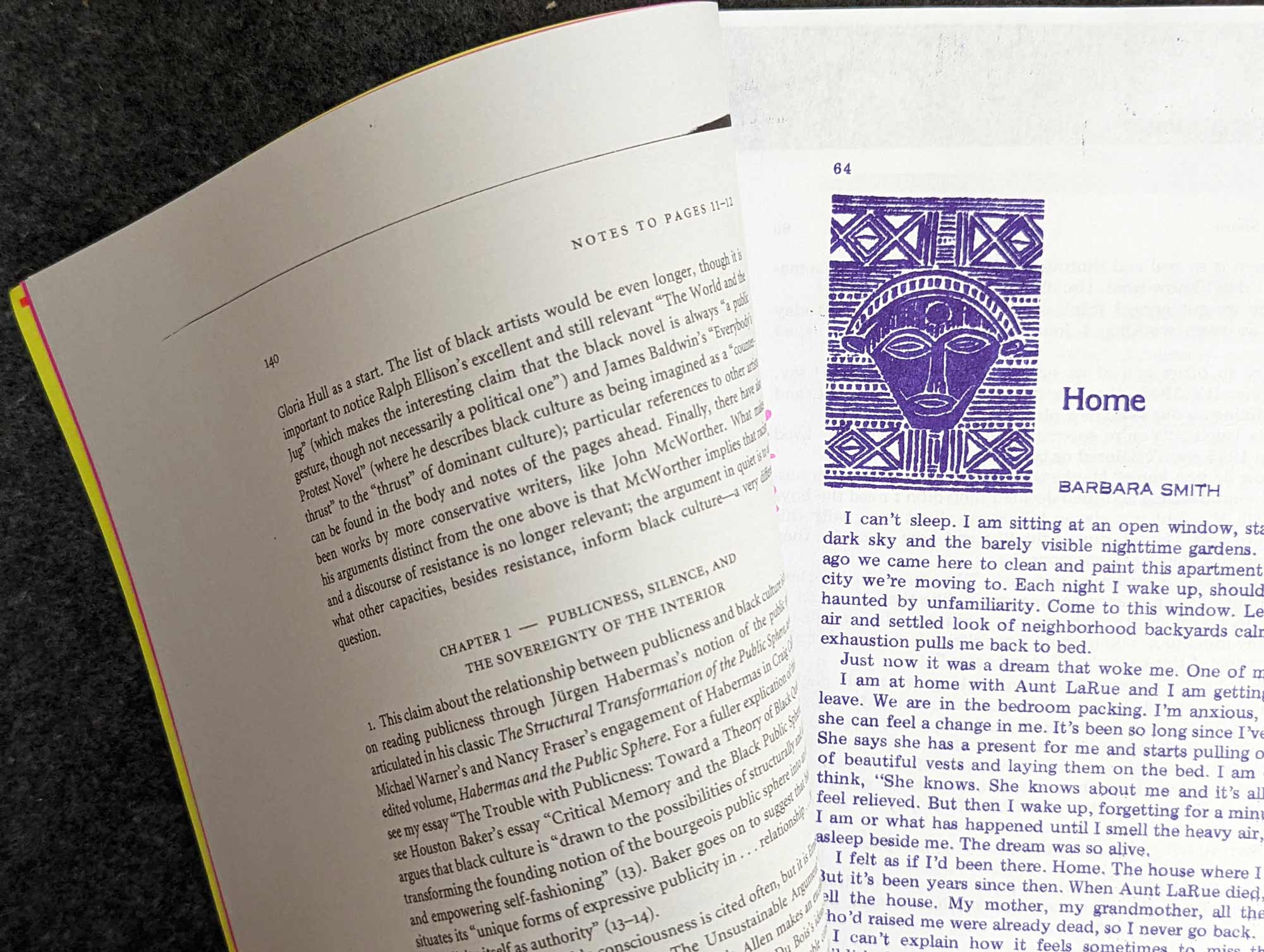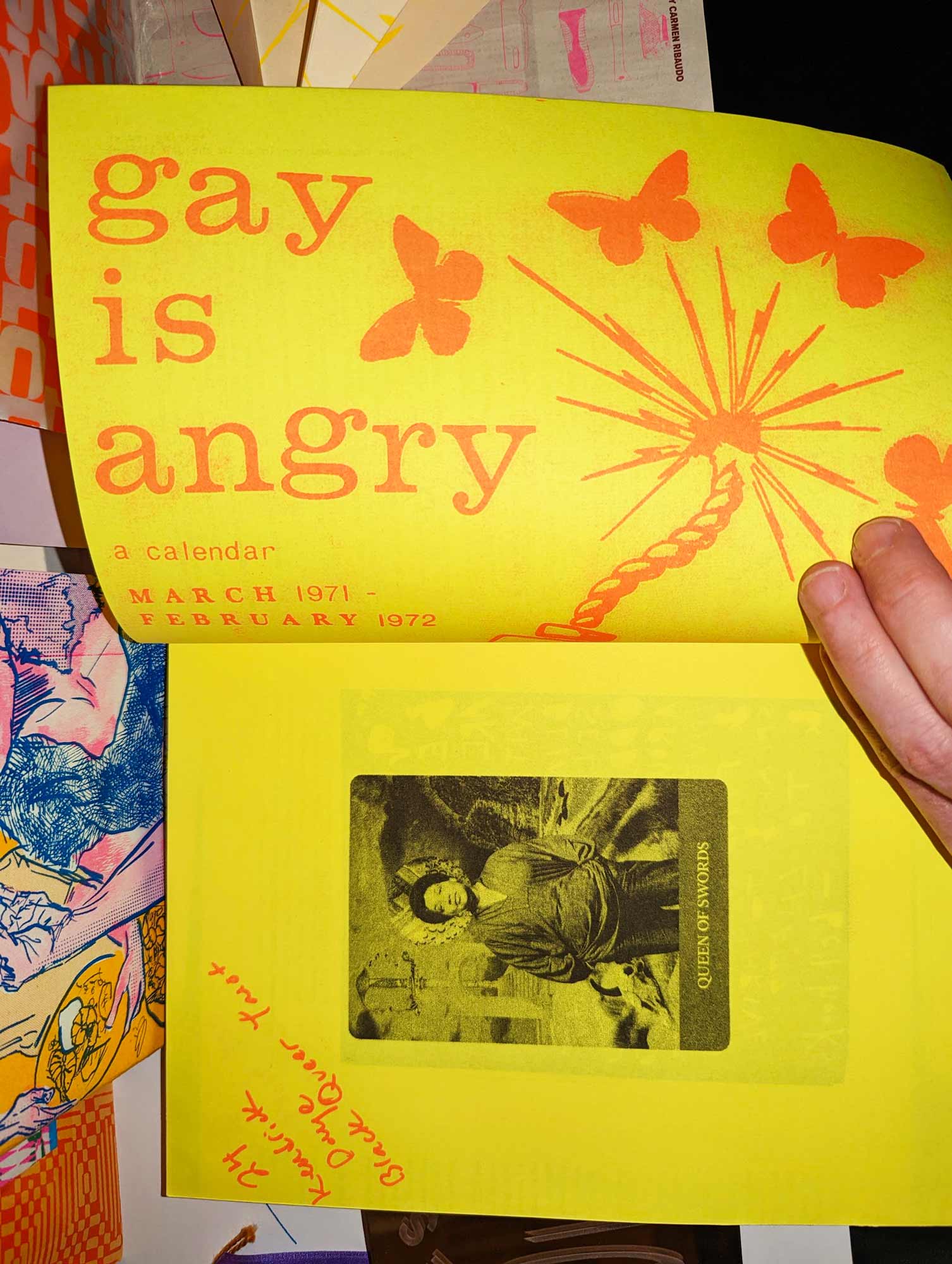 Contents

1 "The biggest love, care, and gratitude for you my friend" (loose card, anonymous)

2 Kendrick Daye, "QUEEN OF CUPS" image of Miss Major, Black Queer Tarot, 2021

3 Kevin Quashie, "WHY QUIET," Introduction, The Sovereignty of Quiet, Rutgers University Press, 2012

4 Barbara Smith, "Home," HOME GIRLS, A Black Feminist Anthology, Kitchen Table Women of Color Press, 1983

5 June Jordan, "Our Eyes Have Grown," 1970

6 3rd World Gay Revolution, "Sixteen Point Platform and Program," 1970 [pinko.online]

7 Dean Spade, "Workaholics Anonymous's 'Working Joyfully,'" Mutual Aid, Verso, 2020

8 The Care Collective (Andreas Chatzidakis, Jamie Hakim, Jo Littler, Catherine Rottenberg, Lynne Segal), "Caring Communities," The Care Manifesto, Verso, 2020

9 be oakley, "QUESTIONS," MANIFESTO, PROFIT-FOR-SURVIVAL, GenderFail, 2021

10 Linn Marie Tonstad, "A Queer We?" The Against Nature Journal, Issue #1, published by Council, Summer 2020

11 adrienne maree brown, "Assessment for Creating More Possibility," Emergent Strategy, AK Press, 2017

12 Thista Minai, "Creating A Coven," Casting a Queer Circle: Non-Binary Witchcraft, Asphodal Press, 2017

13 Kendrick Daye, "QUEEN OF STICKS" image of Marsha P. Johnson, Black Queer Tarot, 2021

14 Demian DinéYazhi´, "in the new queer america," We Left Them Nothing, self-published, 2021

15 Alok Vaid-Menon, "New Year's Revelations," Your Wound / My Garden, self-published, 2021

16 Sylvia Rivera, "BITCH ON WHEELS" [June 2001], included in We want it all : An anthology of radical trans poetics, Andrea Abi-Karam & Kay Gabriel, Nightboat Books, 2020

17 Dr. Erwin Lichtenegger and Dr. Lore Kutschera, Root System drawings [https://images.wur.nl/digital/collection/coll13] (+ front cover)

18 "WE ARE THE SPORE LIBERATION FRONT" and "A CALL TO SPORULATE," Radical Mycology, 2009

19 Eli Nixon, "BLOODTIDE" drawing, BLOODTIDE, The 3rd Thing Press, 2021

20 David Griffiths, "Queer Theory for Lichens," UnderCurrents Vol. 19 (from Queer/Nature to Queer Ecologies), 2015

21 noraa neither kaplan, gender, disability, and capitalism, a critical assessment of self-care, june 2018

22 Sara Ahmed, "Disorientation and Queer Objects," Conclusion, Queer Phenomenology, Duke University Press, 2006

23 bell hooks, "queer not as...," Elastic Capacity, A Book of Epigrams, K. Laster, National Monument Press, 2021 [source: "Are You Still a Slave? Liberating the Black Female Body," panel discussion, The New School for Liberal Arts, May 2014]

24 Kendrick Daye, "QUEEN OF SWORDS" image of Audre Lorde, Black Queer Tarot, 2021

Danielle Aubert, The Detroit Printing Co-op: The Politics of the Joy of Printing, p.21 [Come!Unity Press "Survival by Sharing" union mark], Inventory Press, 2019

the gay graphics collective, gay is angry (a calendar), gay community center, New York, 1971