TINY DIGEST #1 (2021)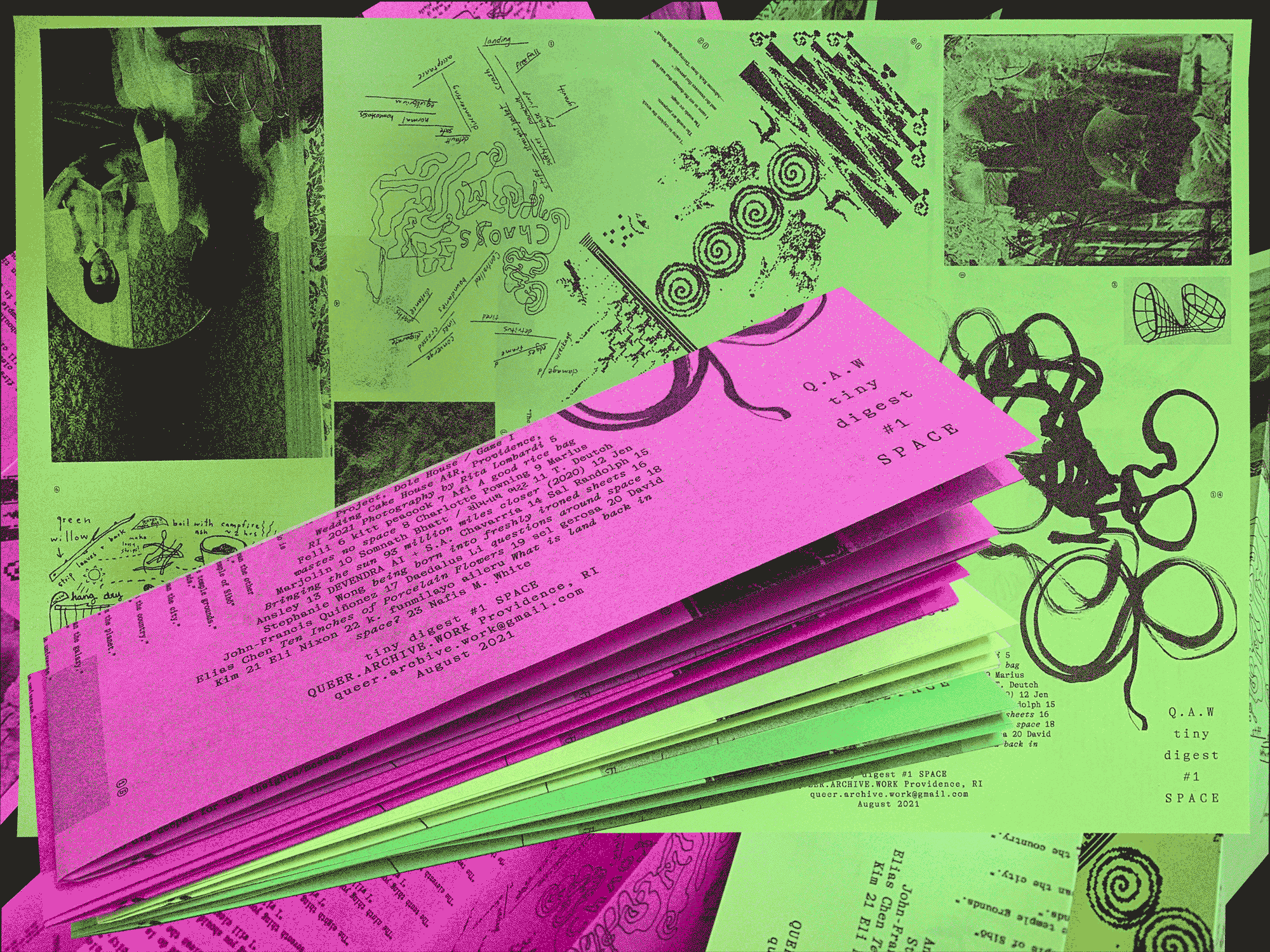 TINY DIGEST #1 (SPACE) (2021)
Collaborative 1-page zine
Edited by Paul Soulellis
Published by Queer.Archive.Work
Printed on the QAW SF9450 Risograph
RISO Purple ink
11 in. x 17 in. unfolded
2.75 in. x 8.5 in. folded
Unlimited edition
Providence, RI
August 2021

TINY DIGEST #1 is a slow, distributed-by-hand QAW newsletter printed on a single sheet of cheap paper. It was designed to be assembled quickly, easily printed, and mailed out in an ordinary business envelope. An open call to the QAW community resulted in 23 contributions around the theme of space—queer space, taking up space, sacred space, porous space, safe space, outer space, spaced out, shared space, screen space, etc.
Featuring work, images, and words by—
Kirslyn Schell-Smith
Kelsey Sucena
Luke Swenson
Lani Asuncion
Jen Ansley
Felli
kitt peacock
Afi
Charlotte Powning
Marius Marjolin
Somnath Bhatt / સોમનાથ ભટ્ટ
T. Deutch
DEVENDRA AI + S.A. Chavarría
Sal Randolph
Stephanie Wong
John-Francis Quiñonez
Daedalus Li
Elias Chen
sel gerosa
David Kim
Eli Nixon
k. funmilayo aileru
Nafis M. White
TINY DIGEST #1 will be mailed to anyone making a donation to QAW in any amount (Paypal, Venmo). Donations help to pay our rent and provide ongoing support to the QAW residency program. Individuals—no minimum donation. Institutions (schools, museums, libraries, archives, private collections)—minimum donation $15.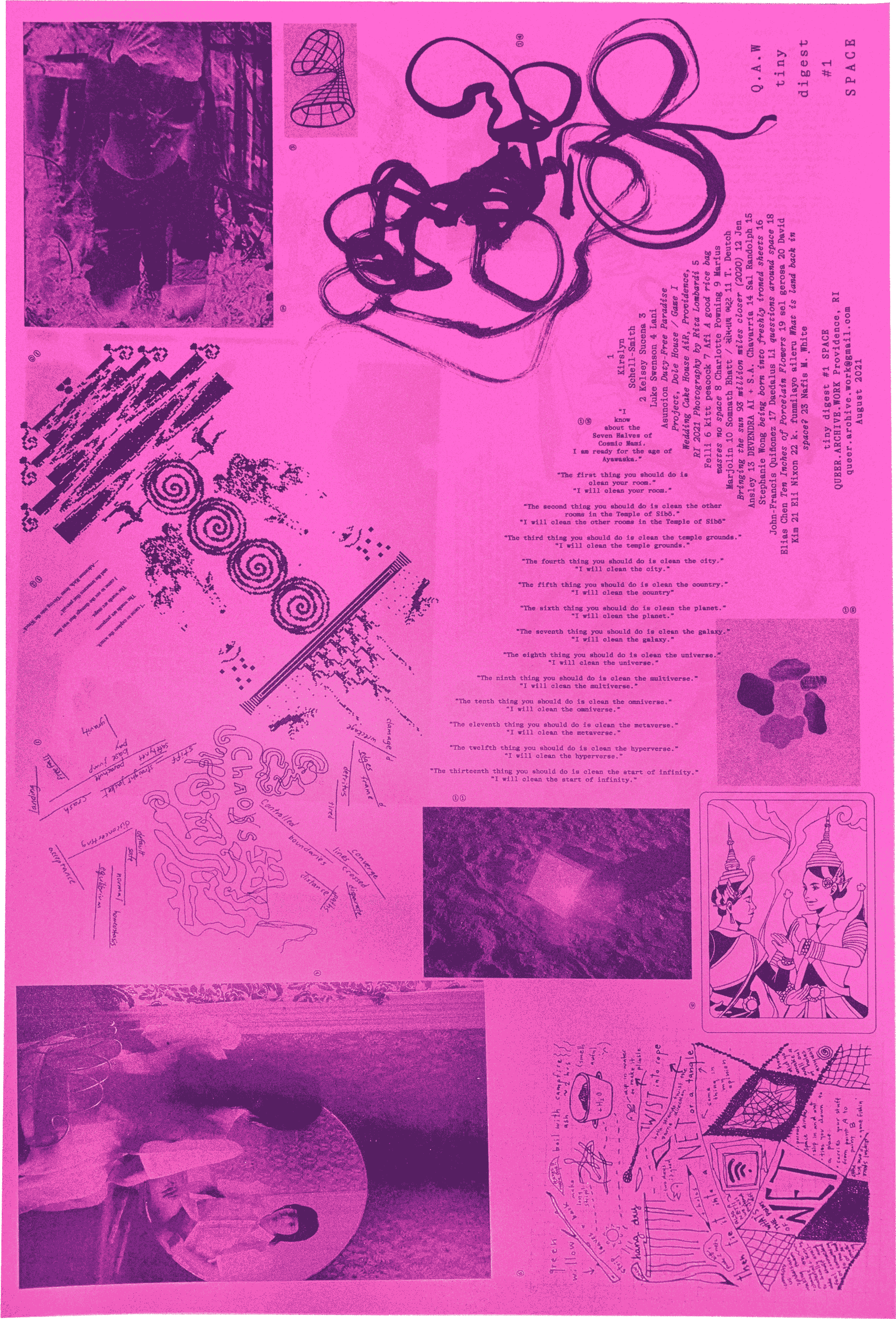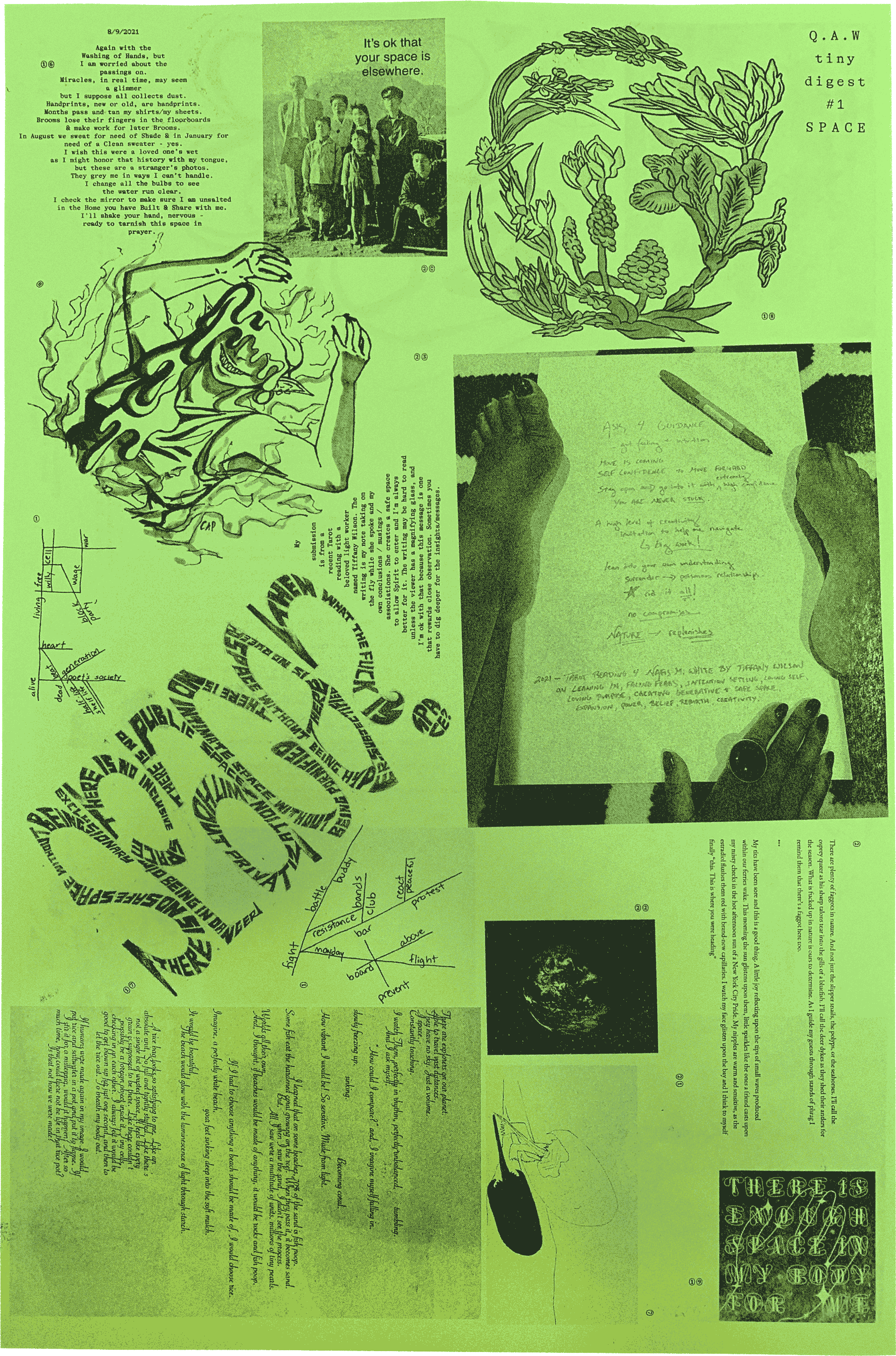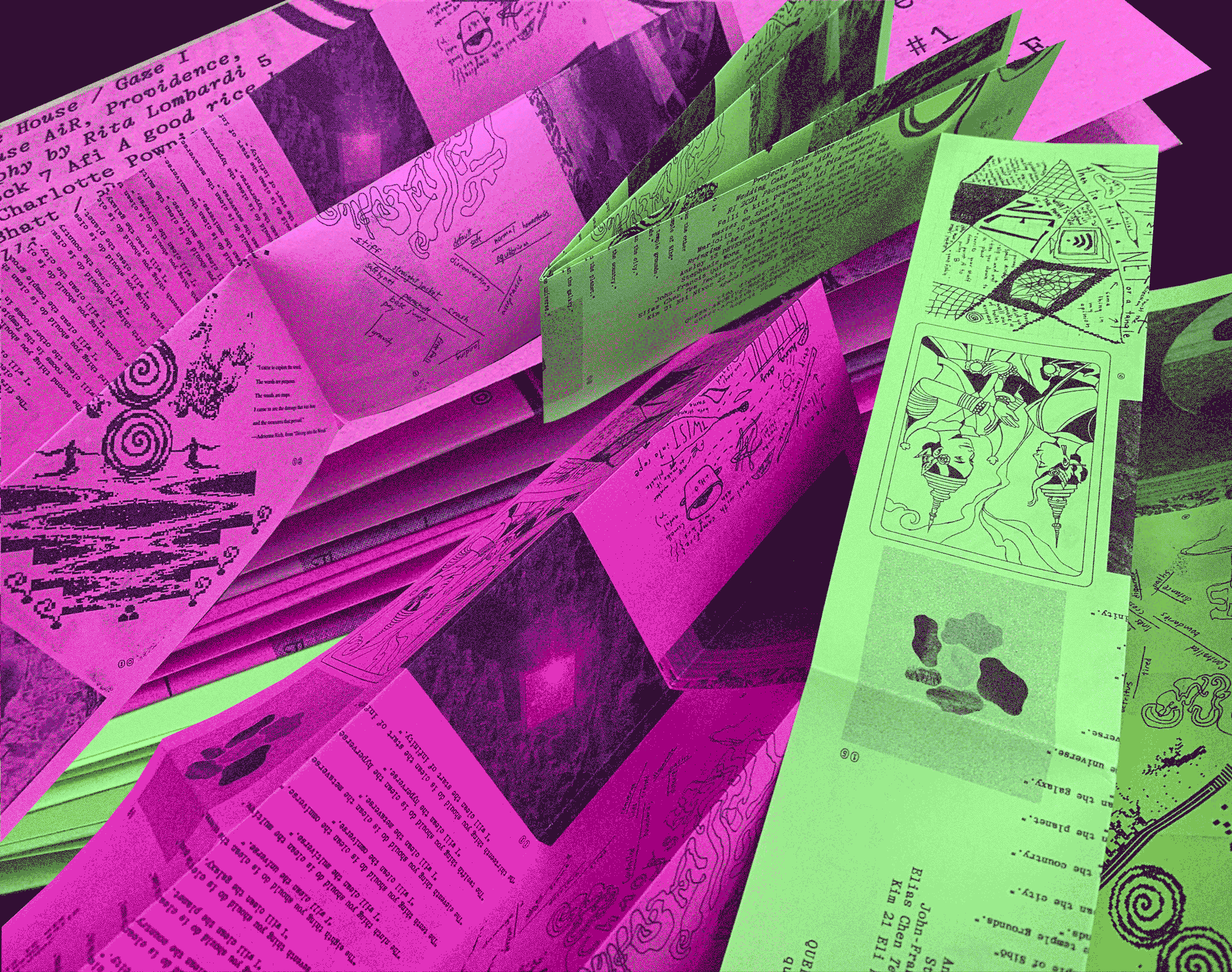 This website is licensed under Creative Commons CC BY-NC-SA 4.0

Queer.Archive.Work, Inc. • Incorporated 2020 • A 501(c)(3) not-for-profit organization
400 Harris Avenue, Unit F / Providence, RI 02909 / (212) 243-5080
Instagram / Twitter / Email